Chickenblog.com
Home and travel, with chickens, robots, cats, and goats, gardens, and gears, sewing, inventing, tinkering, making. Blogging since 2002. Natalie, the Chickenbloggerhttp://www.blogger.com/profile/07424213130274740719noreply@blogger.comBlogger3755125
Updated: 5 hours 37 min ago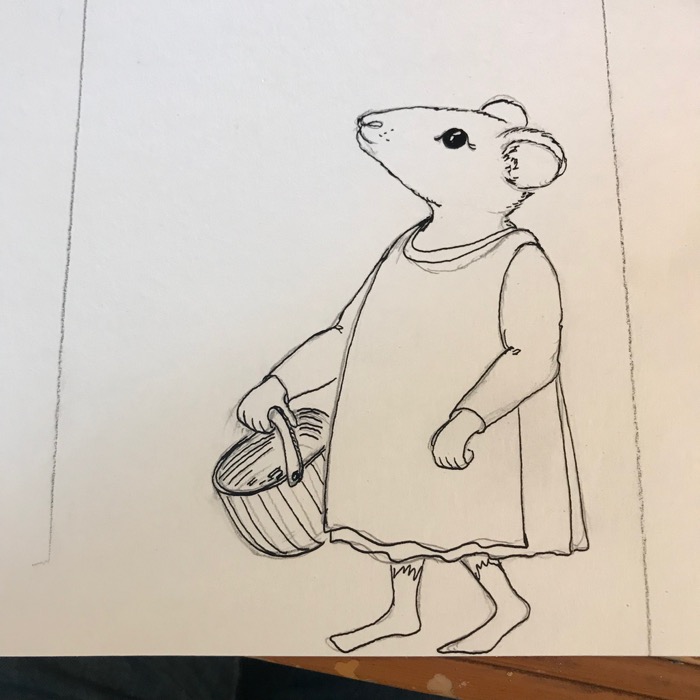 Good.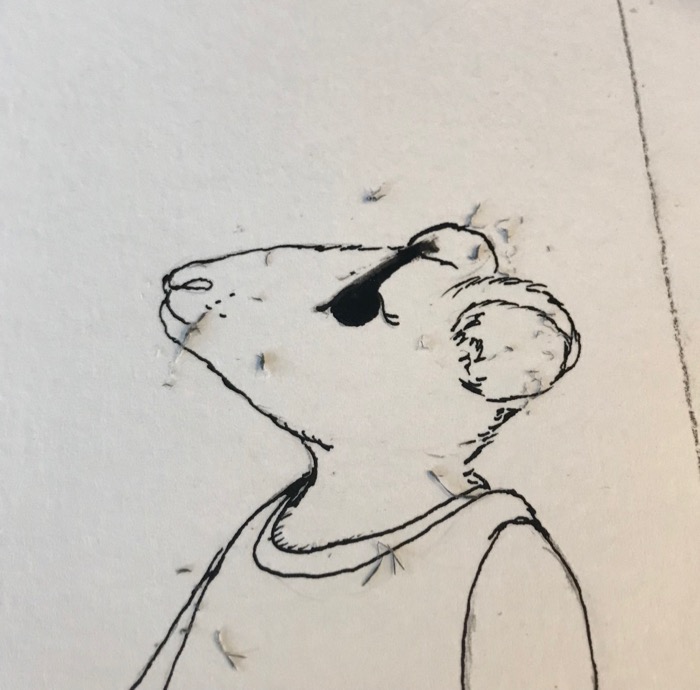 Bad.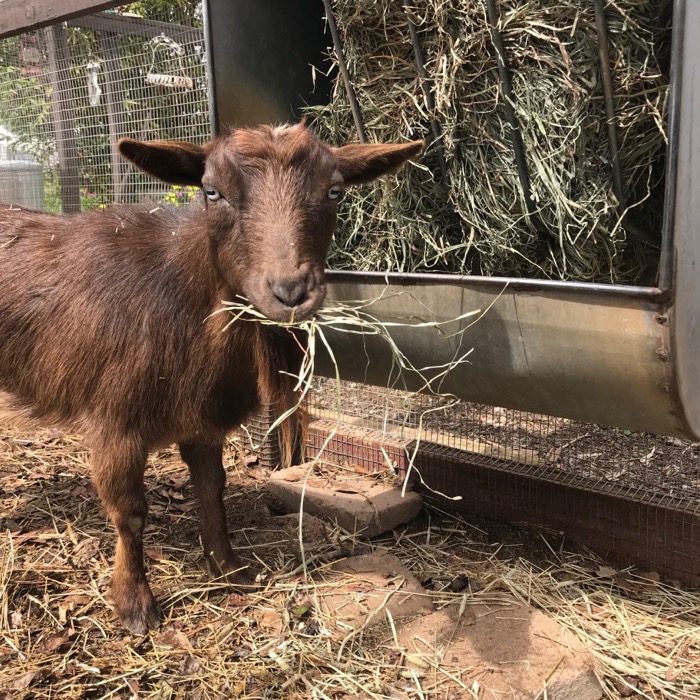 Goat.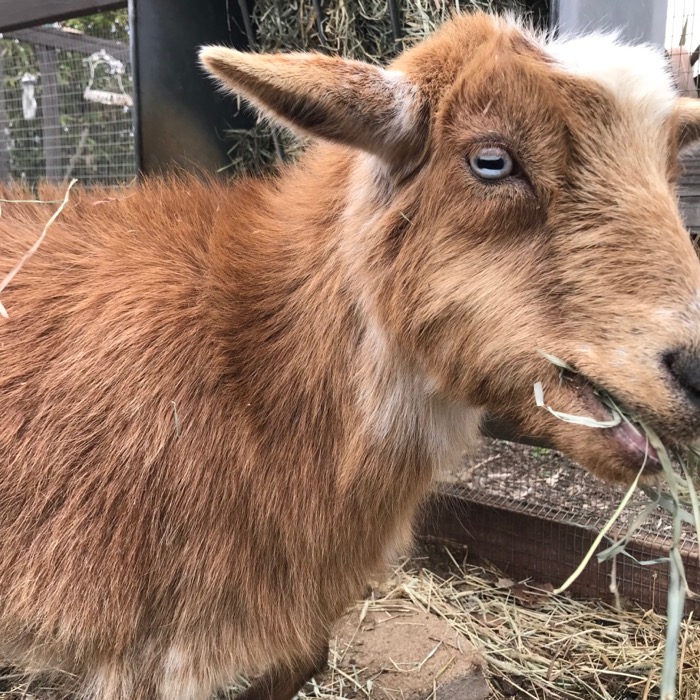 Other goat.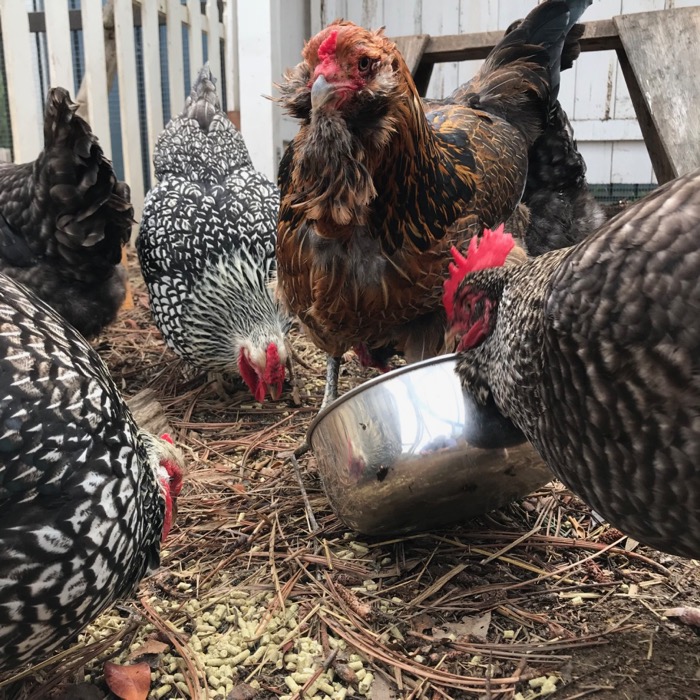 Mako chicken.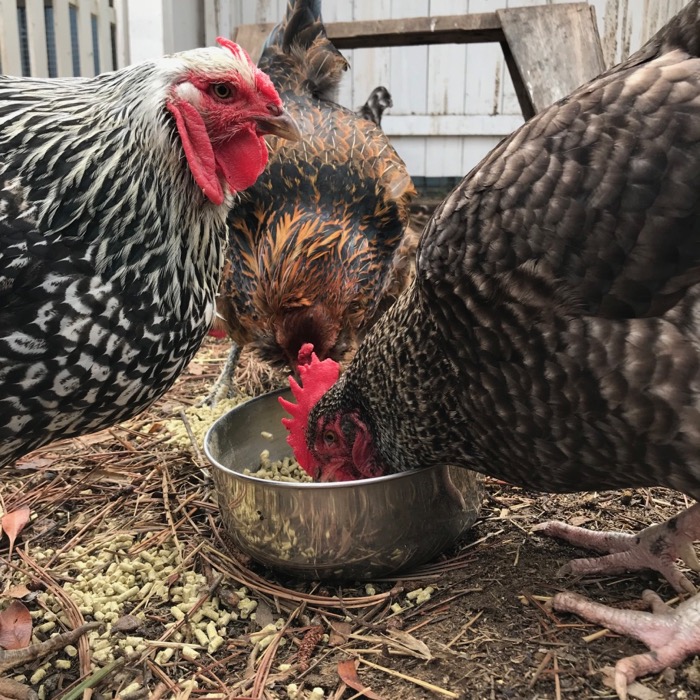 Pepper chicken.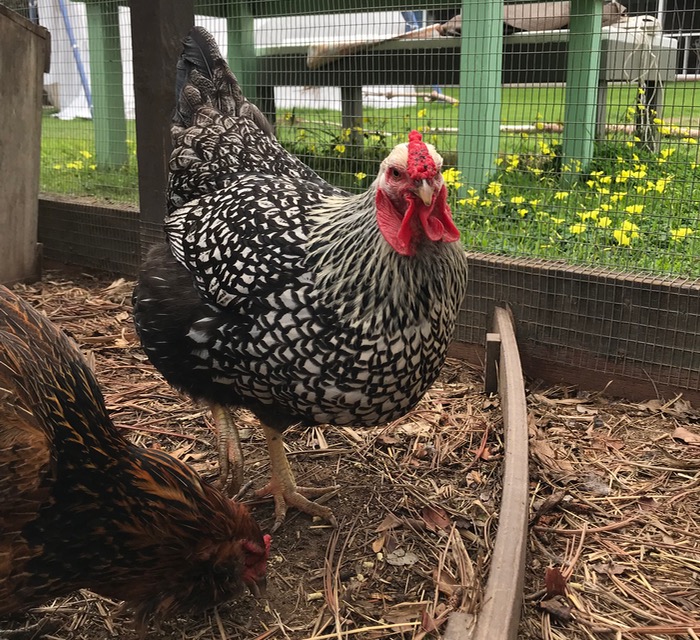 Pippi chicken.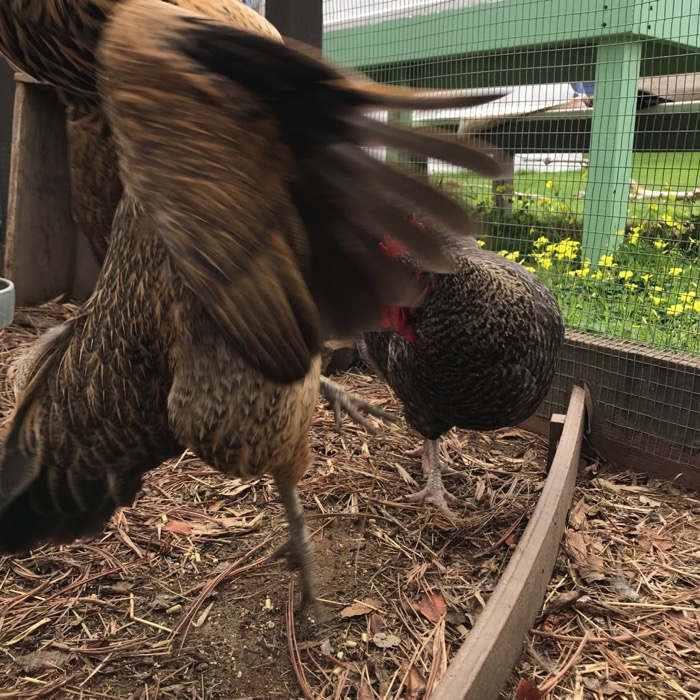 Flippin' chicken.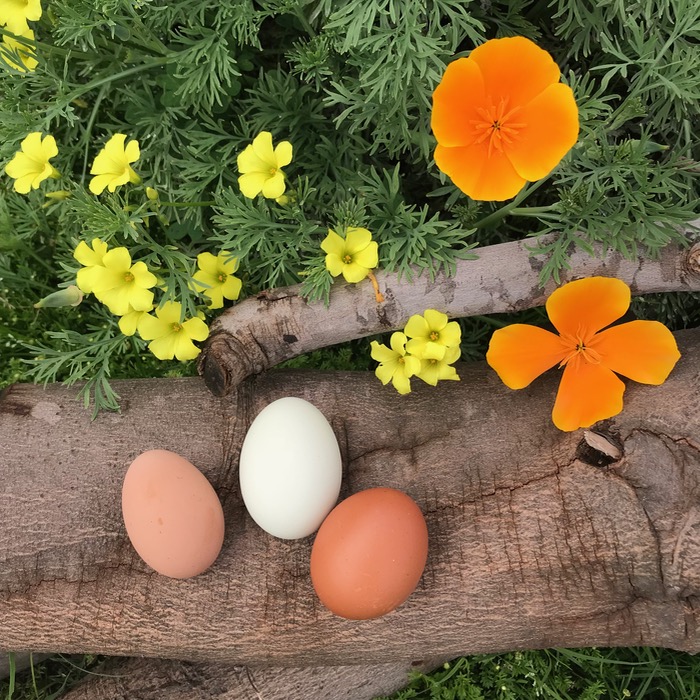 Egg life.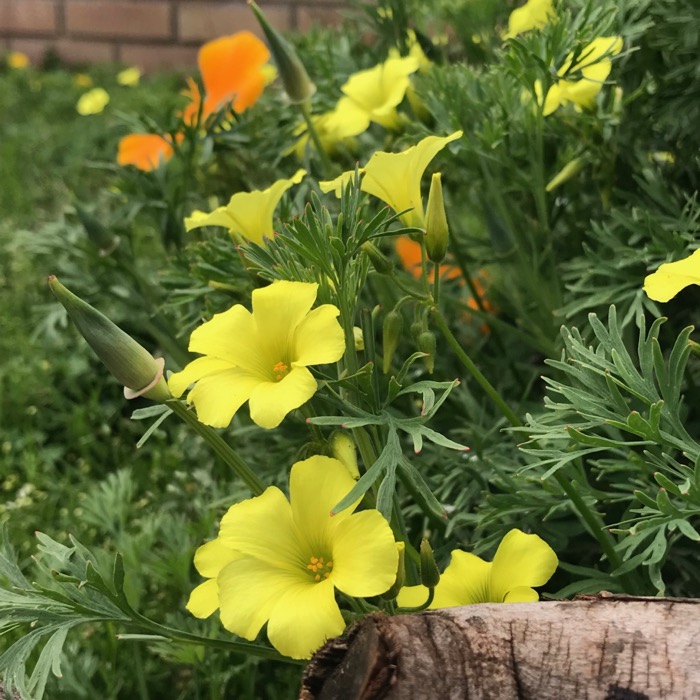 Sour grass.
The less I write, or speak, the more times I sit quietly, the easier it becomes to remain silent, and the harder it is to speak when I need to. I've gotten really good at saying very little. But I'm not convinced that it's good for me, for anyone.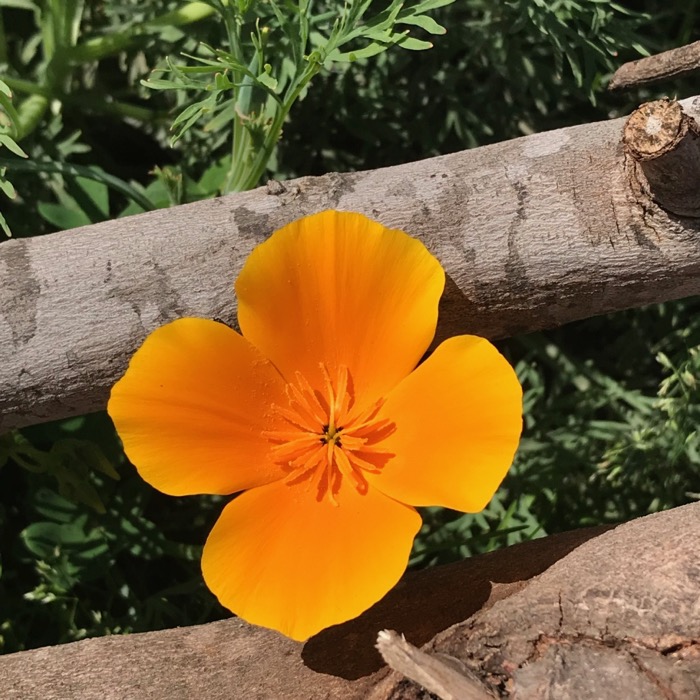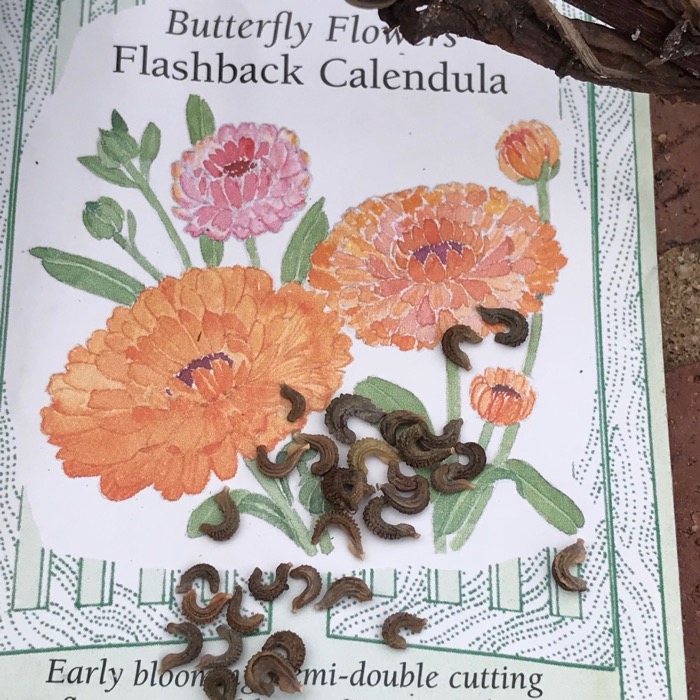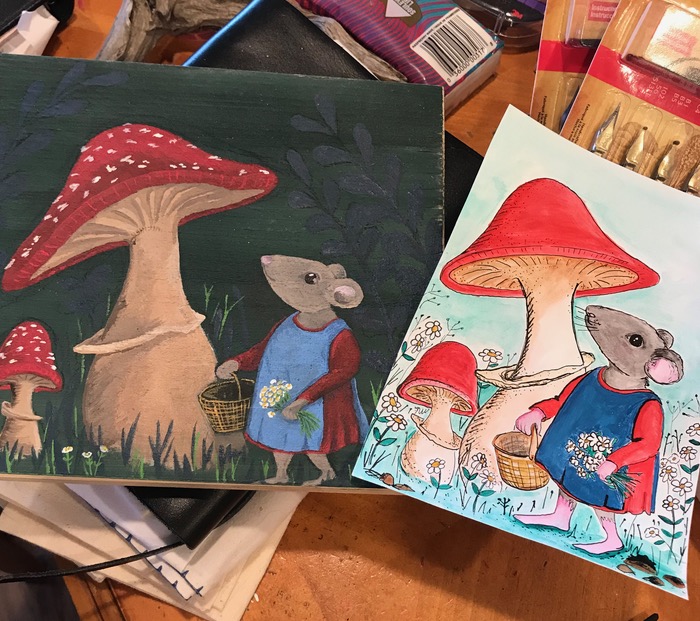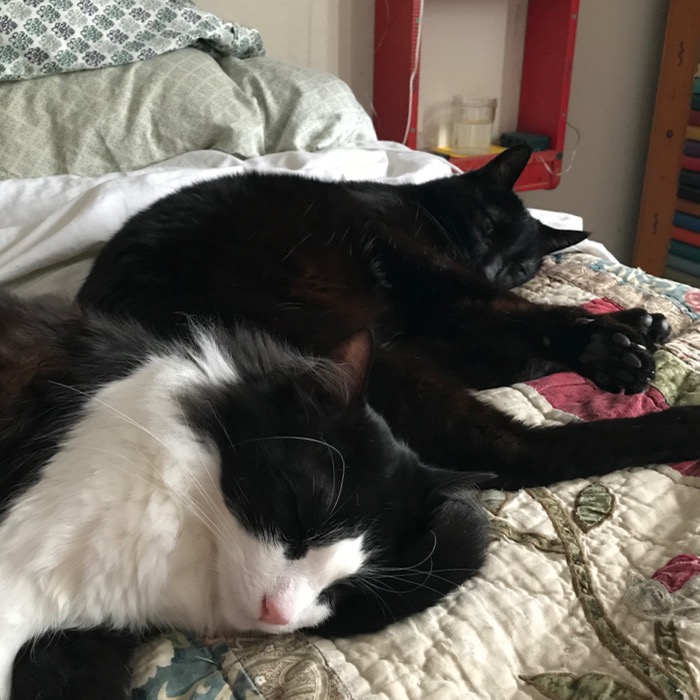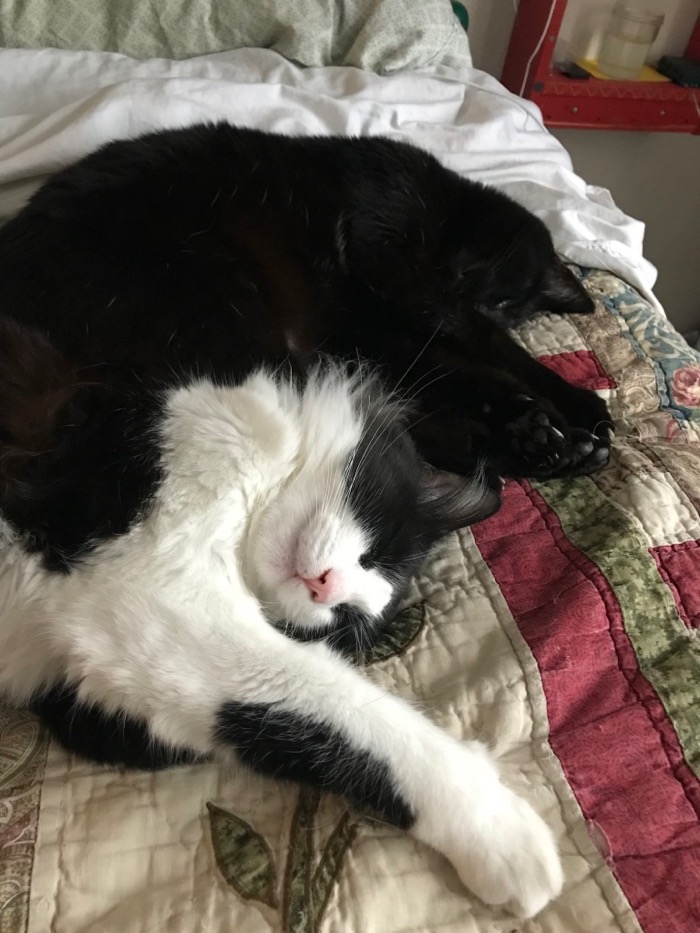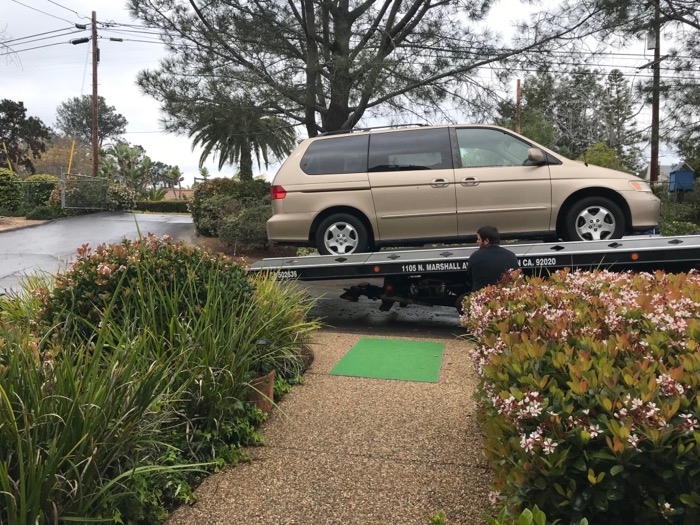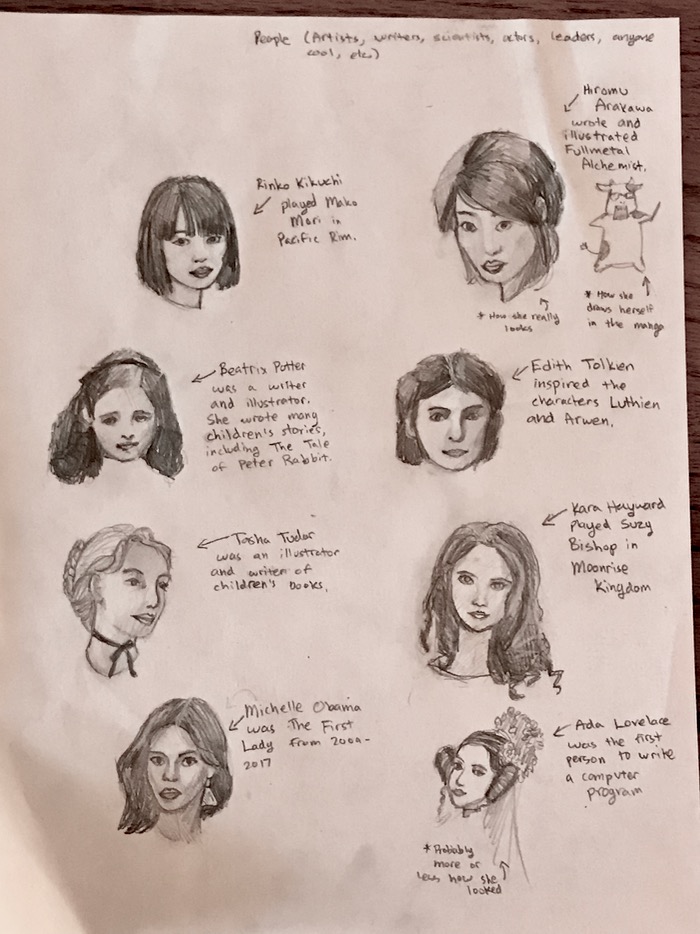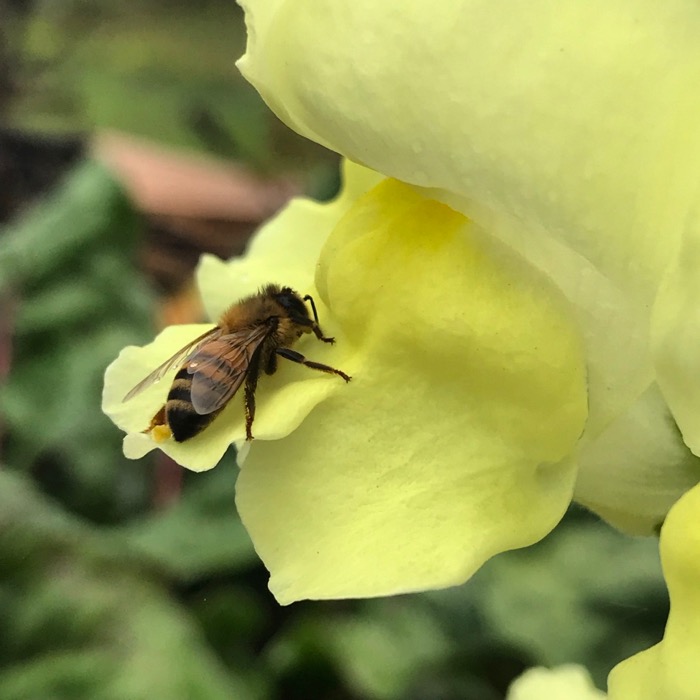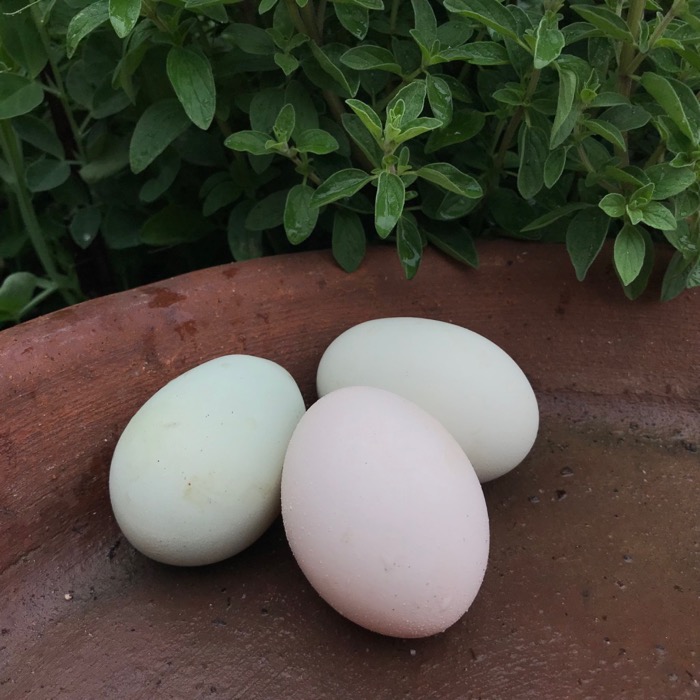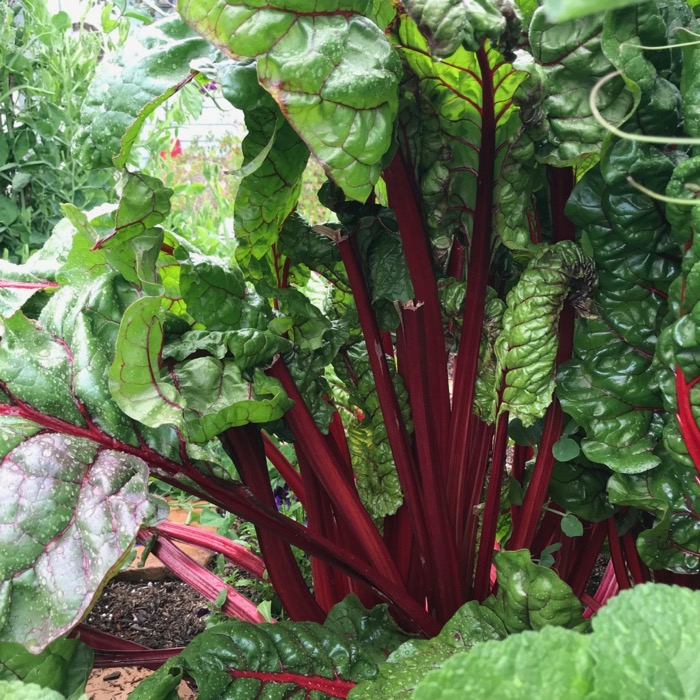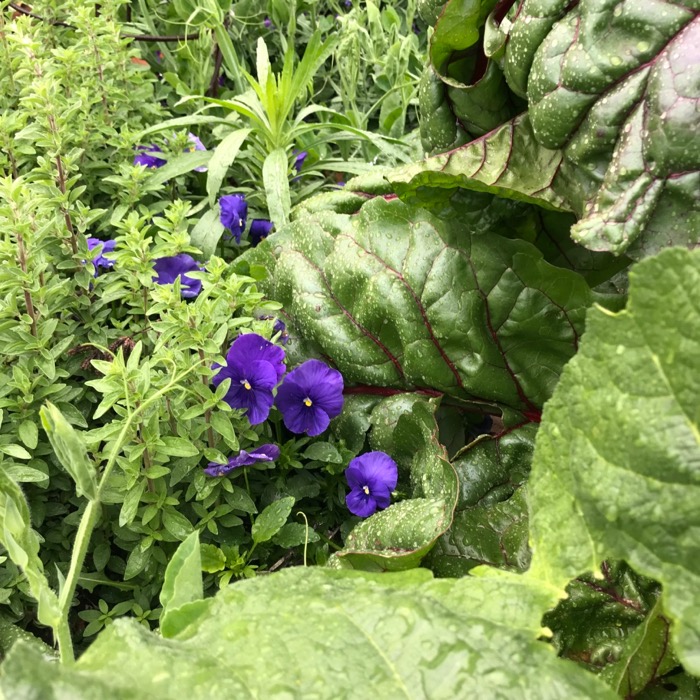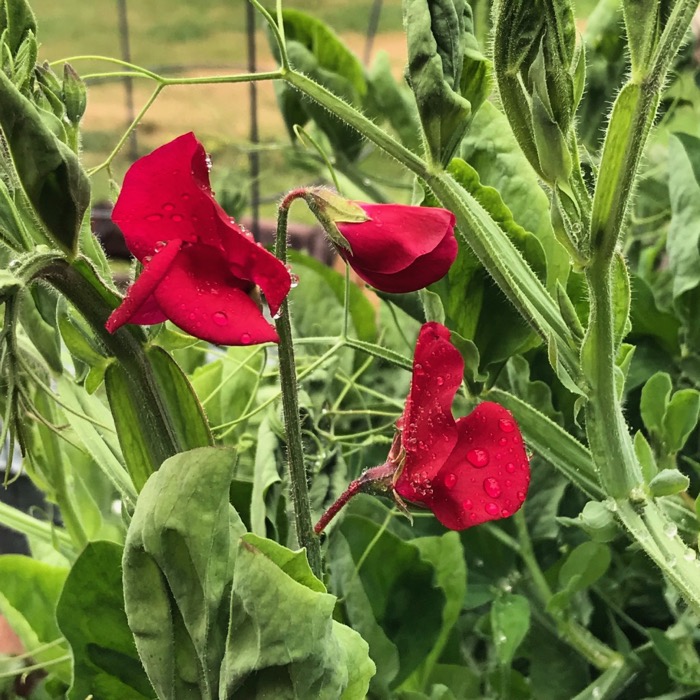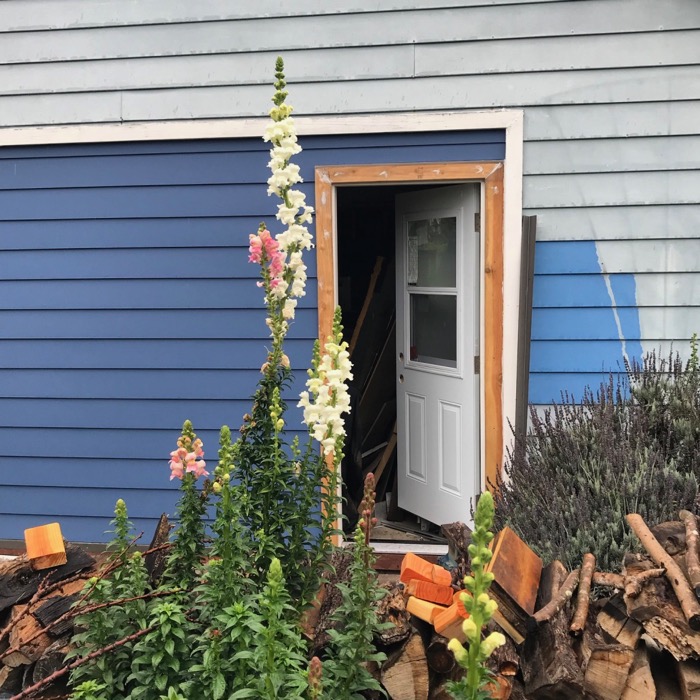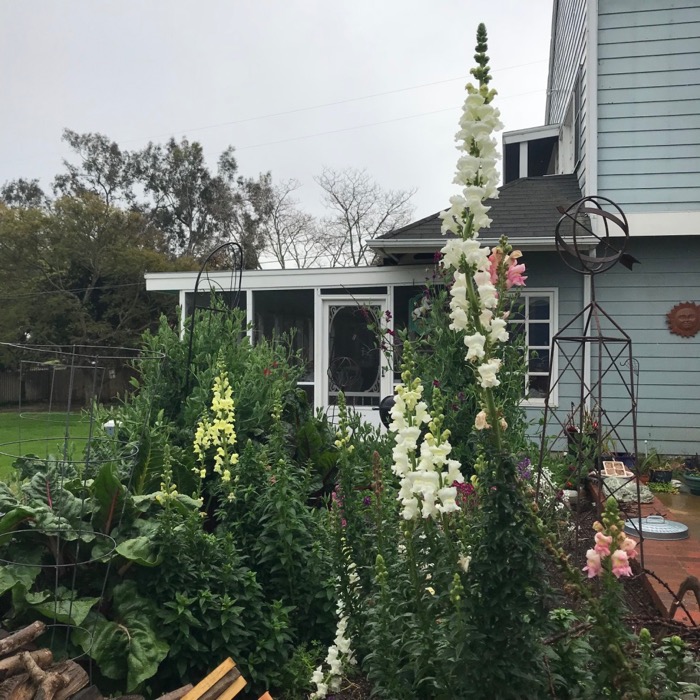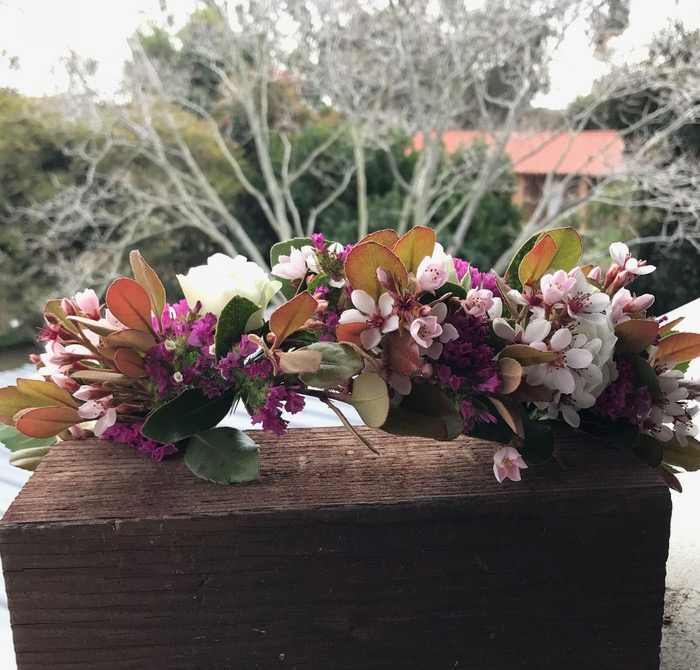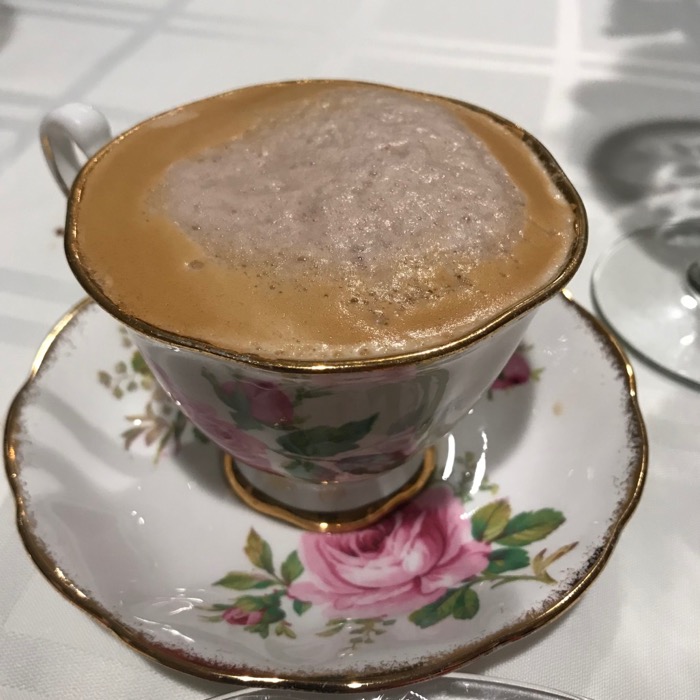 Cafe mocha, cats napping, honey bees in the flower bed, Maria's drawings, flower crowns, striving, caring, hope, worry... and stories. My head is full of untold stories.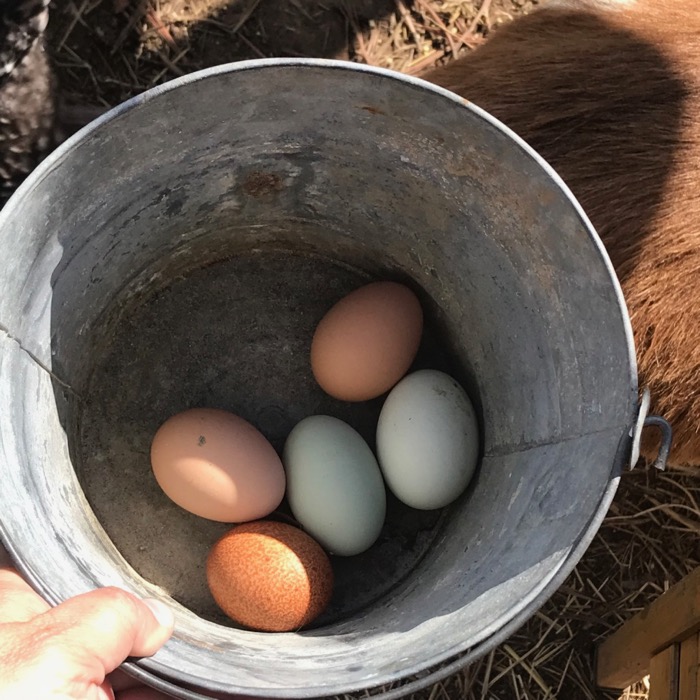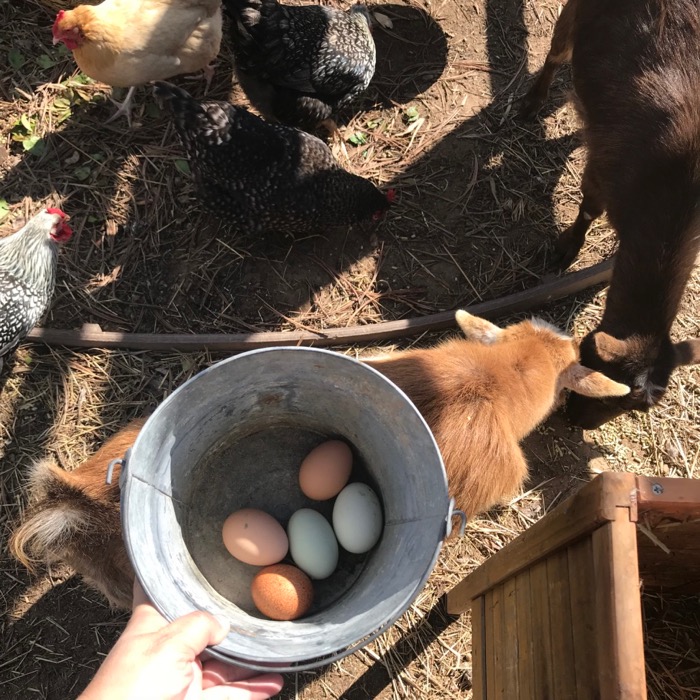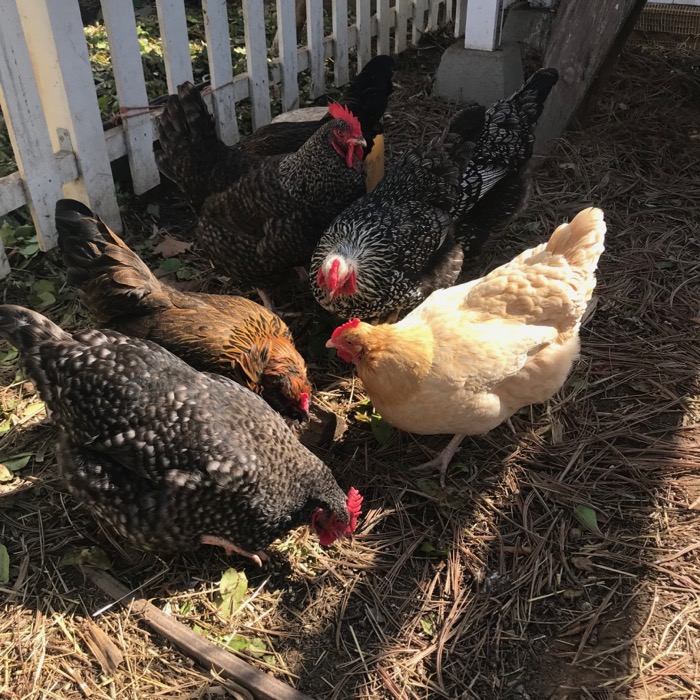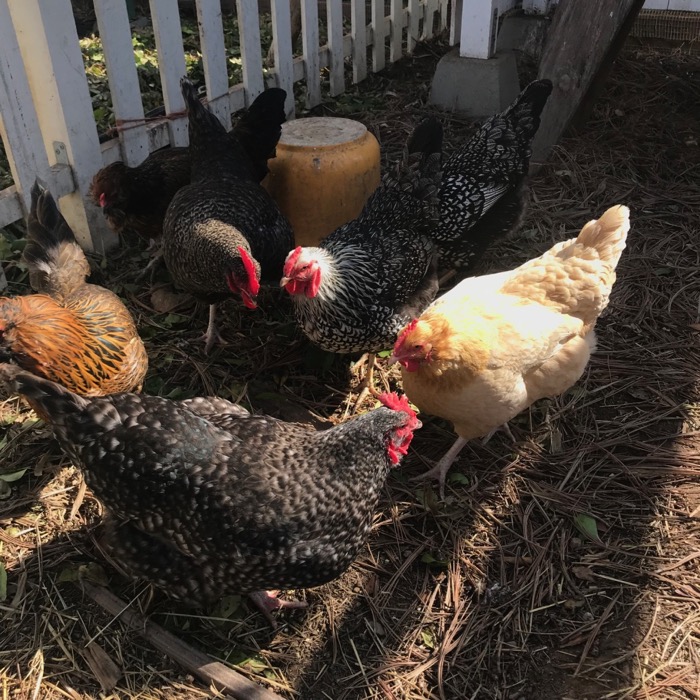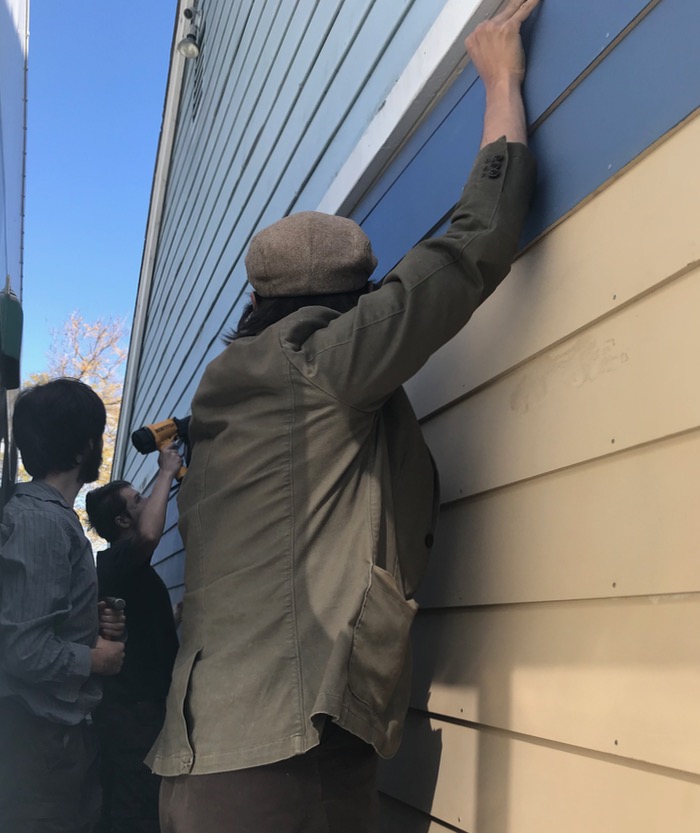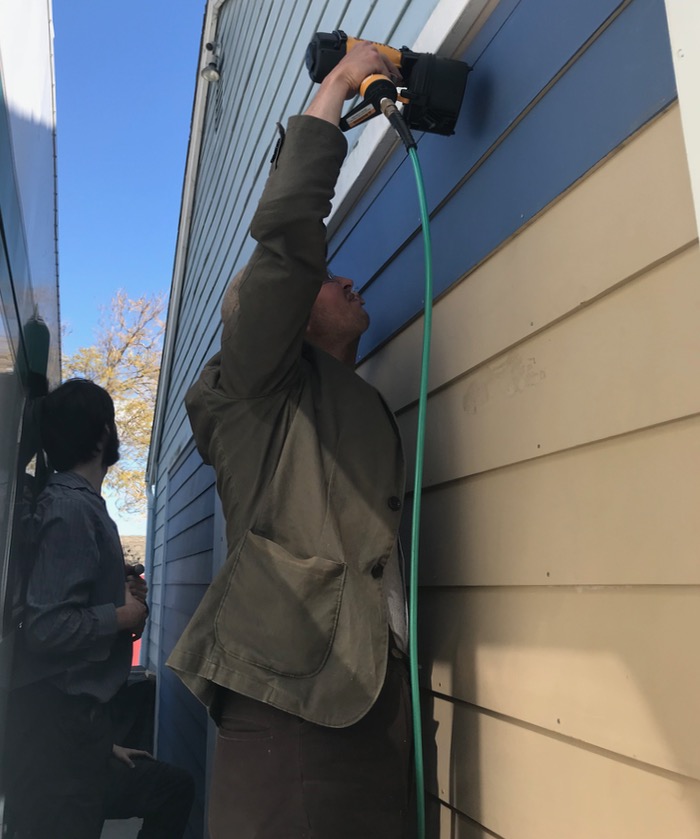 March 15~
Days have been steadily streaming by. We do our routines, we face small surprises, and minor disruptions. We fold laundry, collect eggs, and progress on bigger projects. All of the siding is on the carport, which officially resembles a doorless garage. Everyone has shared in the effort, thankfully. And of course, there's more to do.
There's always more to do, right?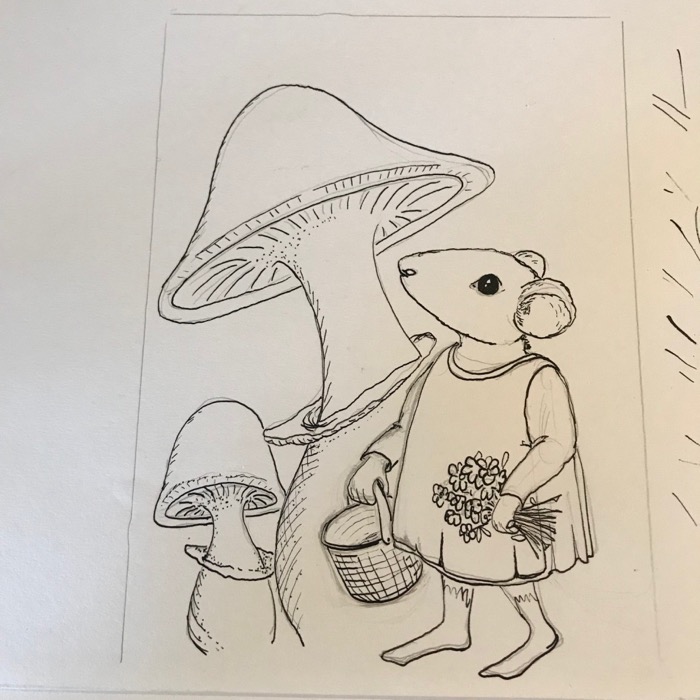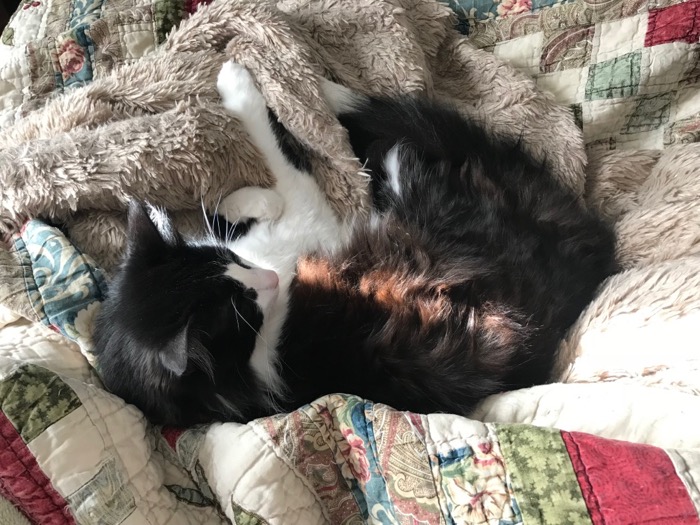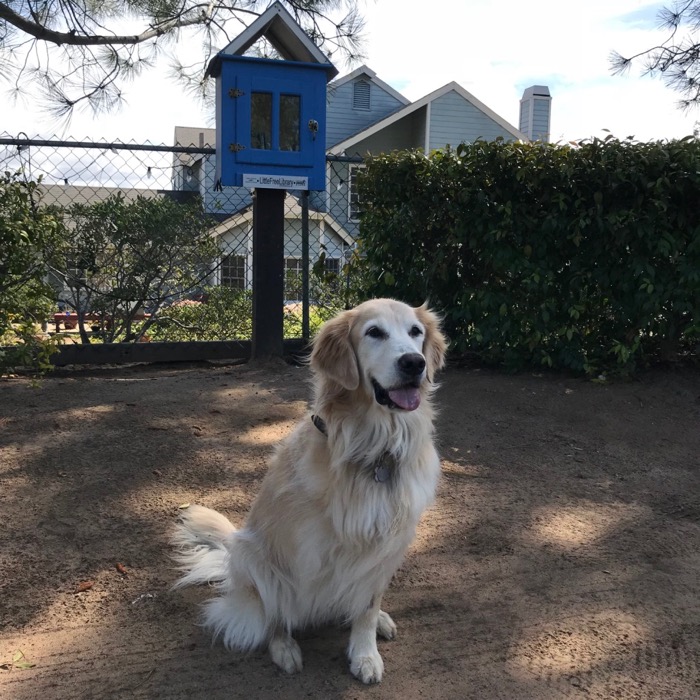 Hello, Maddie.
Maddie stops at our Little Free Library, and sometimes, she lies down. Even if she's not having a treat, she just considers this the rest stop on her daily outing. We feel so honored.
Sweet Maddie.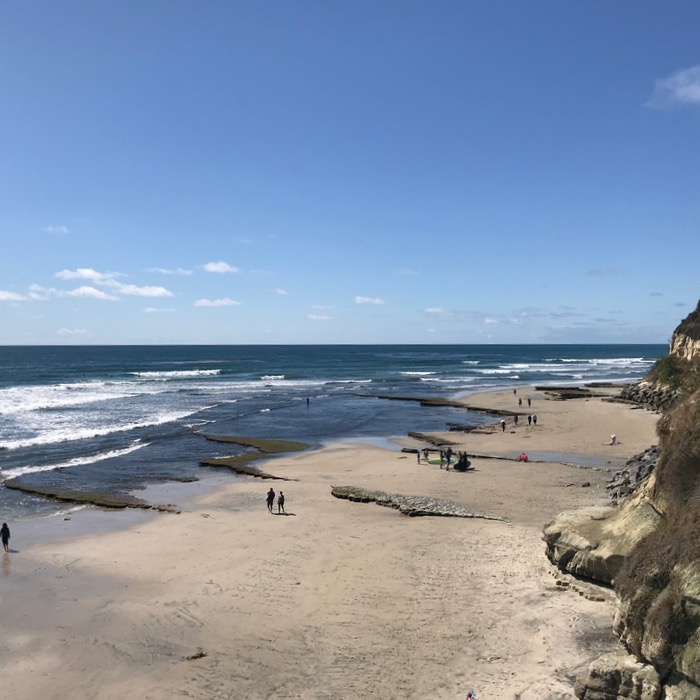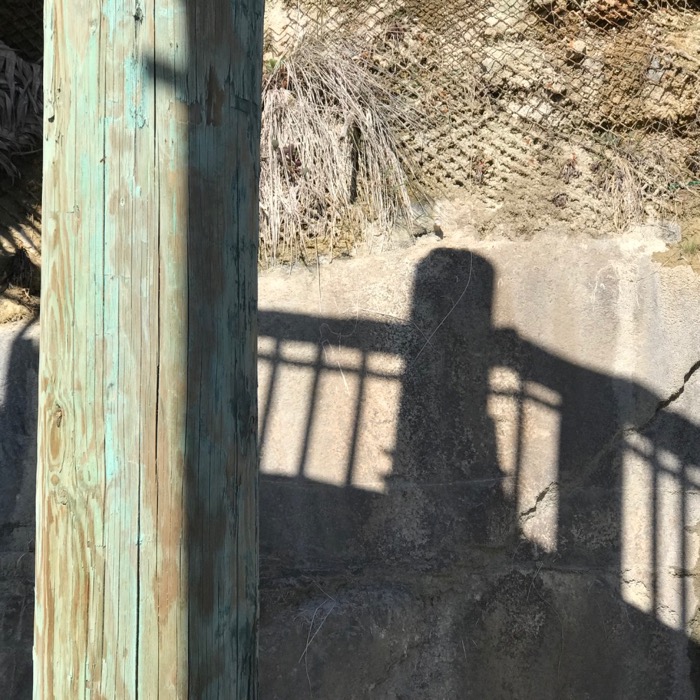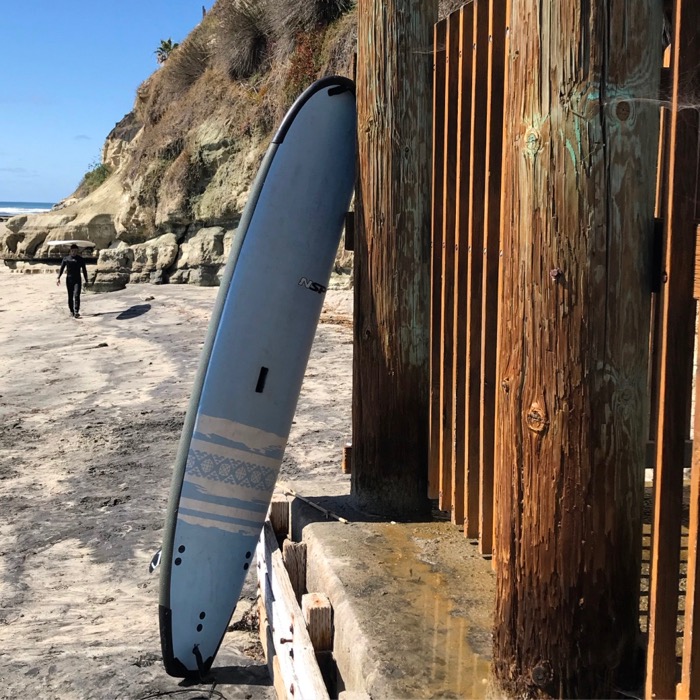 March 18~
Balancing on surfboards,
that I've seen, but I think this is first time I've seen a board balancing on a surfer. This is why it pays to go out, look around, shake-up the routine.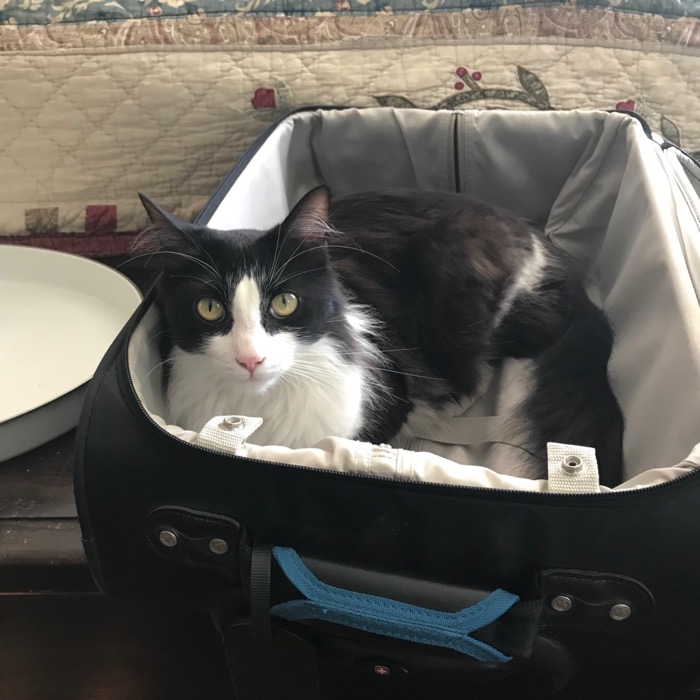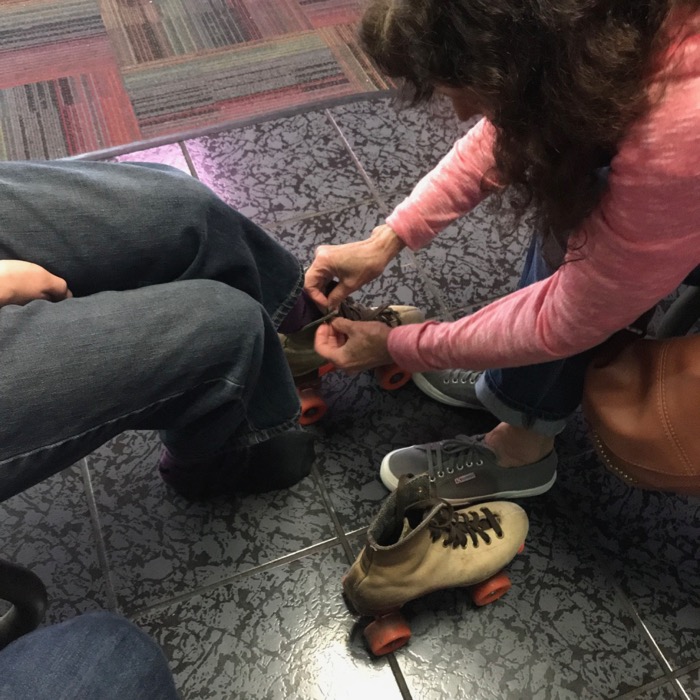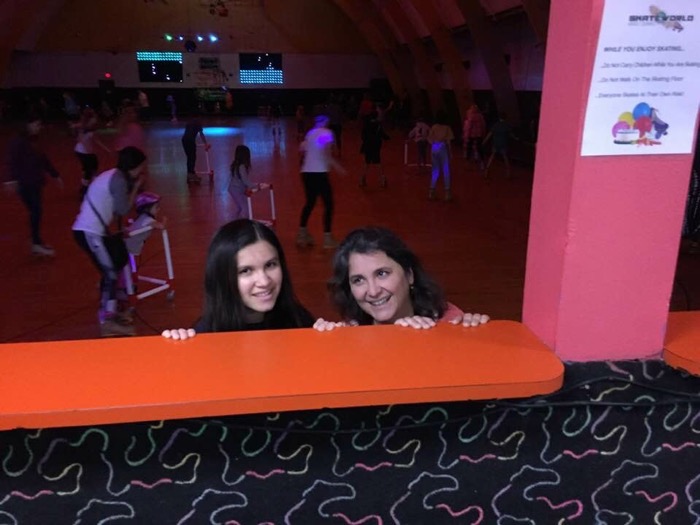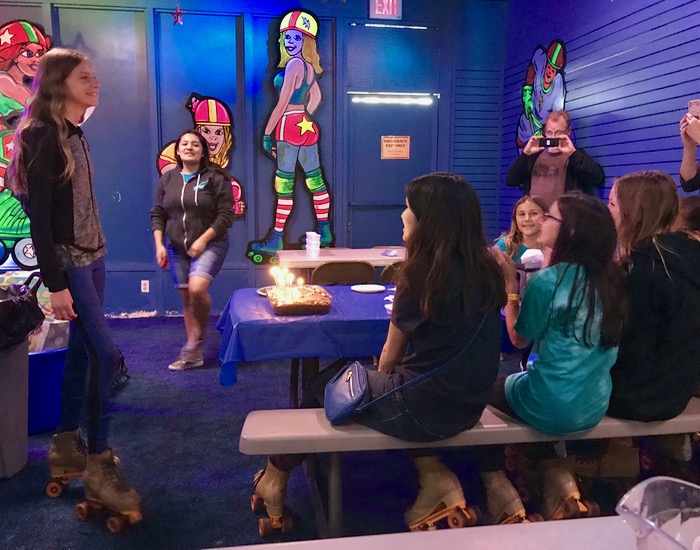 We had a chance to shake-up our routine, at cousin Izzy's
Rocking and Rolling
skate birthday, and whoa! was that a lot of fun. There were a lot of smiles seen on that day, and I think Maria and I are both happily sold on skating roller rink parties. Maria got better and more confident with each lap. I certainly did not expect to go for it, and I am glad I did. Izzy promises to do this one again, next year... so I think the birthday girl had a good time, too.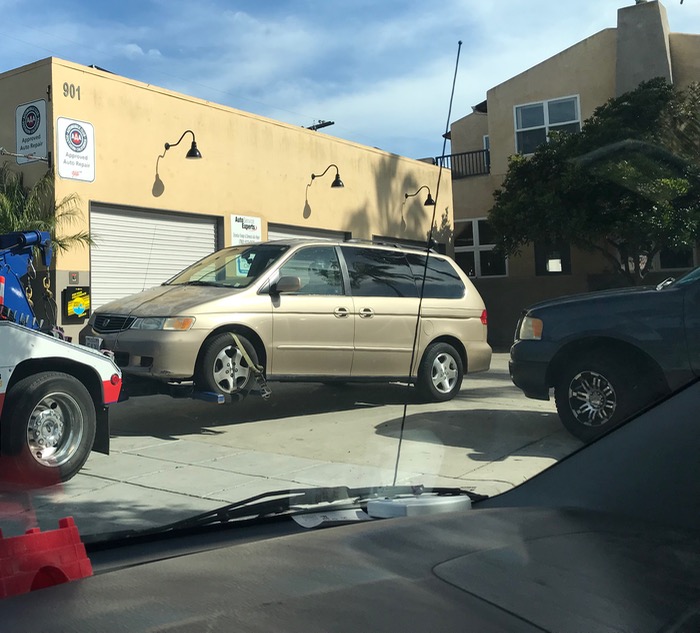 I came home in time to take Alex's roadside phone call. His vehicle died. On the freeway. He'd already managed everything brilliantly, safely getting off the freeway, calling our roadside service (thank you, AAA.) All I had to do was meet him at the repair shop. The diagnosis for
Gold Honda
is not good, but all I can think about is how relieved and thankful I feel that Alex got home safely. He had been in Los Angeles, late at night, in pouring rain, and the sudden
kaput
happened while we was in the fast lane, but he was only 14 miles from home, and a good samaritan gave him the last push he needed to get the dead van to a safe spot. Thank goodness, thank goodness, thank goodness.
Geoff is at a conference in San Francisco... a last hurdle after all the months of crunch mode hours, but we're managing. His first night there he sent me a picture of the hotel lobby, and of course it's enviably gorgeous and elegant, and so I returned the favor, and sent him a picture of my evening plans, and hot date...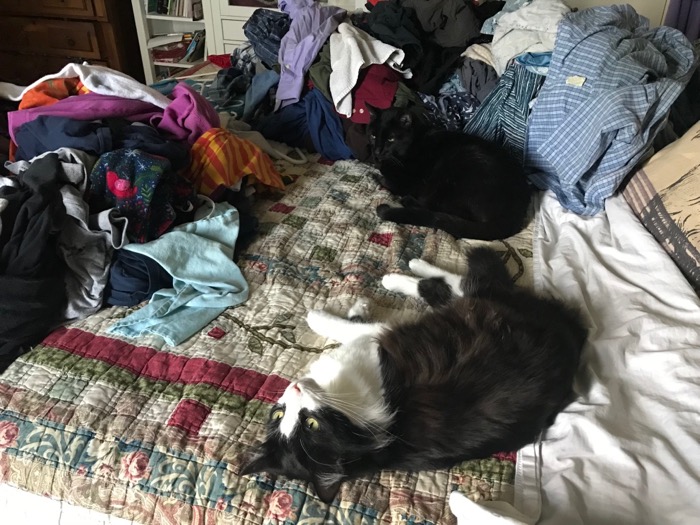 Don't be jealous, but this is what awaited me... an evening with the Laundry Cats.
You know what? It was kind of enviable. Alex and Maria joined me, then Max. The cats were funny distractions, and we made all kinds of progress, restoring order, and adding laughs to our night.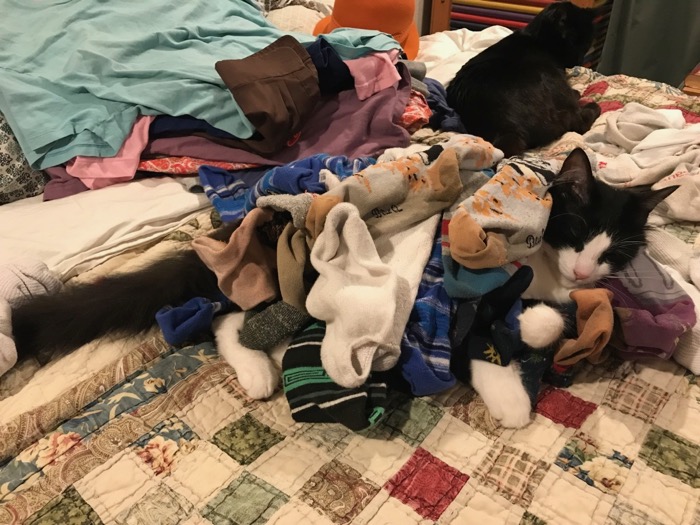 We
almost
got all of the laundry folded, hung, and put away. Except, Cairo wouldn't give up his socks. He pulled them out of the pile, grabbed them from us, and when we started to cover him, he only looked pleased. He slept through the night like this, until 1:00, when he did one of his rat dances. Have I mentioned the
rat dances?
They are so weird. Cairo is so weird.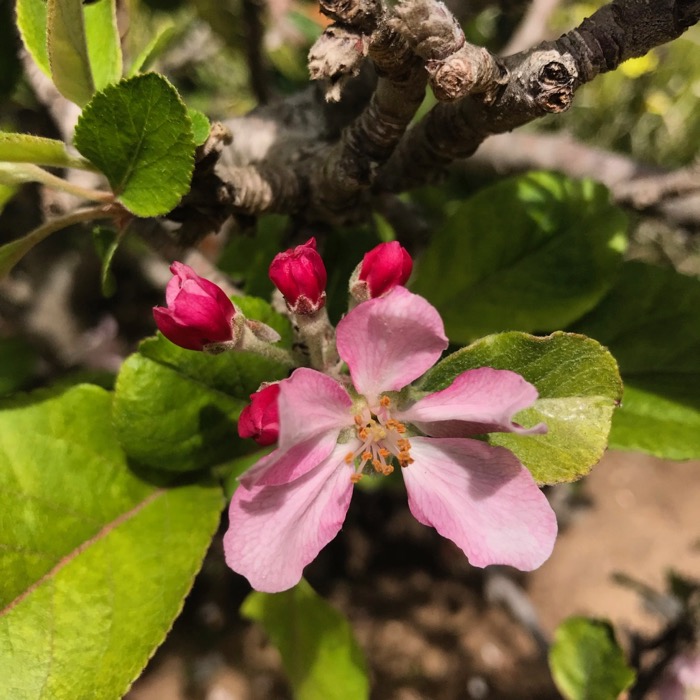 Spring!
It happened just like
that!
One minute I am dealing with a cat that walks on me, backwards, in circles, with an Ikea rat in his teeth, and the next thing I know it is Spring.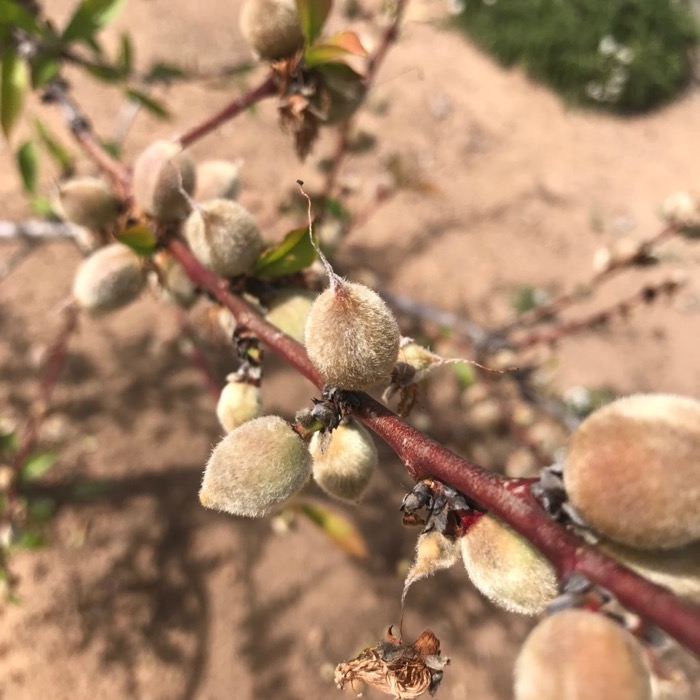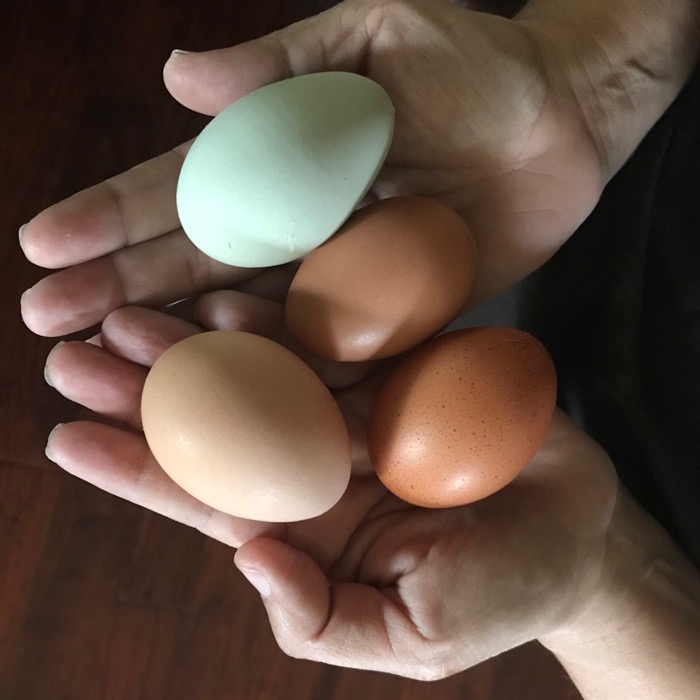 I didn't have to look far for the signs, it's been coming along sure and steady, in the garden, in the light, those longer afternoons that stretch into what is beginning to feel almost endless. Even our plans and discussions, lately, mark a change of season, as we discuss summer plans, hopes, ideas.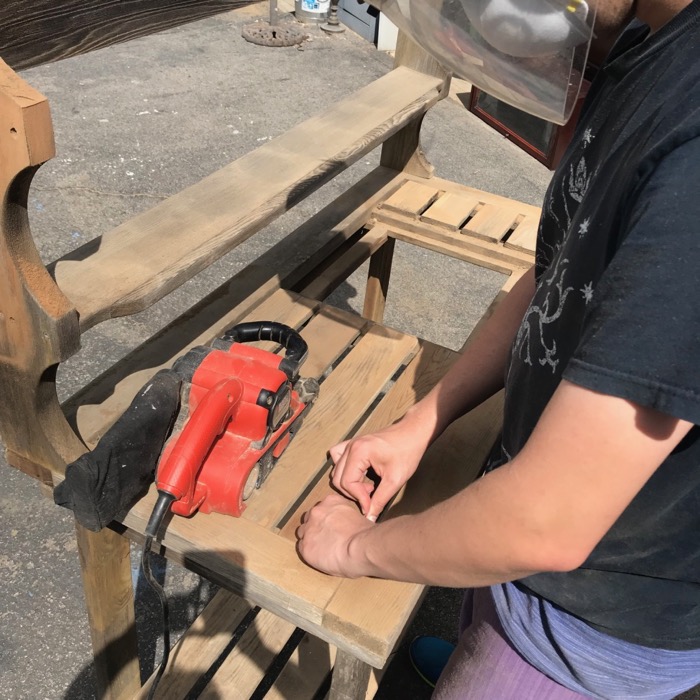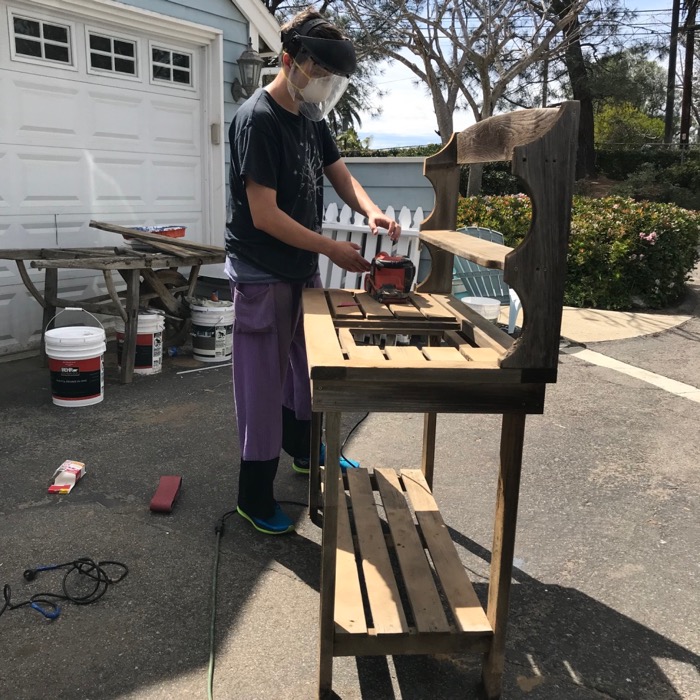 Alex suggested we resurrect my old potting table, which feels like a sweet and practical nod to spring... restoration, and a fresh start. We cleared it off, and tossed a heap of old and broken bits. We bought a can of paint, and he's been sanding, and repairing.
Speaking of
fresh starts
and new seasons suddenly springing on us... our girl, our very youngest, has been accepted into the school of her choice. Her
high school
of choice. She made the choice when she was four years old, and wanted to go to the same school as her big brother. I can't believe the time has come. Well, almost. She's still finishing her accelerated middle school plans, and there is summer, yet. But looming, and already making demands, is high school.
I cannot believe it.
Did I already say that?
I'll not candy-coat this: I am shaken. Proud, and appreciative, but totally shaken.
Last night was "enrollment night." Maria got to check out electives, meet teachers, pick up her registration packet. And learn about school clubs...
like robotics.
And. Yeah. We know about robotics. Some of you may recall that we were 2102% robot obsessed for four years. Maria was three years old, when Alex joined team Paradox,
just four when she traveled to Arizona, for a second FRC competition.
We go way back, and we were way deep into it.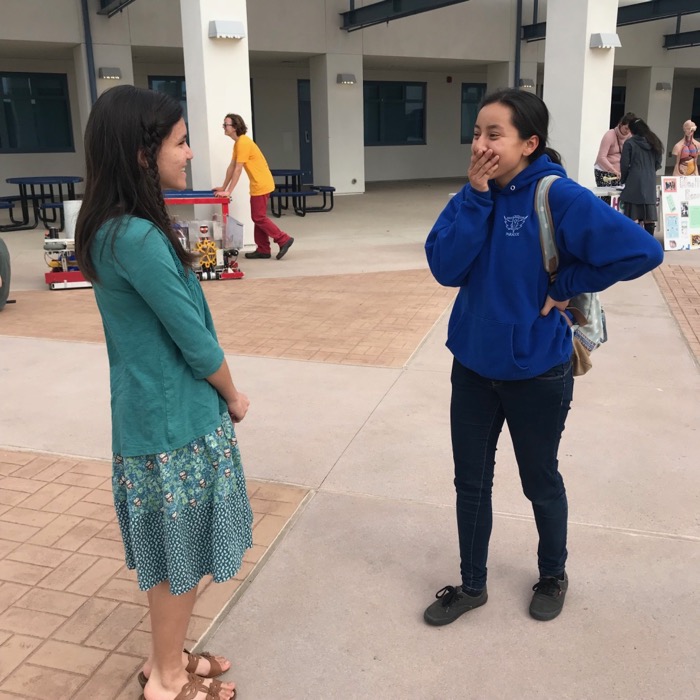 Cecilia! Maria had a happy reunion with her ballet folklorico friend, who happens to be coder for Paradox...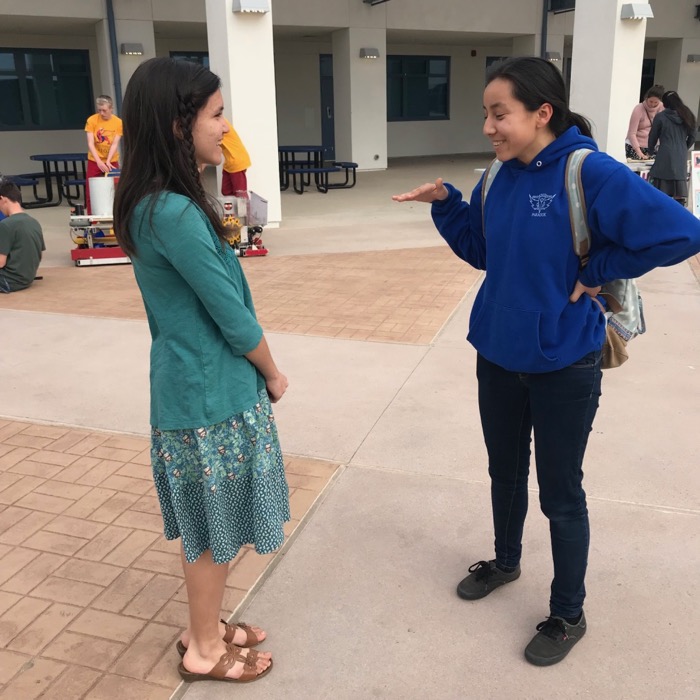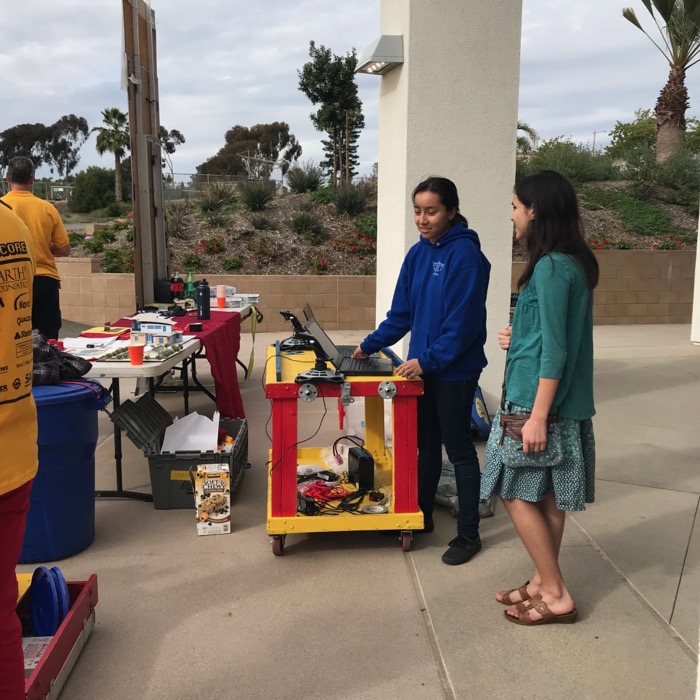 This may be the start of something. Girls who dance, and code, who love their school, and robots... there is something happening. Actually, this may just be the next chapter of something that started a long time ago, but it's all new, again!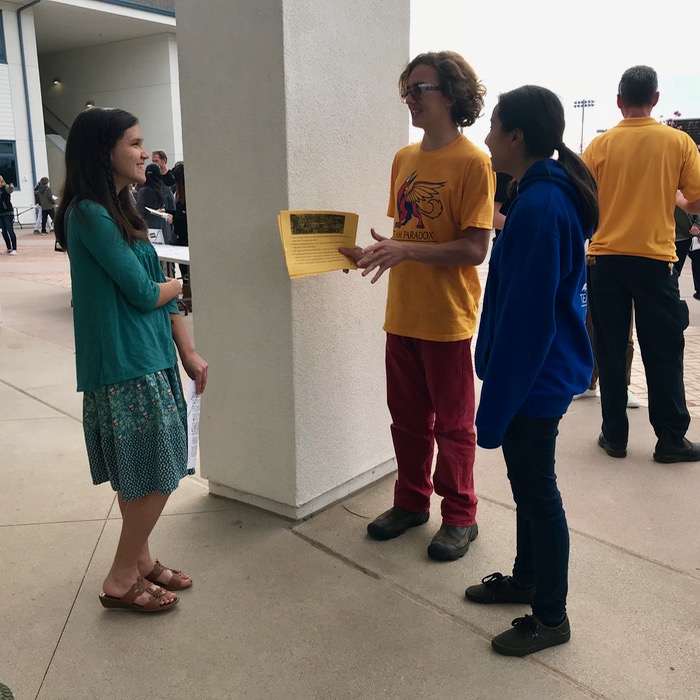 So, here is Maria, meeting David, consulting with Cecilia, and getting the scoop on metal shop, Solid Works, marketing, outreach, engineering, and tech wheel.
I stepped back, and tried to take it all in, from a distance. I cannot believe it. It comes, and goes, so fast. Too fast. I am shaken.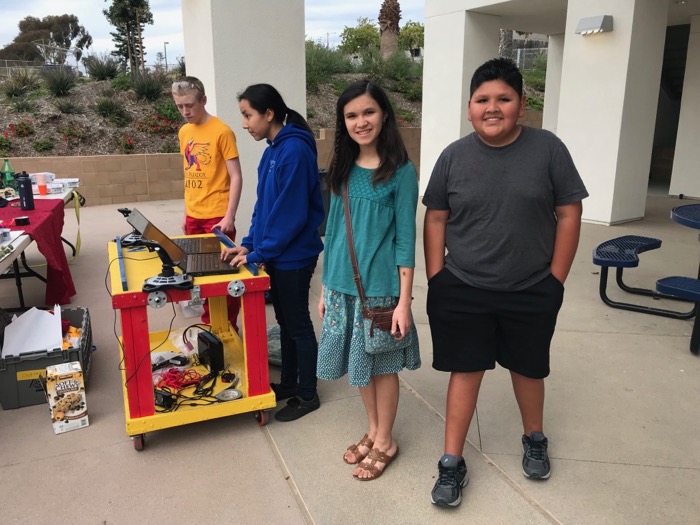 Adrian! Grade school buddy.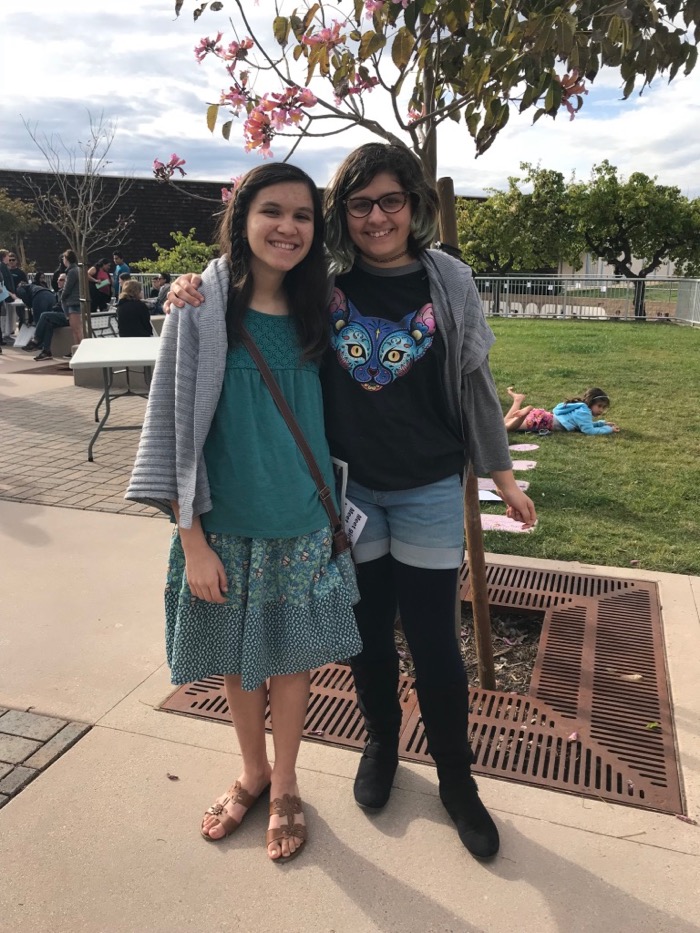 Amira! Anagram sister. After all these years, they will be going to the same school. Taking this picture, I could see this moment as one that will stay with me, and in the next four years, I will return to it, thinking... where did the time go?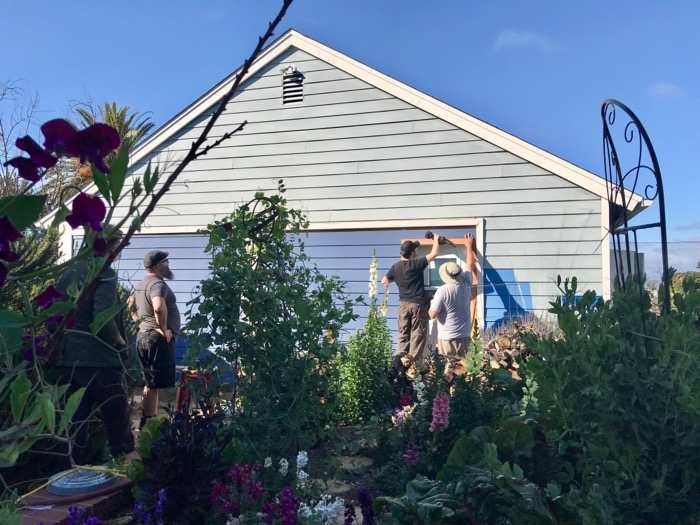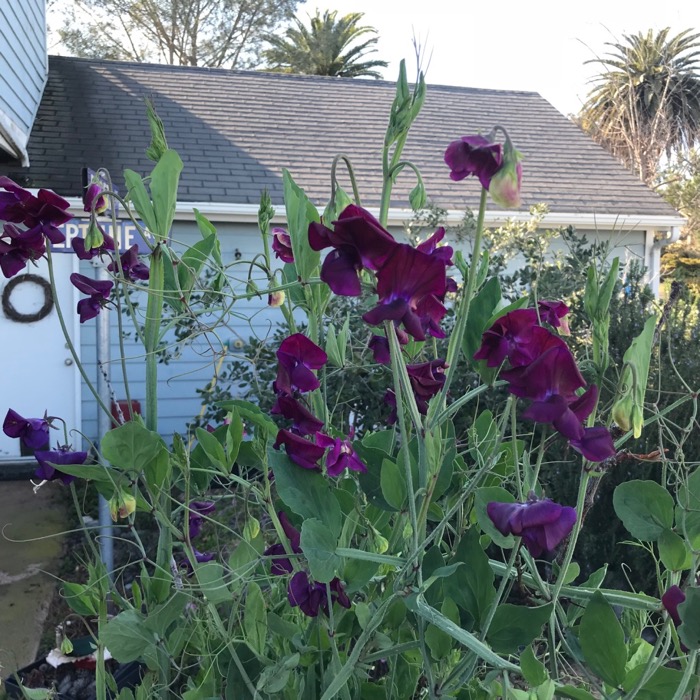 March 11~
The last of the siding went up on the south side of the carport. As I type this, I imagine I hear the roar of a crowd, cheering heartily, and I watch confetti falling from above. It is momentous. As for the north side... that's coming.
I leave my painting table to smell sweet-peas, see construction progress, and feed the farm. That's it. Mostly.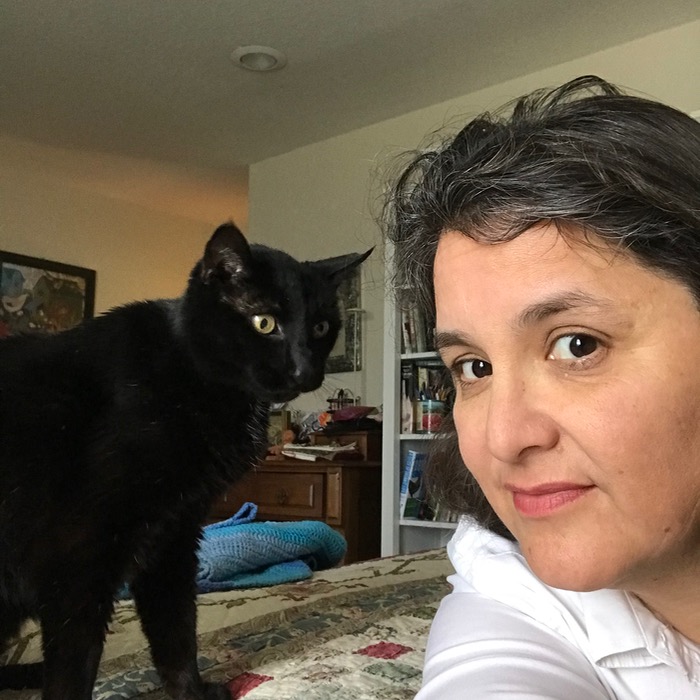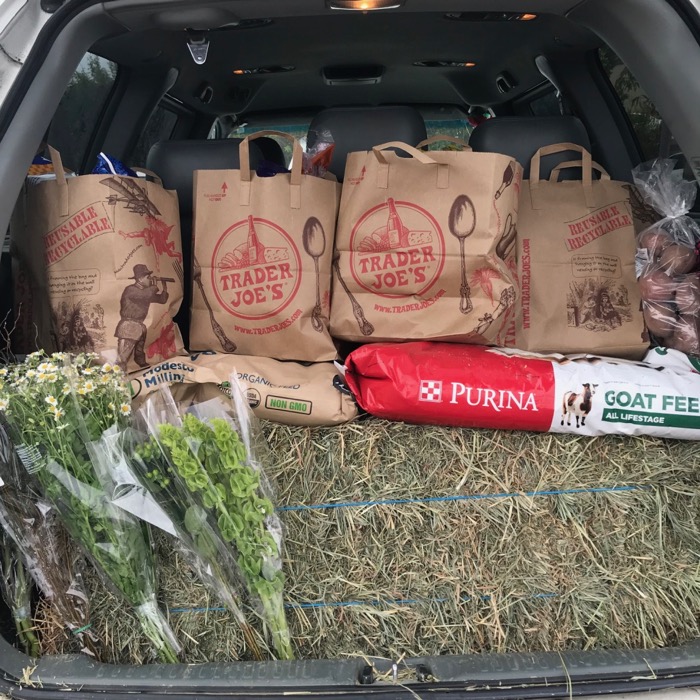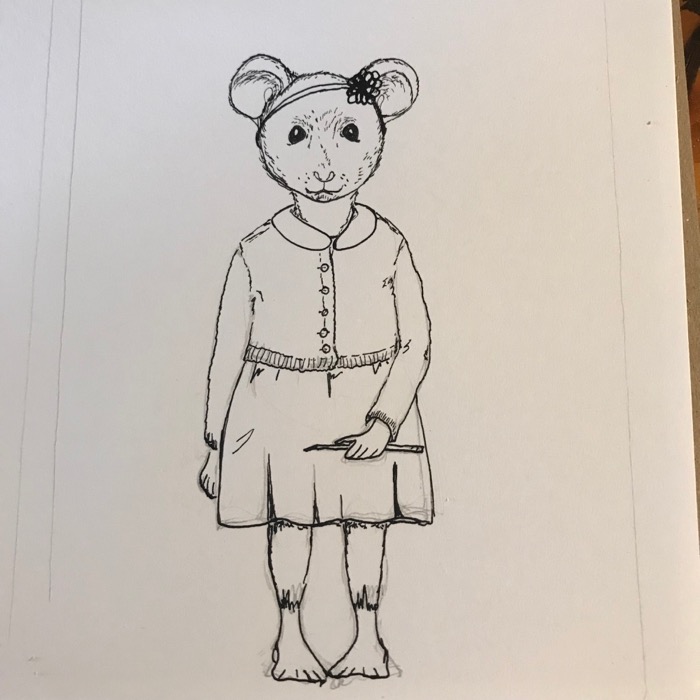 March 12~
Sometimes I cook, fold laundry, drive around in circles where I pick up food, drop off students, and repeat. I've been known to take selfies with my cat. I replace empty toilet paper rolls. I go on walks. I crochet. I post to Instagram. ("A lot.") But mostly I sketch, and paint.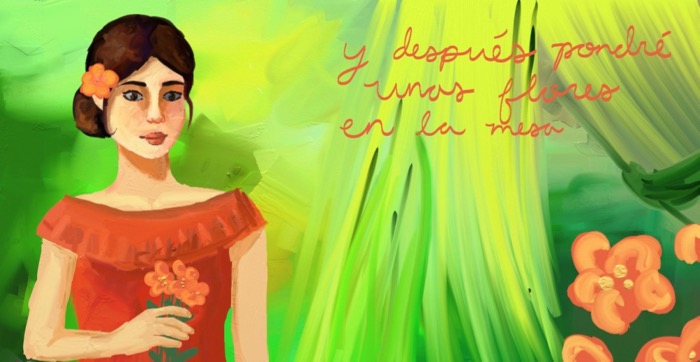 Y después pondré unas flores en la mesa~
And then later I'll put flowers on the table~
I oversee Maria's lessons, which is easier and more fun than you might expect. We are supplementing her online language studies with something extra we do together... translating lyrics to music we enjoy,
like Natalia Lafourcade's Casa.
Step by step we go through the words, Maria writing down the ones she already knows, then we look up the rest, listen to the song, and sing along. The last part is for her to illustrate the song. This one she did using her digital pen.
Ay, mi'ja, me encanta tu arte.
After I upload pictures from my phone, I think,
Hmmmm... what I mostly do is take pictures.
I take a lot of pictures. And I only share a few of them here, or at Instagram.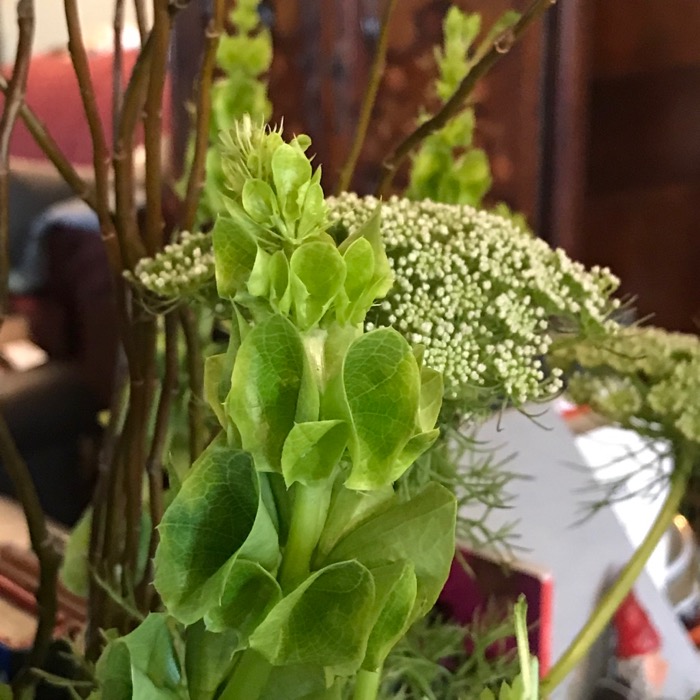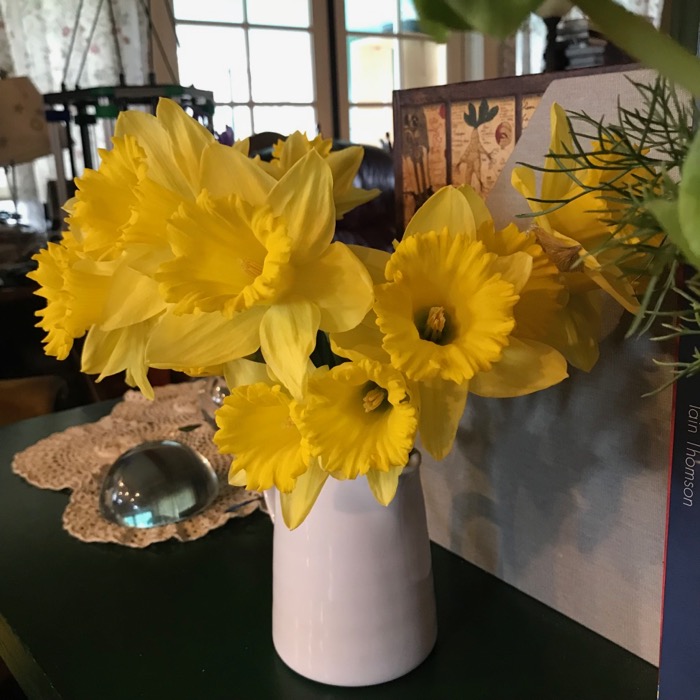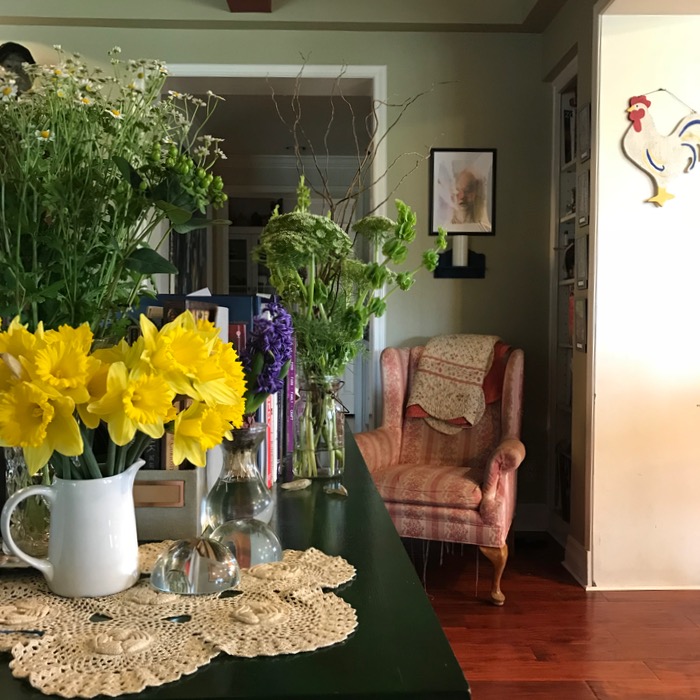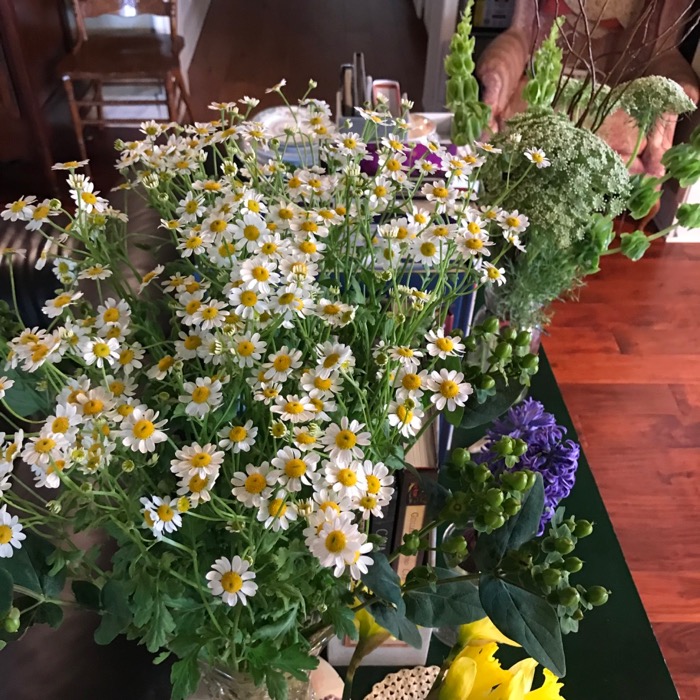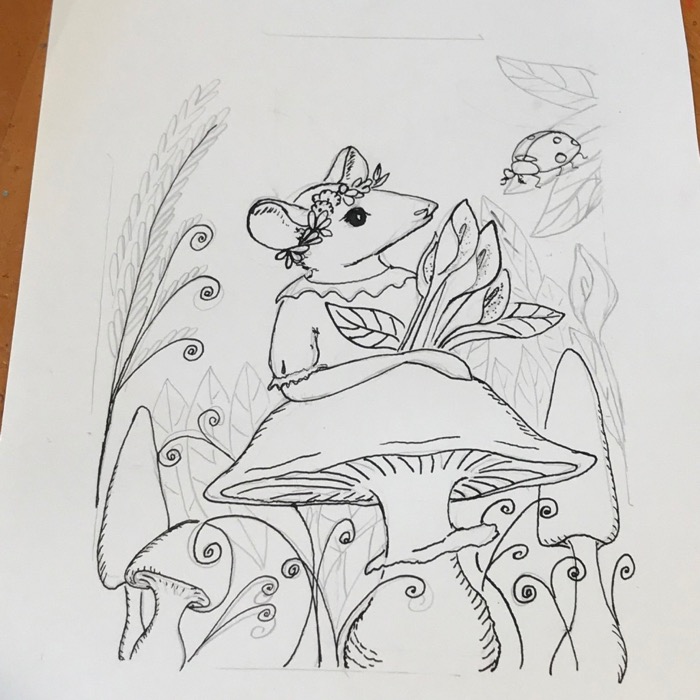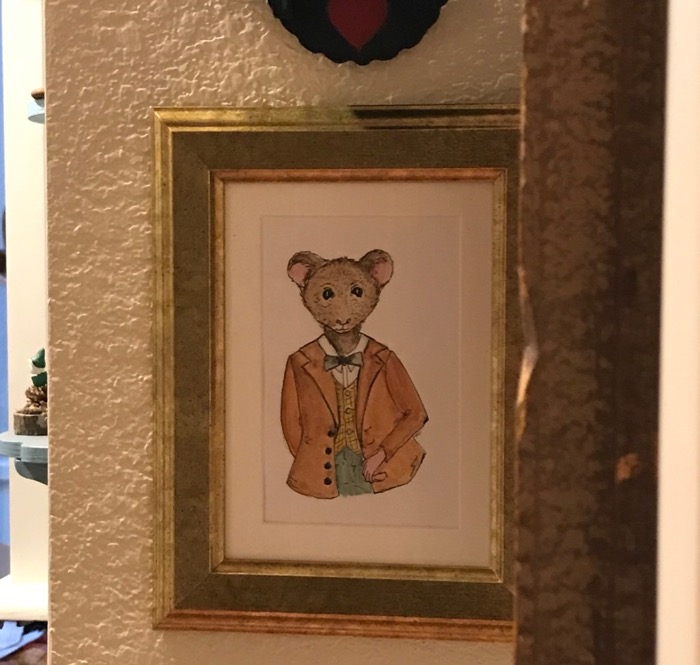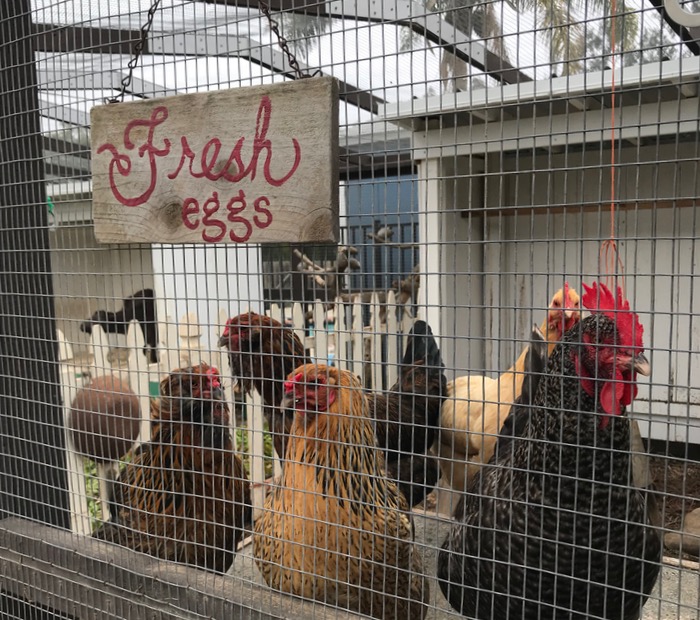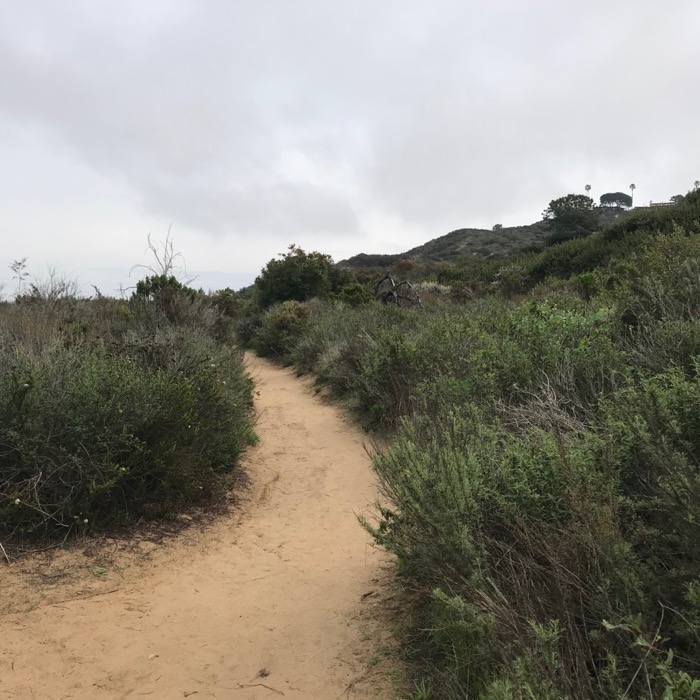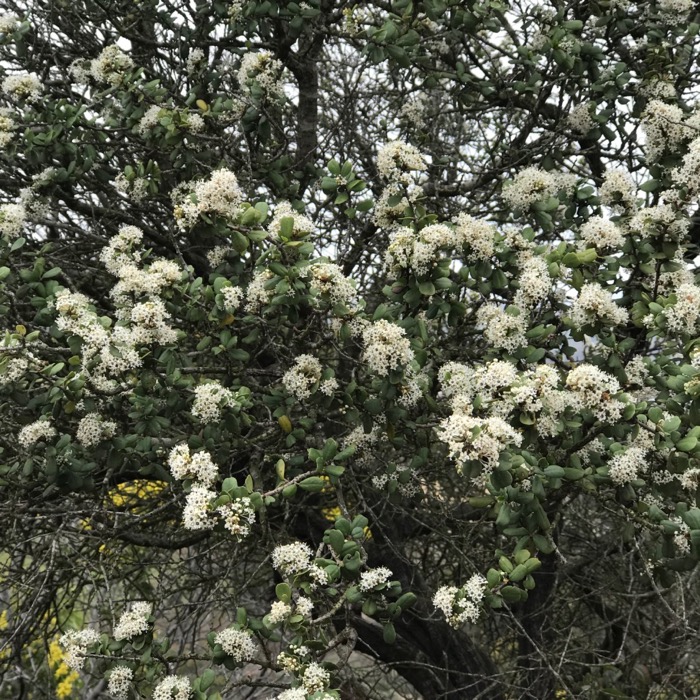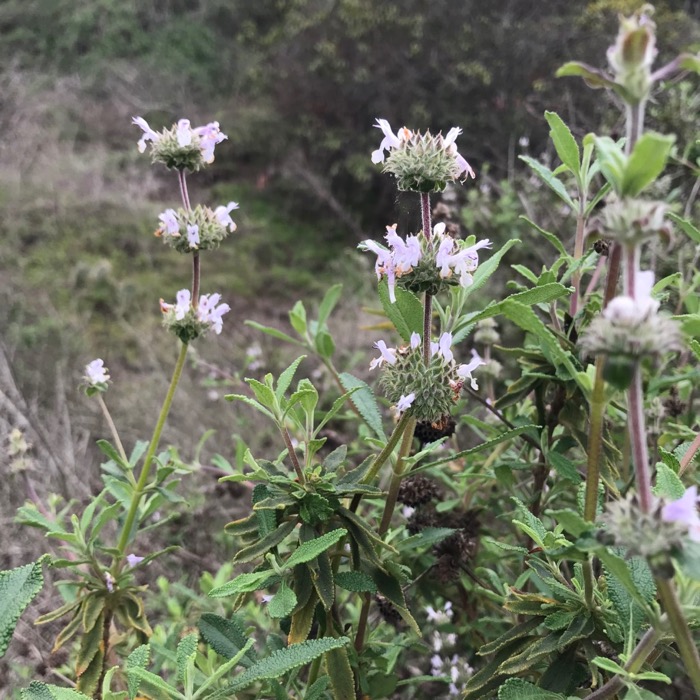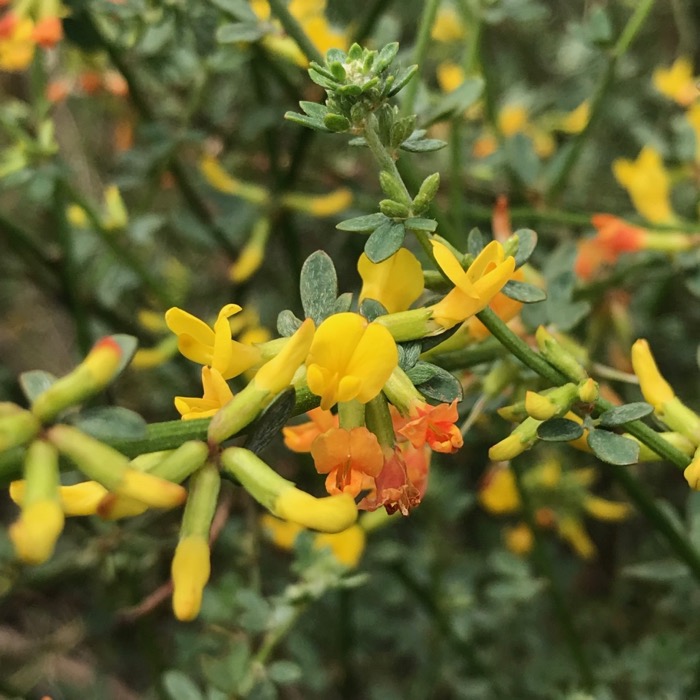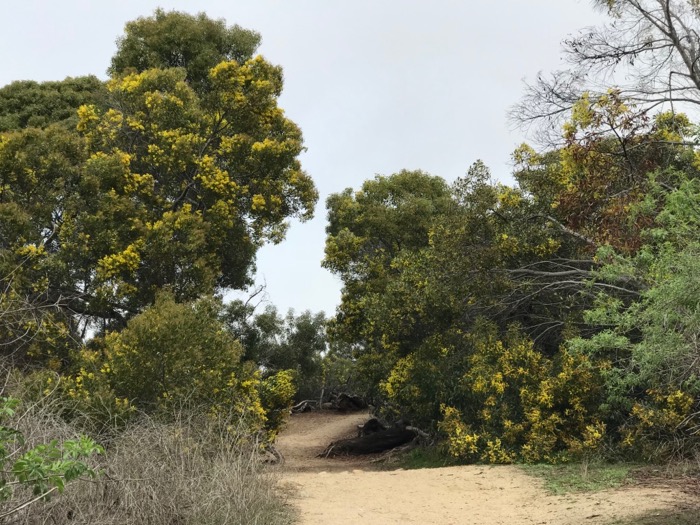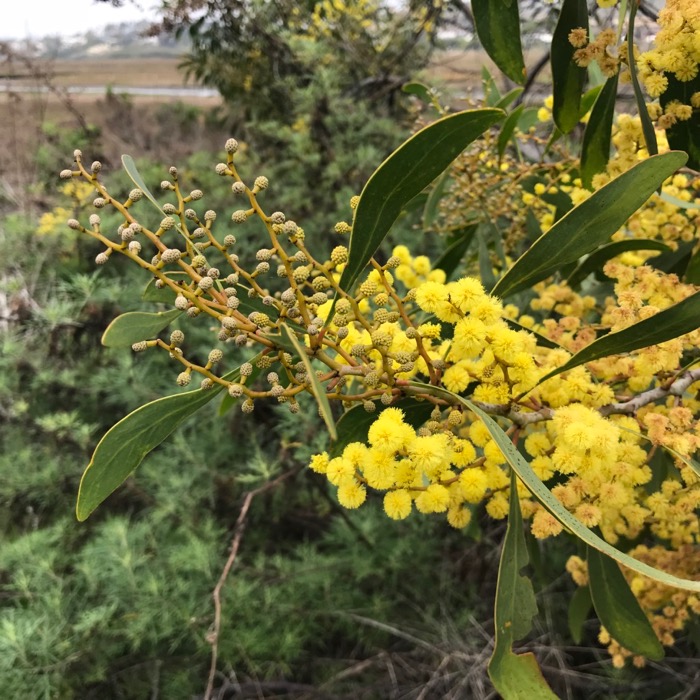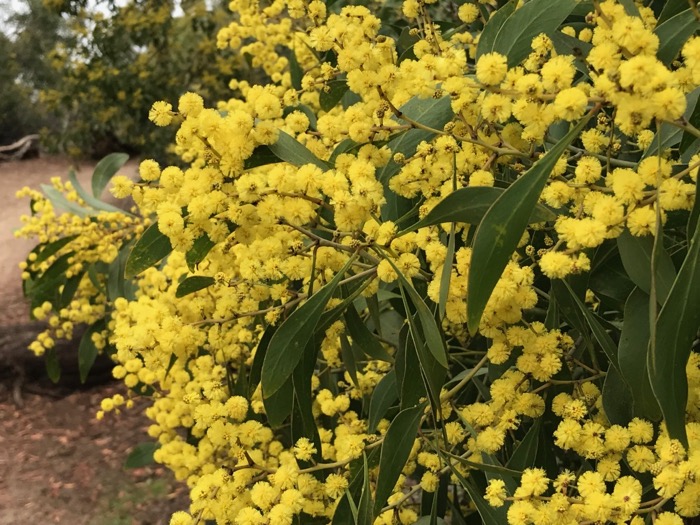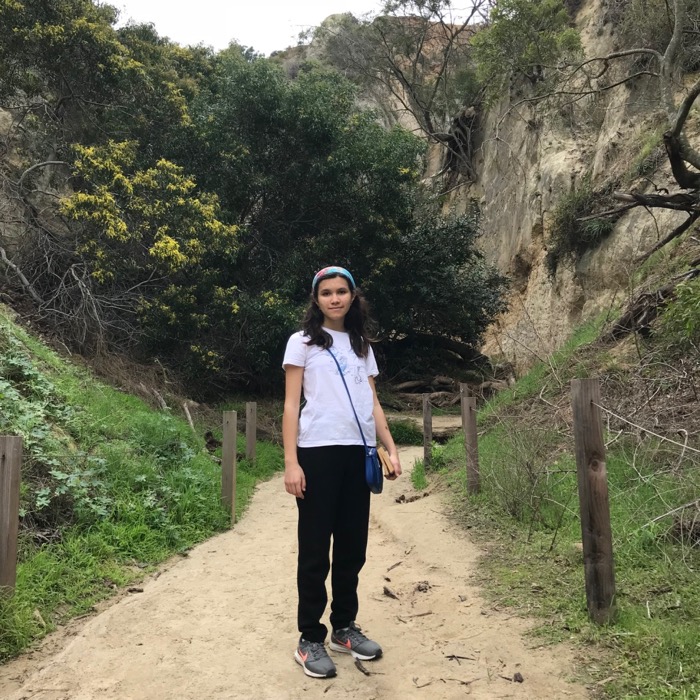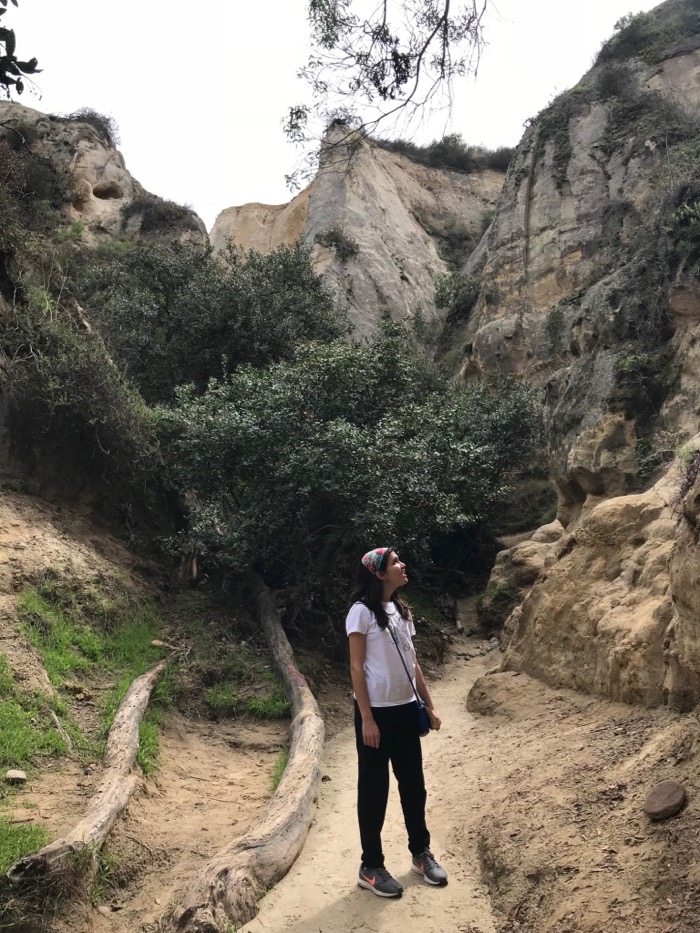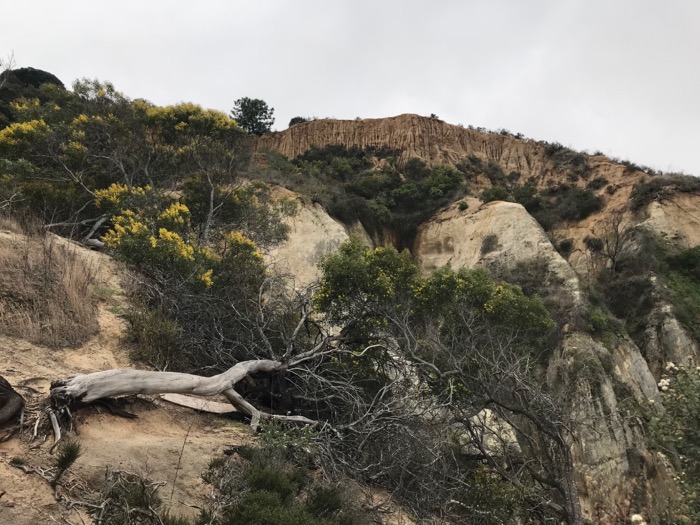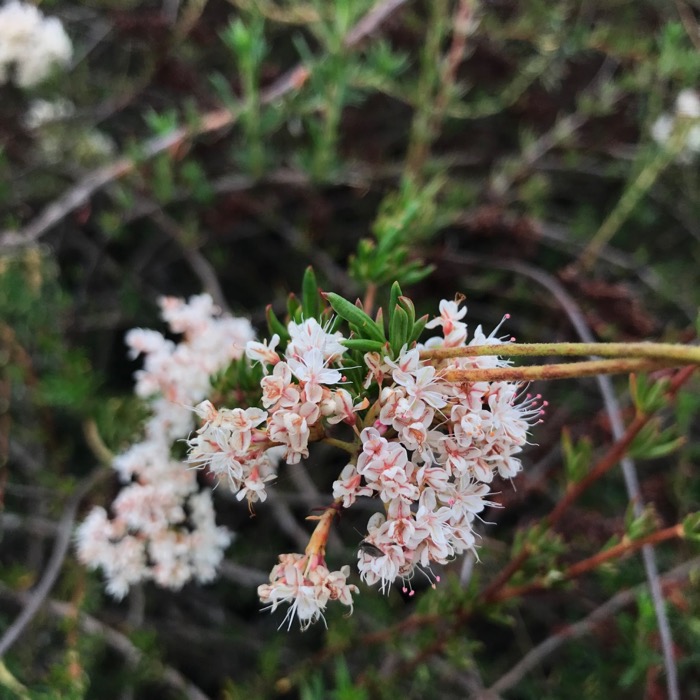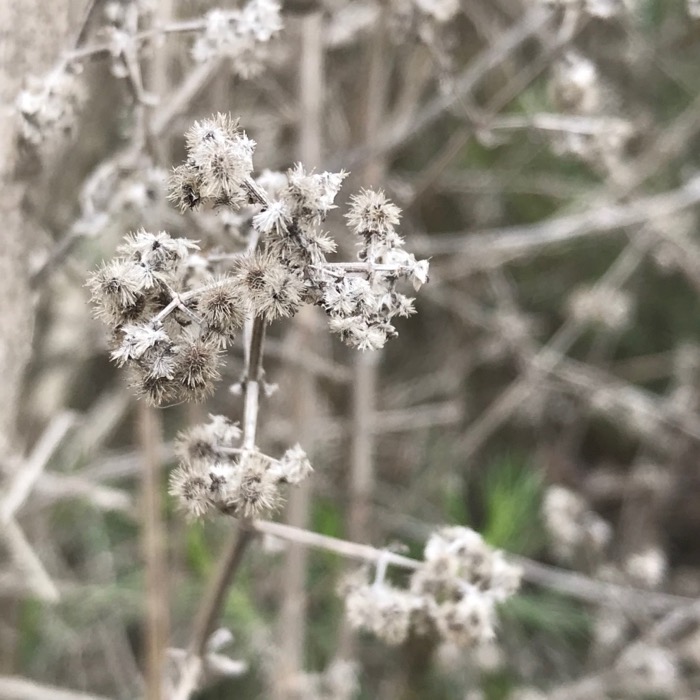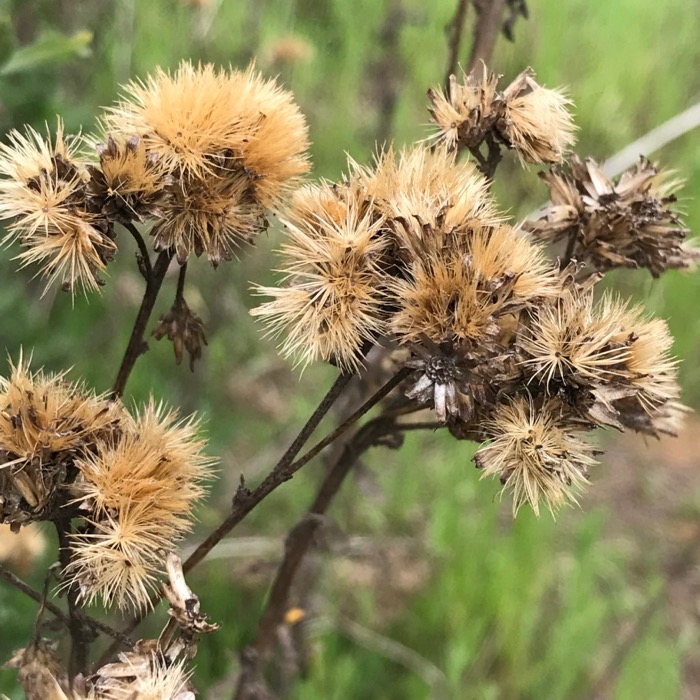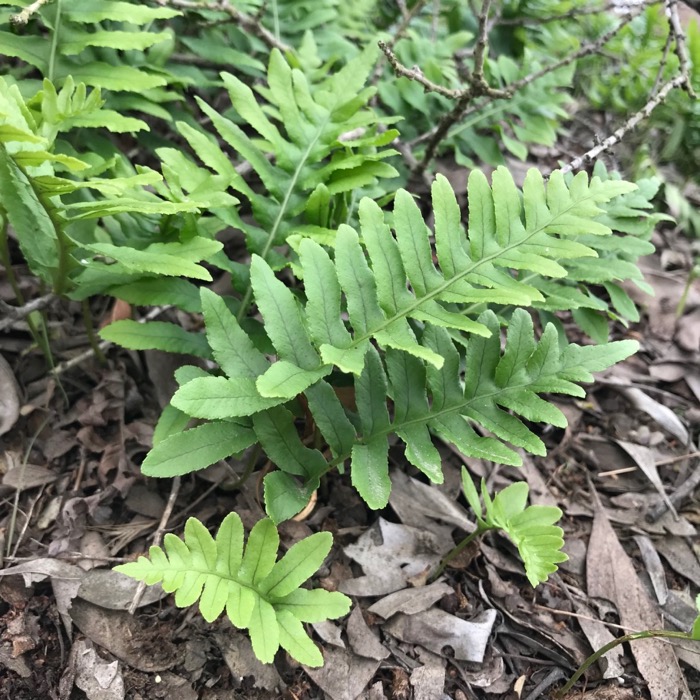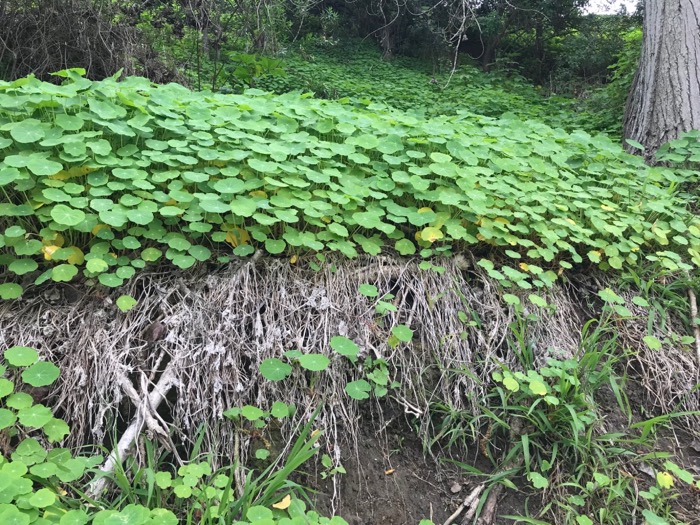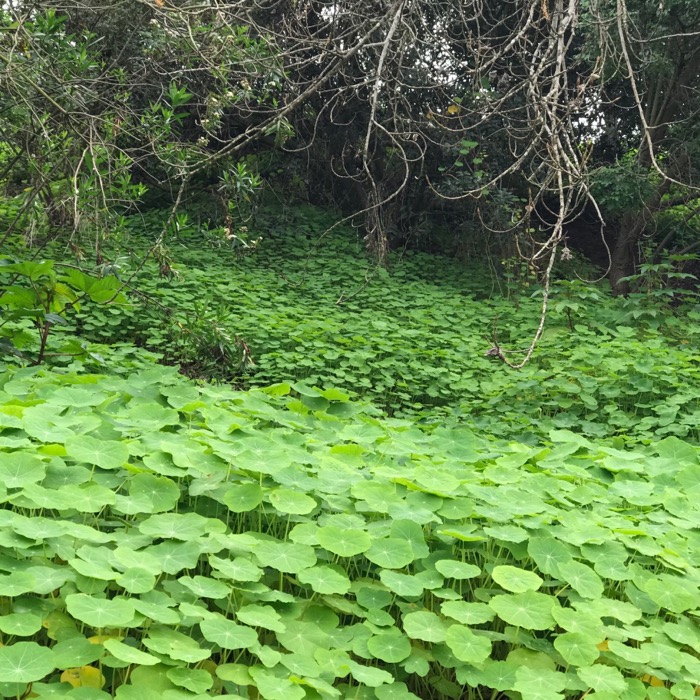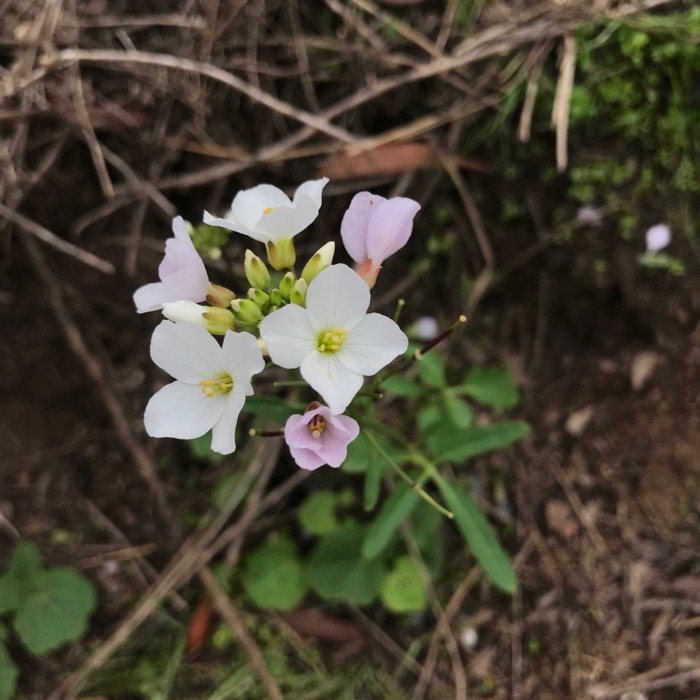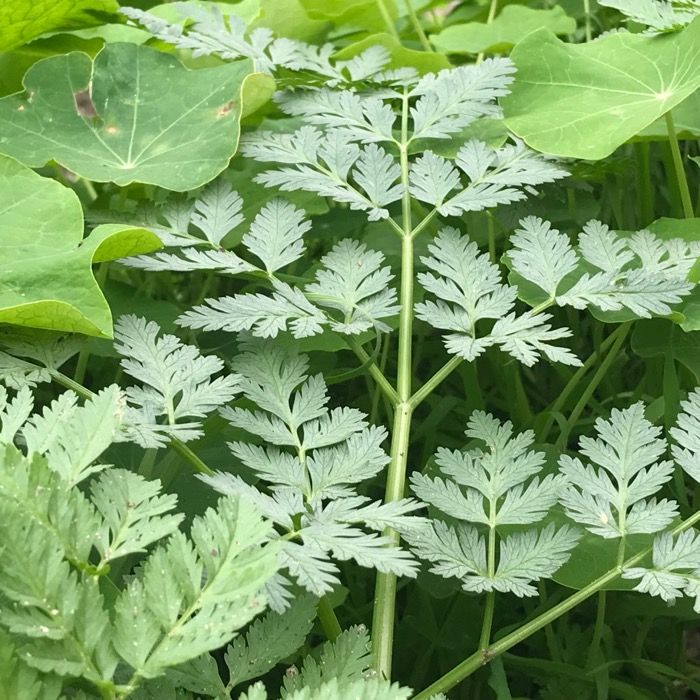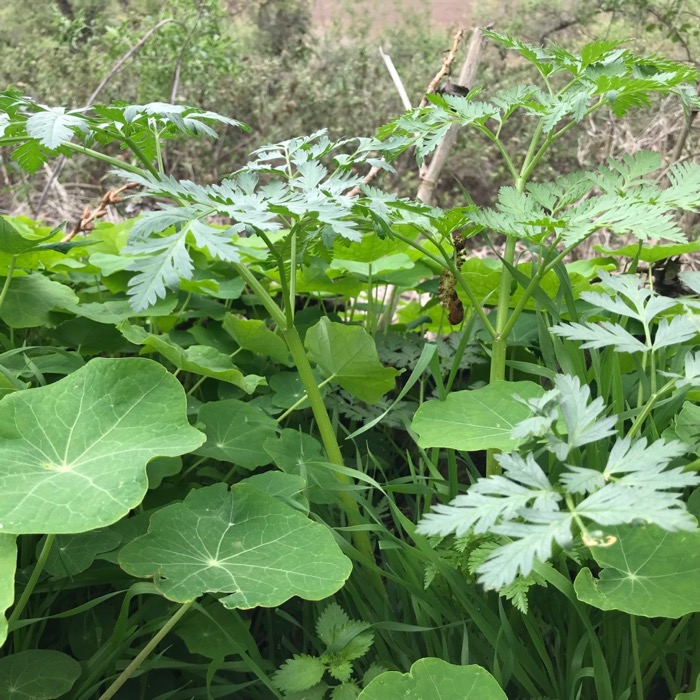 March 13~
Taking pictures makes me really, very happy. And knowing the names of flowers, recognizing birds, and reading maps makes me very happy, too. I like washing dishes, and cleaning the kitchen the morning after a good party. And I love autumn, planning trips, and looking back on trips, then planning the next one...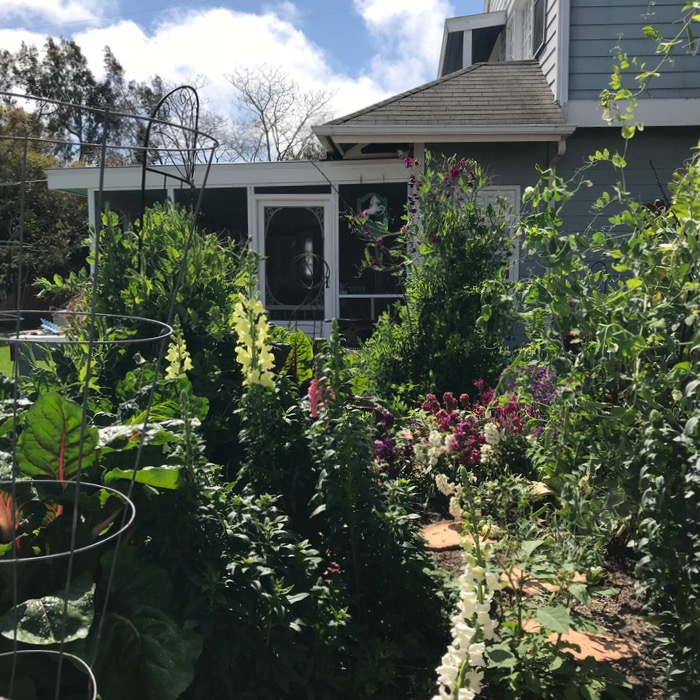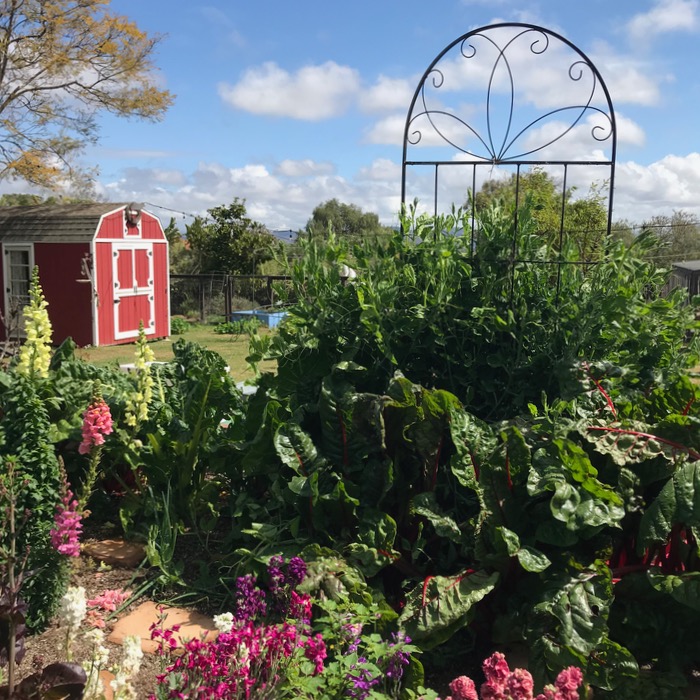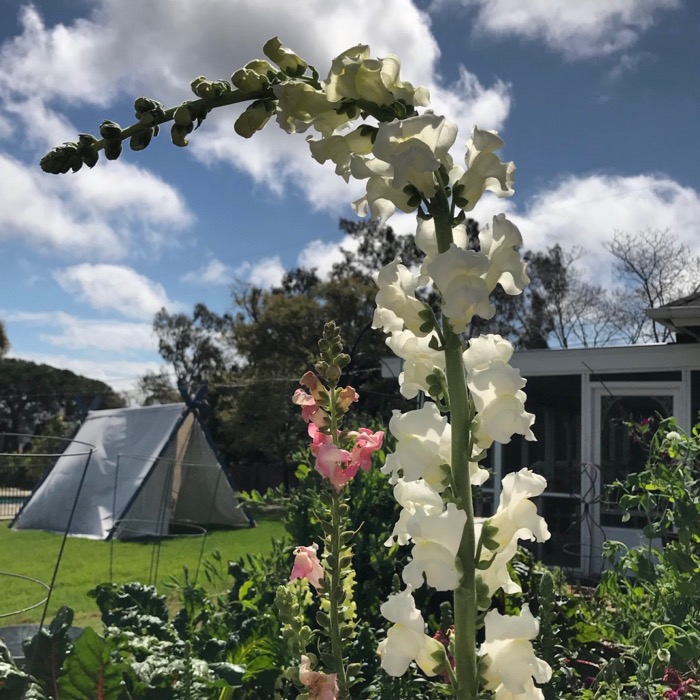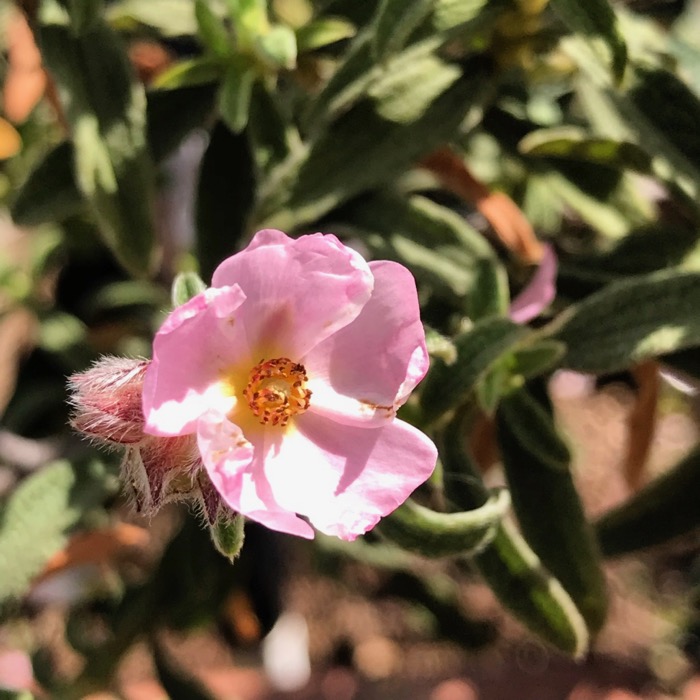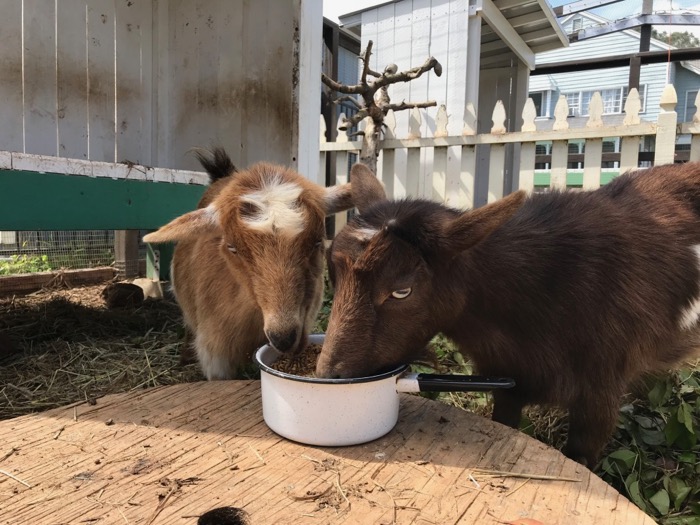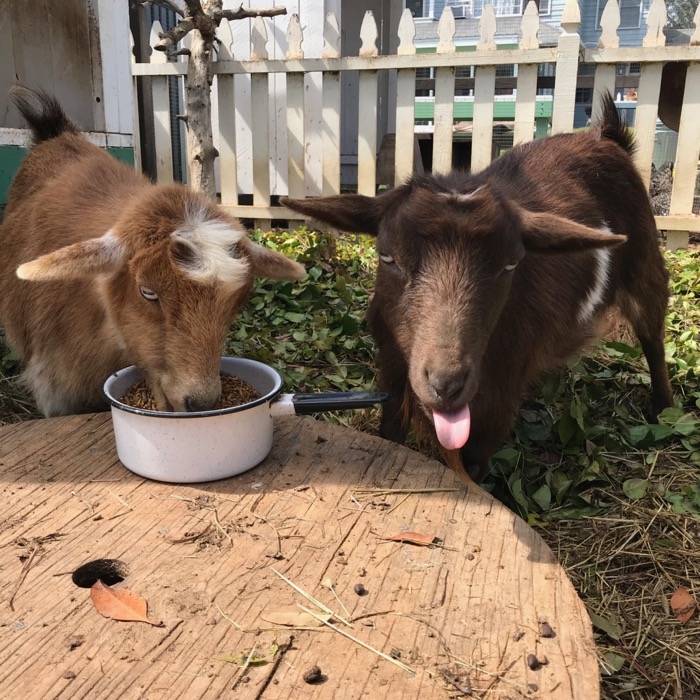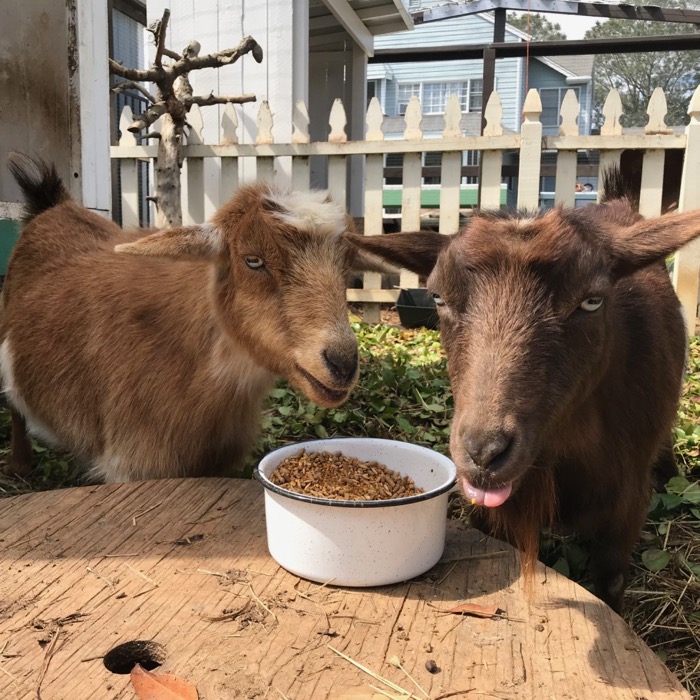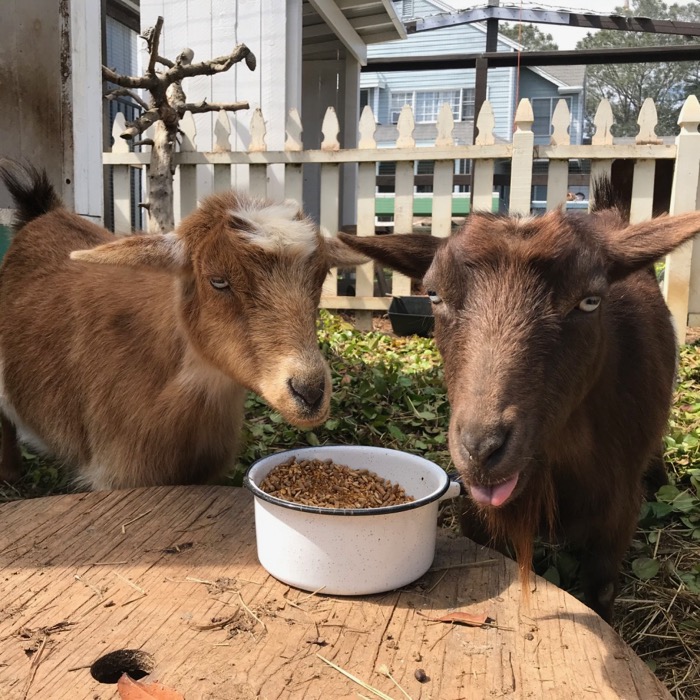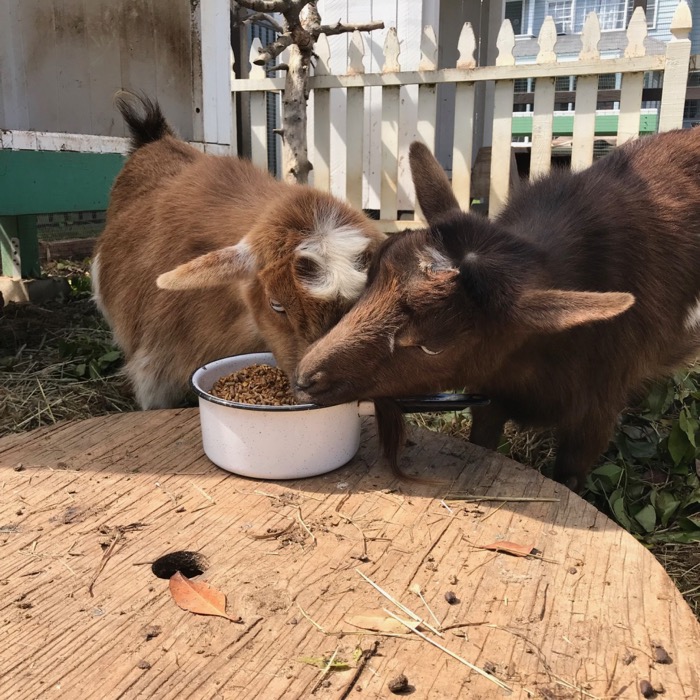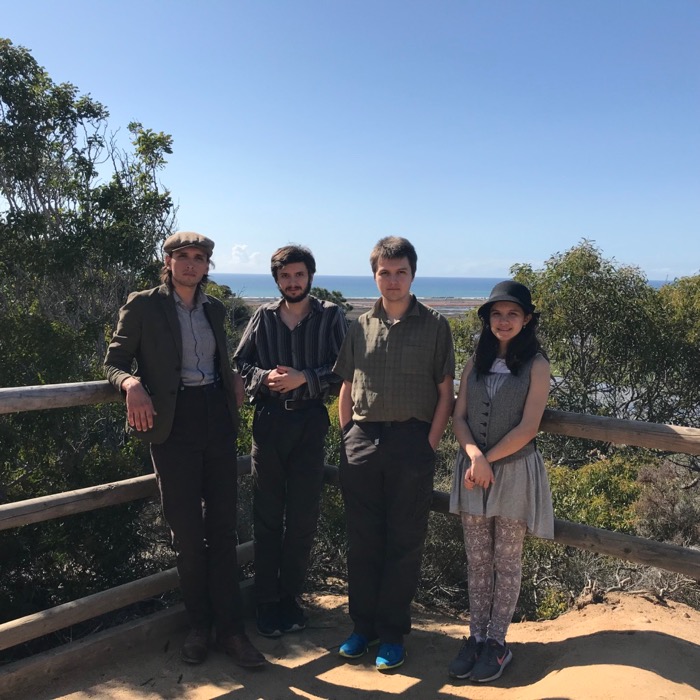 I love it when Geoff is home and we can hear our children laughing, which is mostly what happens when they are together. And then I imagine a picture of us, all together in our Bird House, laughing, and doing what we love, and this makes me happy, too.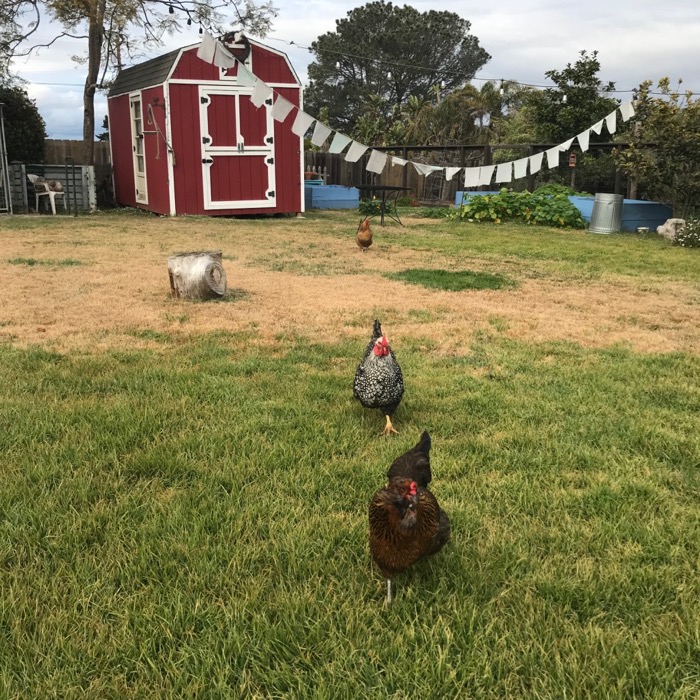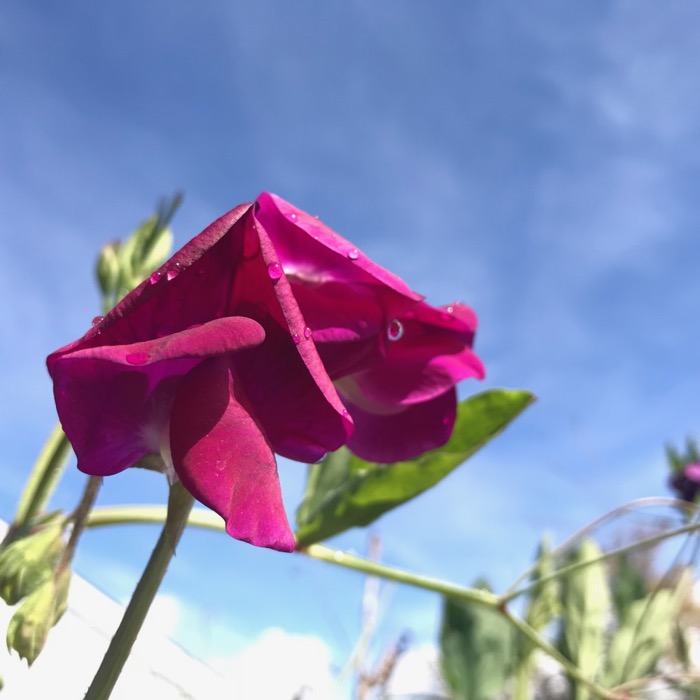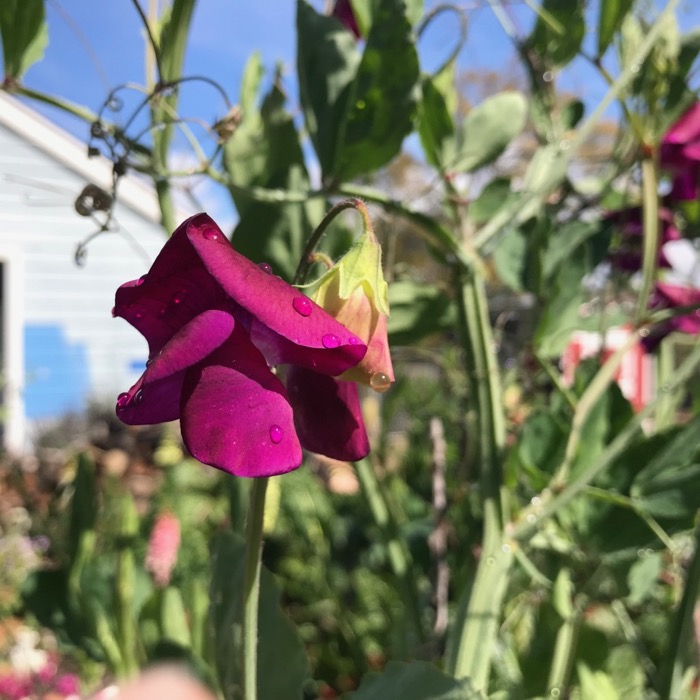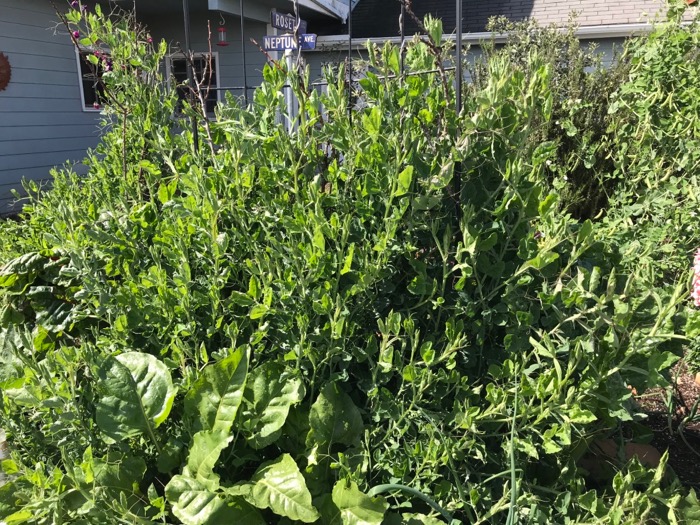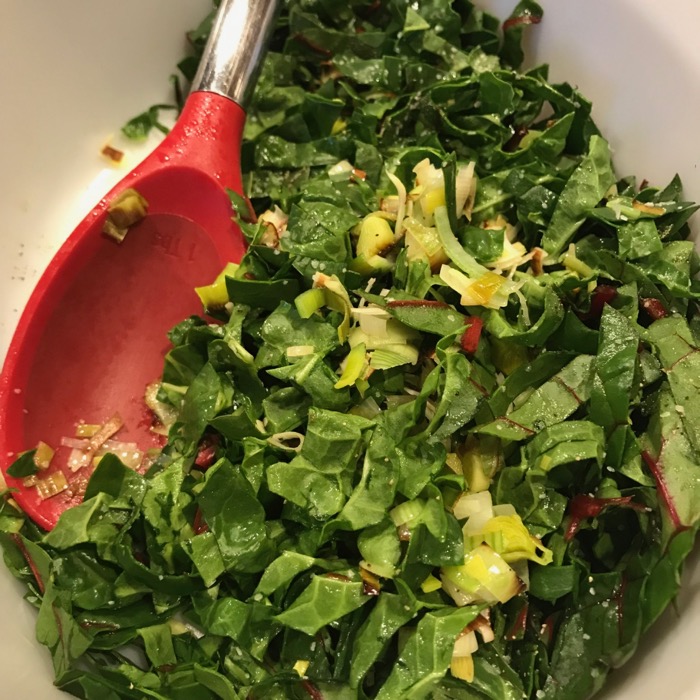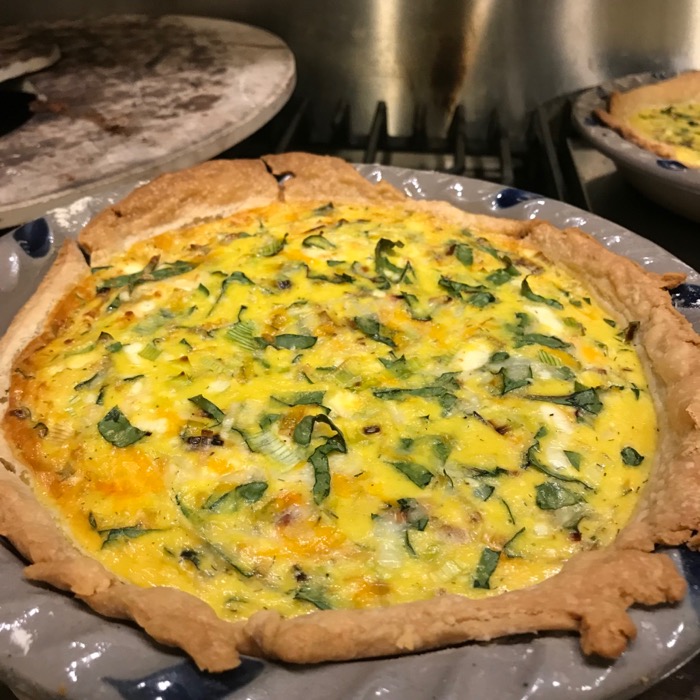 March 3~
The chicas, our herd of matronly hens, are laying like spry, young hens. It's surprising, given their ages... five and four years old. Lots of eggs, when there's also lots of chard in the garden, means
quiche!
I made four, with leeks and the chard, and my very rustic looking crust, which is the frozen one from Trader Joe's.
One view, above, is of my failure to
thin.
I can never bear to pull up tiny seedlings. It's for the good of the garden to give plants space, but alas... I am too greedy, too sympathetic to do what is right, and now the sweet peas are lush, plentiful and over-crowded, which I am pretty sure is the reason these are not flowering. I pretend to be satisfied having lovely green vines, but the truth is I so wish I had been a wise and dutiful gardener, and not so greedy.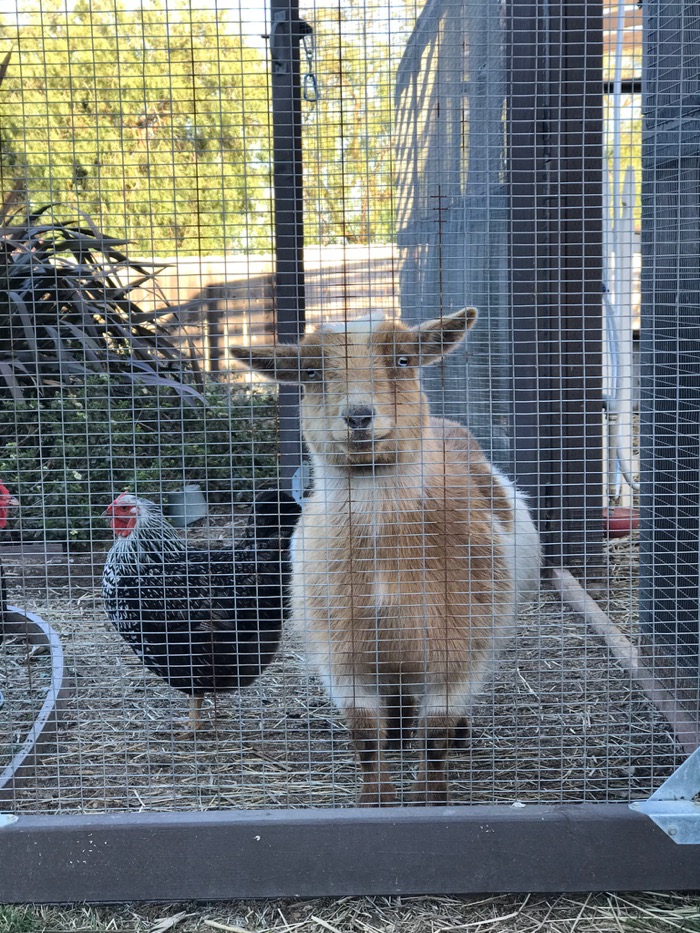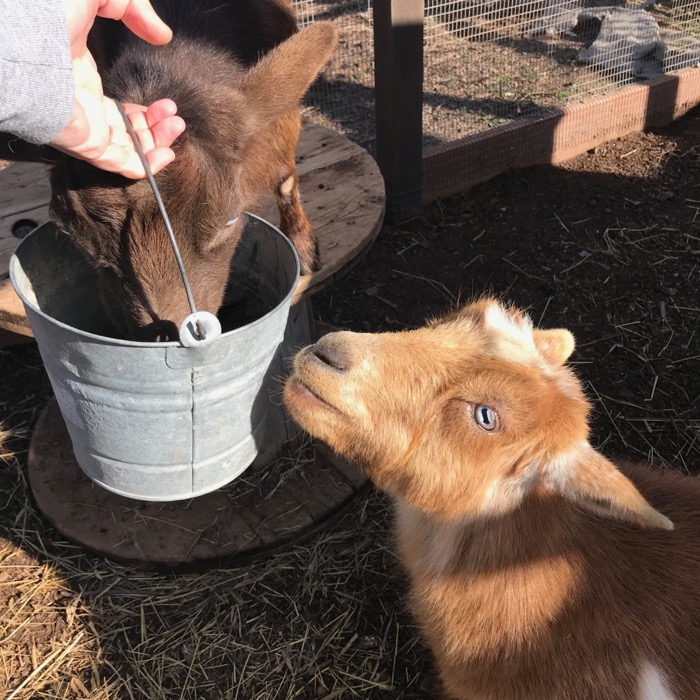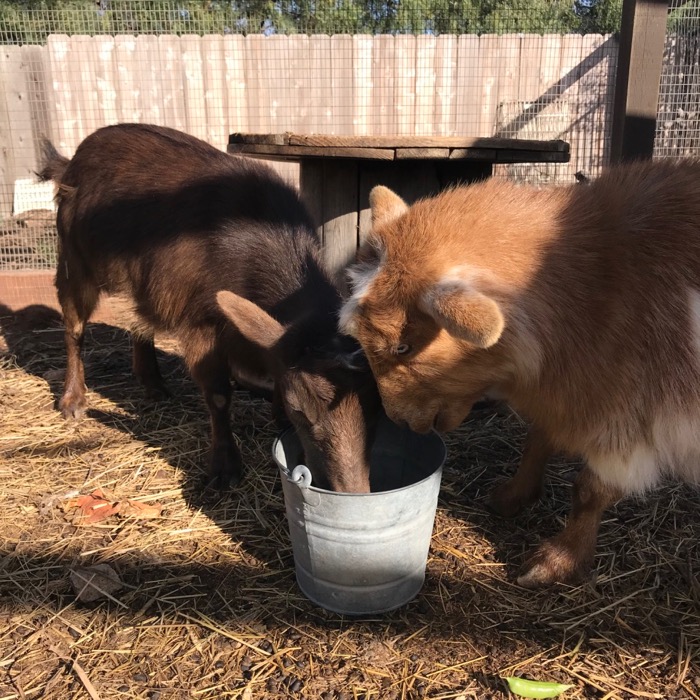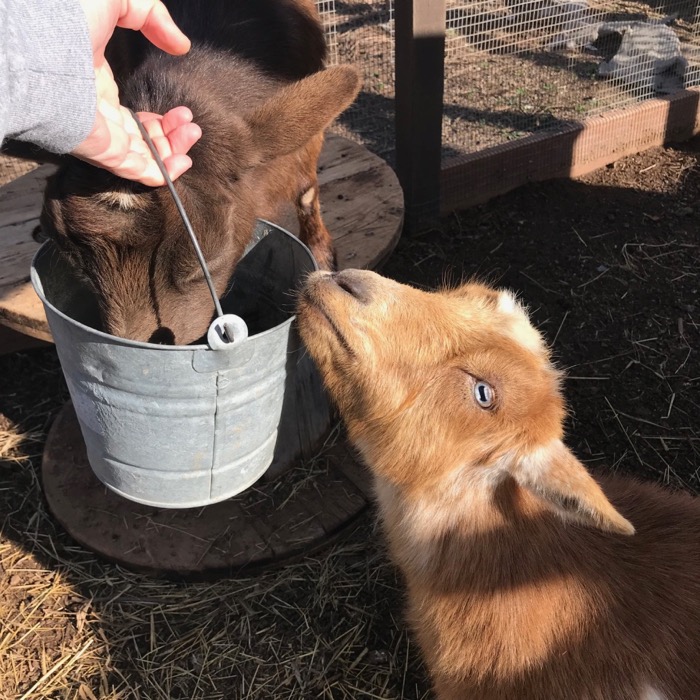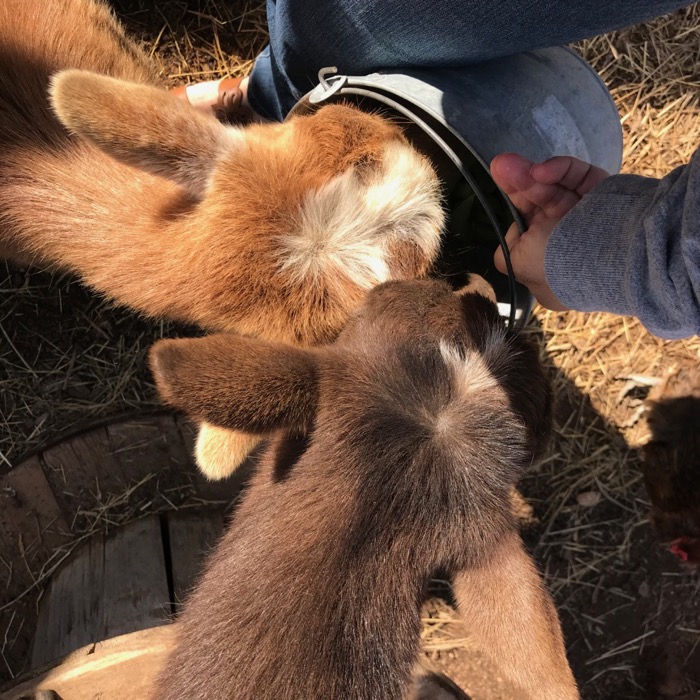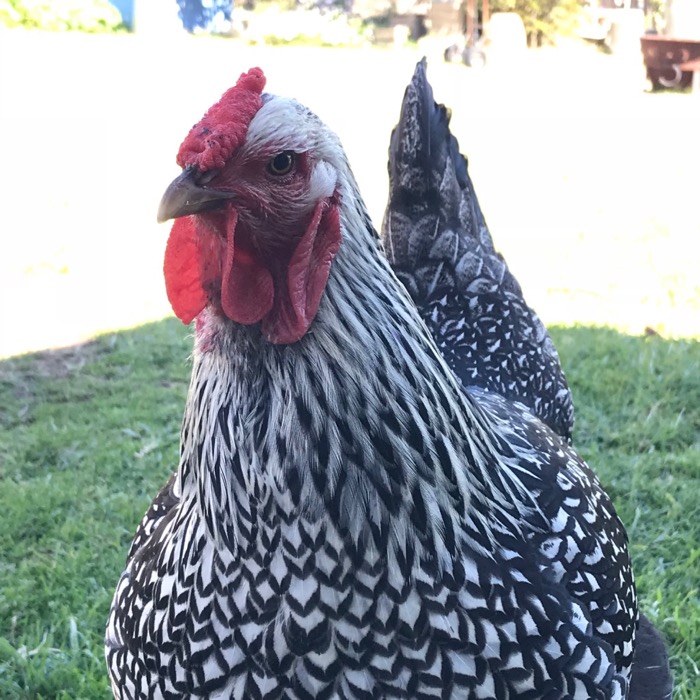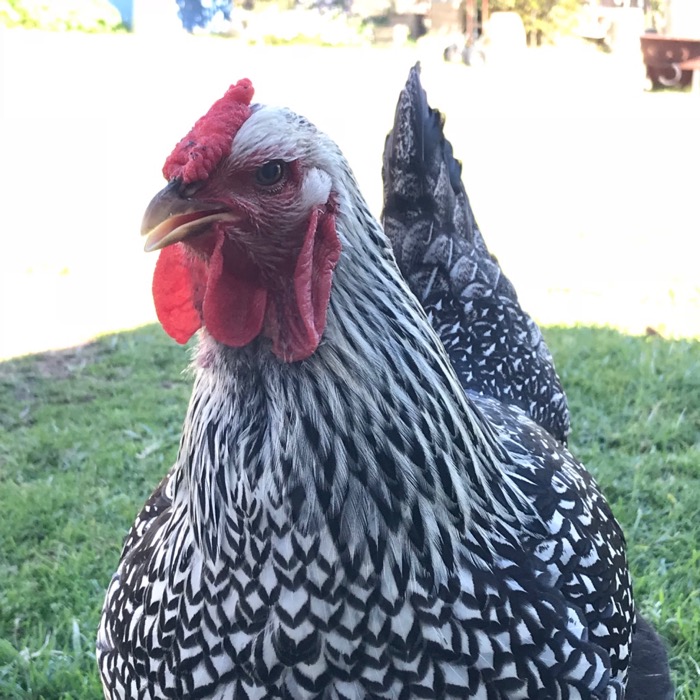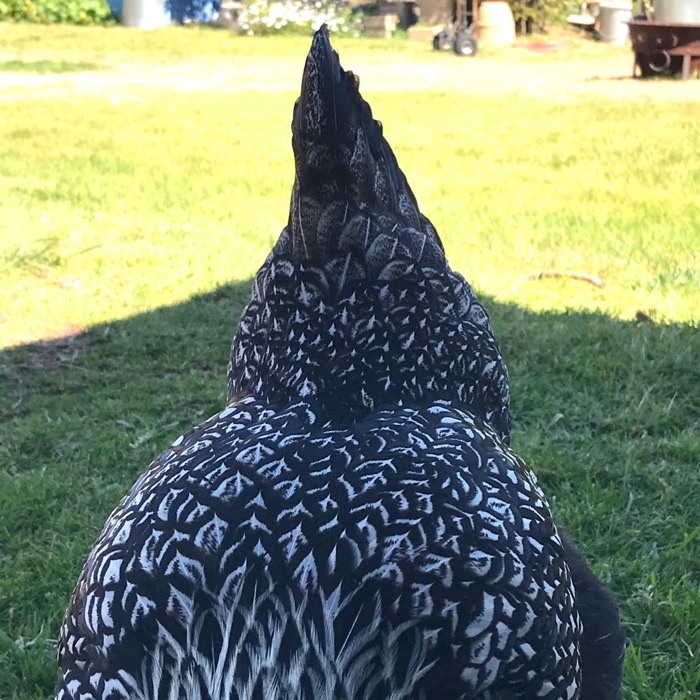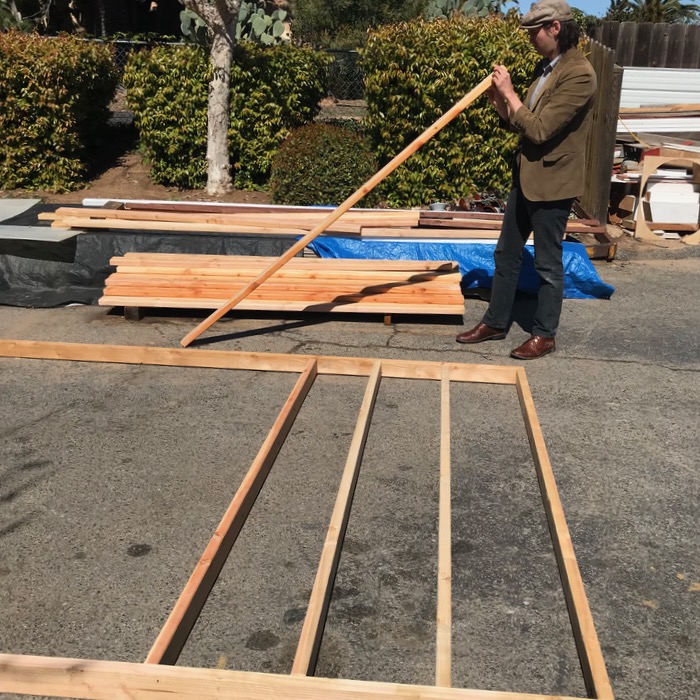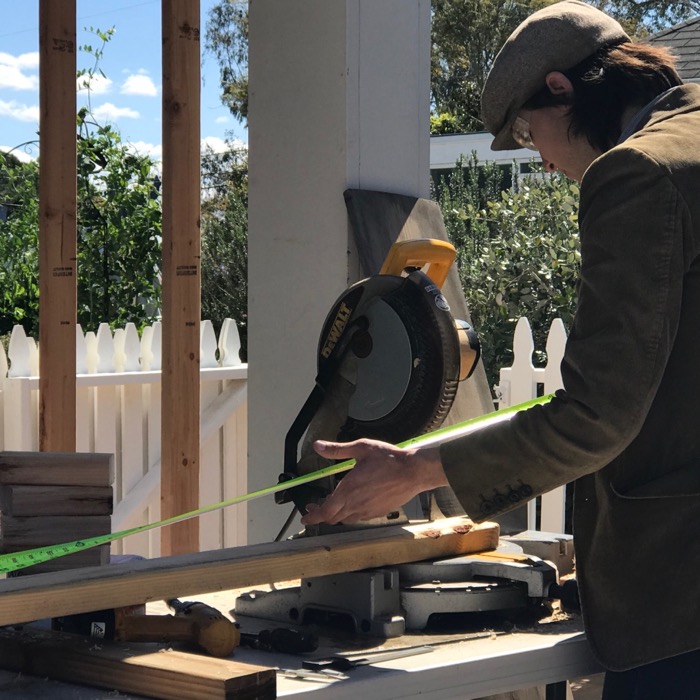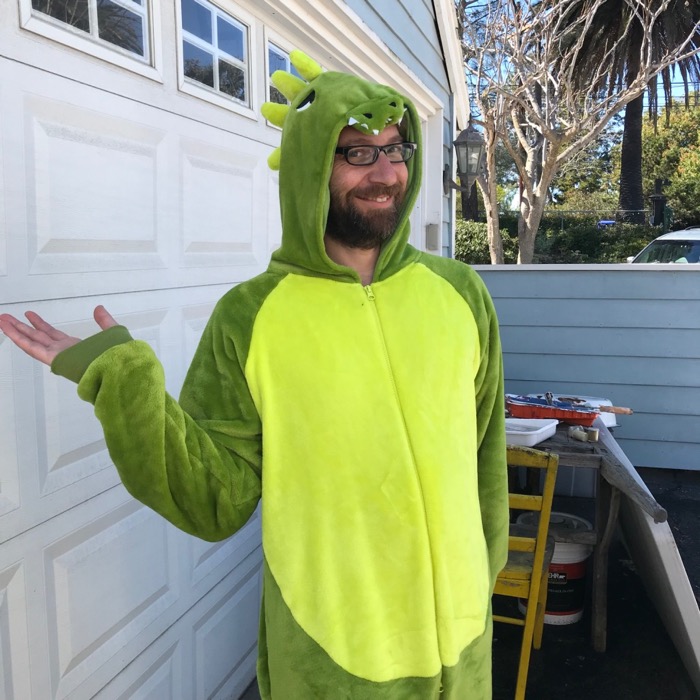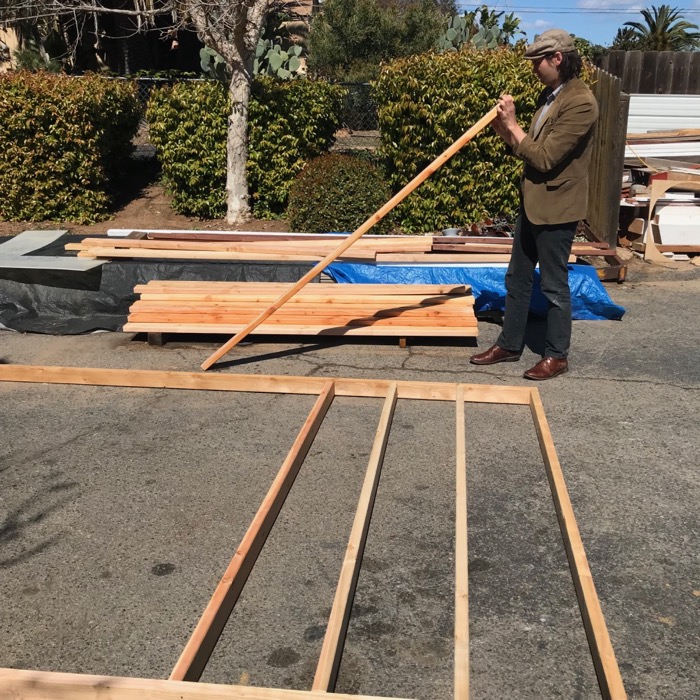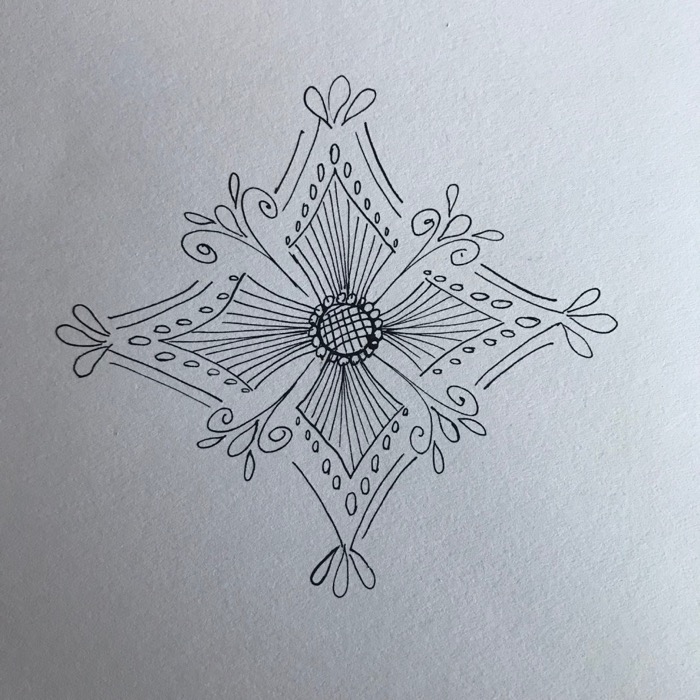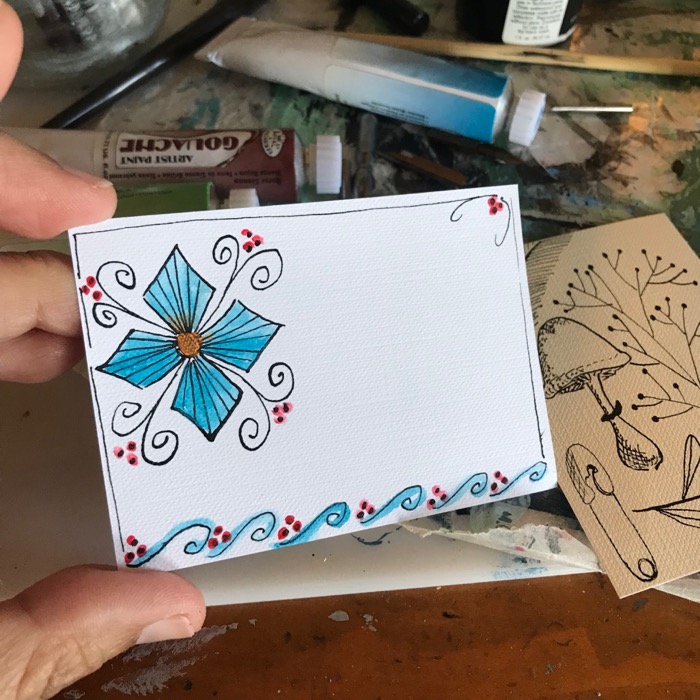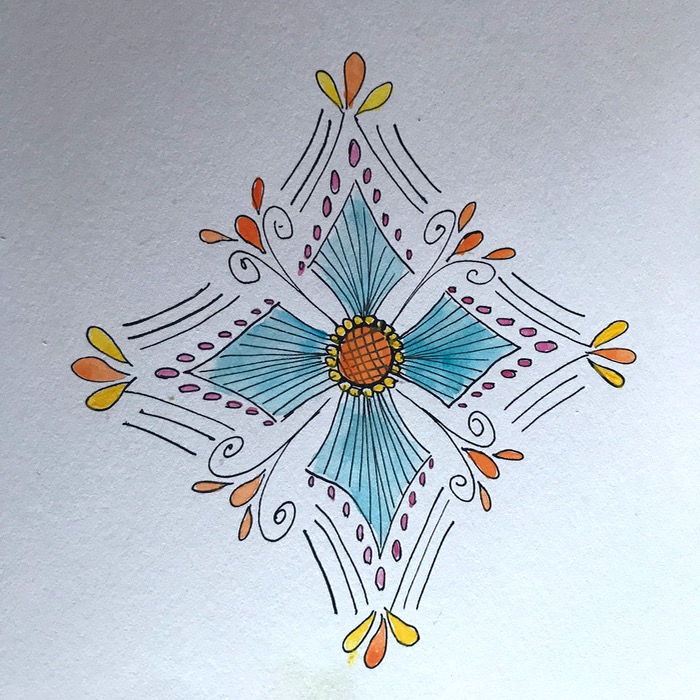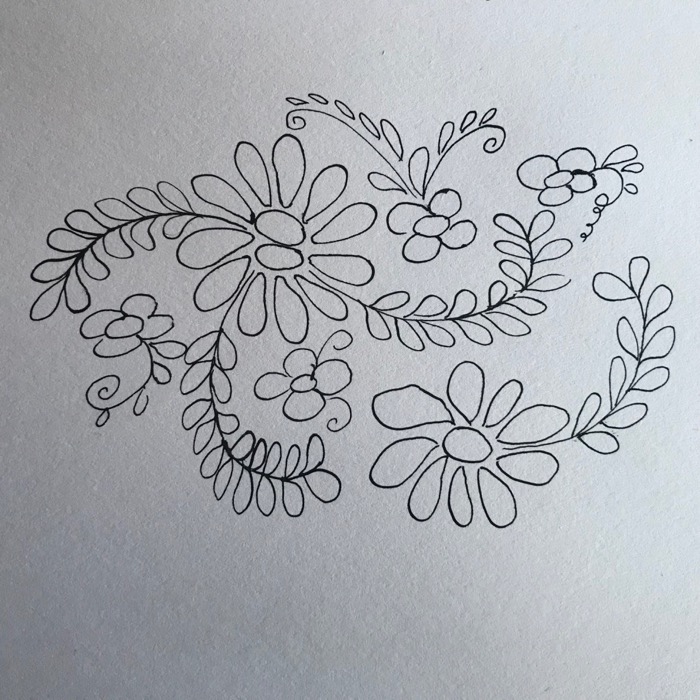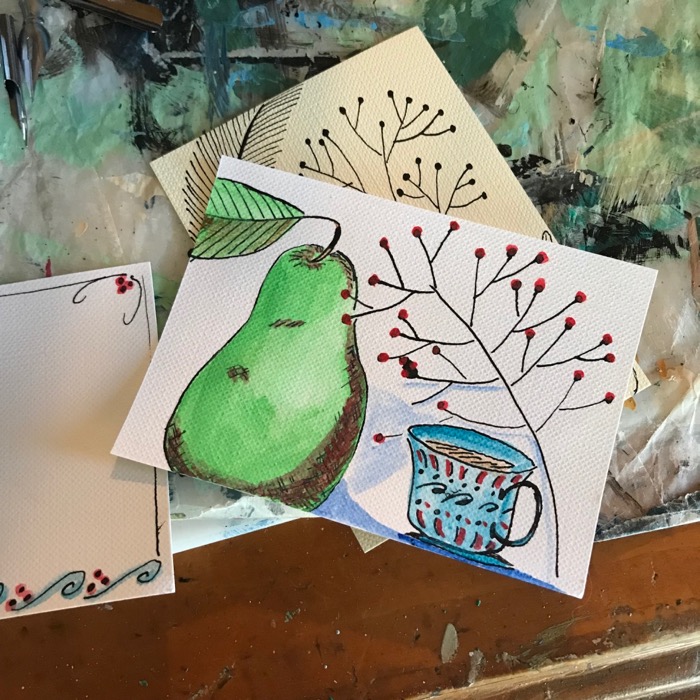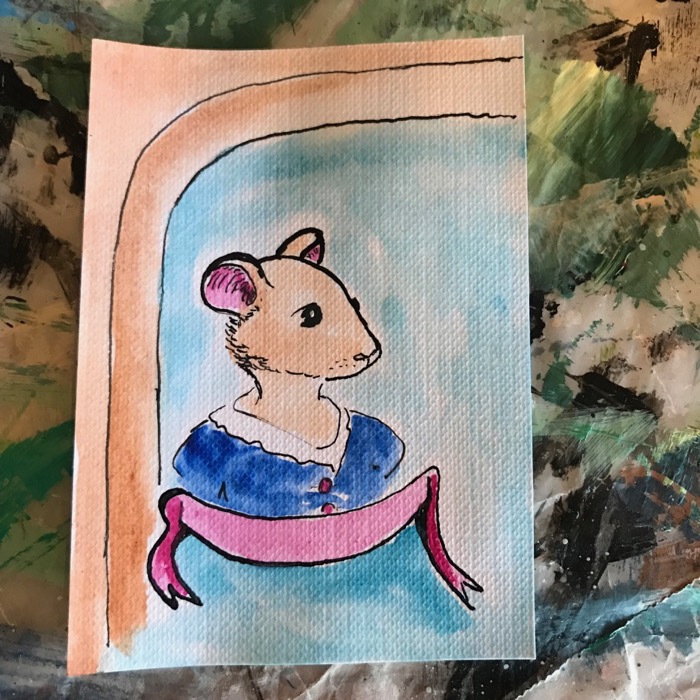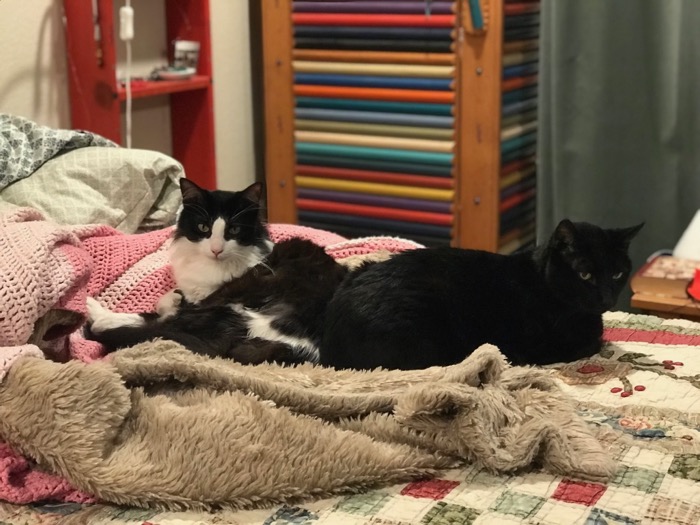 March 4~
I was trying to remember whether I've mentioned we are enclosing our carport...
I have.
While it's been
a project that goes in fits and starts,
in the last week, or so, we've made a lot of progress. And yes, technically, I am entitled to say "we." I've held boards, procured goggles, or said "good job," with genuine enthusiasm, all of which makes me a part of the crew. William has really put his heart into this project. Ever since
Geoff and William built our barn,
William has demonstrated sweet construction skills and industry... it makes me wish we could just keep adding little barns and forts and cottages all over the land! Sooner or later, everyone lends a hand, takes a shift. James has been here, Paul, Max, Alex, and Ido came by (dressed for Purim) and I think that counts, too.
I've been obsessing over India ink and gouache painting. I follow
#augustwren, the artist Jennifer Orkin Lewis,
on Instagram. She's shared some live videos on her page, and she demonstrates how she creates some of her art with dip pens and nibs, and India ink. She answers all of the viewer's questions, and her lessons have been so informative, so generous, I feel like I've found my very own art teacher. I dove in! I think what I am loving the most is how much it has relaxed me. I get so frustrated and disappointed with how far I feel from achieving what I wish I was accomplishing. Ironically, I decided to practice with the ink, to improve my confidence, and skills, to discipline myself to be consistent, precise. But! Instead, I have relaxed my expectations of what's "good," and let go of the outcome. The ink forces me to slow down, which is a good discipline and practice for me, but it's also liberated me from being too controlling. It's fun, almost meditative, and I cannot understand or explain why, but it makes me feel more forgiving and accepting of my results. And then something nice happens... here is my handy illustration:
Practice-->Mistakes-->Acceptance-->Practice-->Improvement-->Practice-->Mistakes-->Acceptance-->Improvement
It's occurring to me that the more I accept the flaws and blobs, the smudges, and things that don't turn out as I wish, the more I enjoy the process, and continue to practice, and gradually, I figure things out, feel more confident.
Oh, goofy me. I think it's so hilarious when I am ruminating on some deep thoughts, then write it down, and it stares back at me, not as a profound insight or discovery, but as a simple truth. lol.
Woman Discovers Practice Improves Her Results.
And Acceptance Makes Her Journey More Pleasant.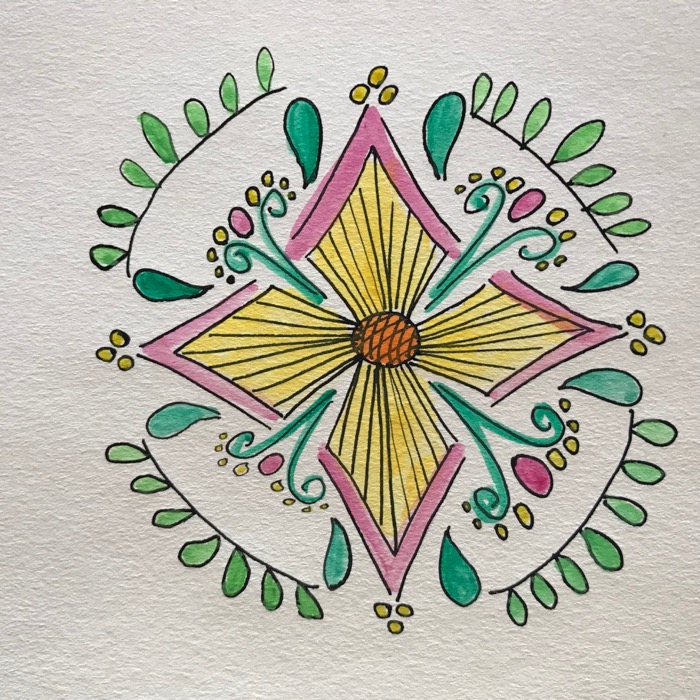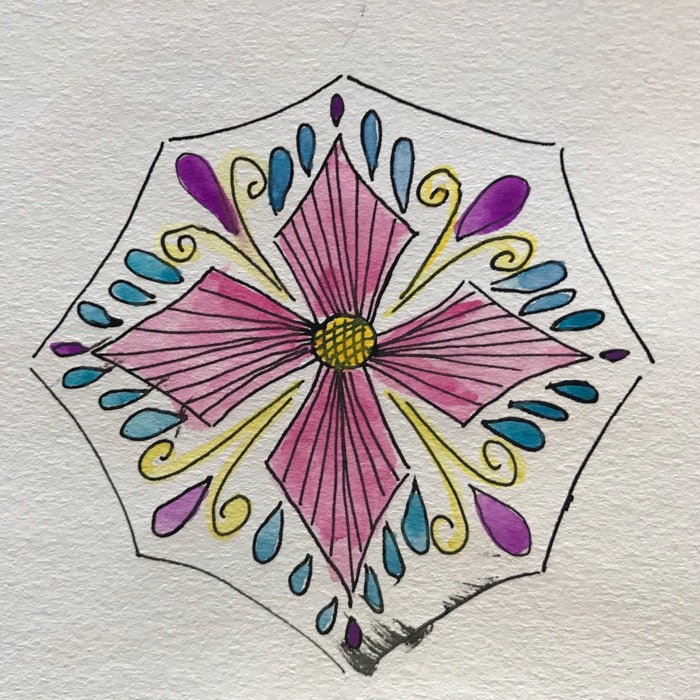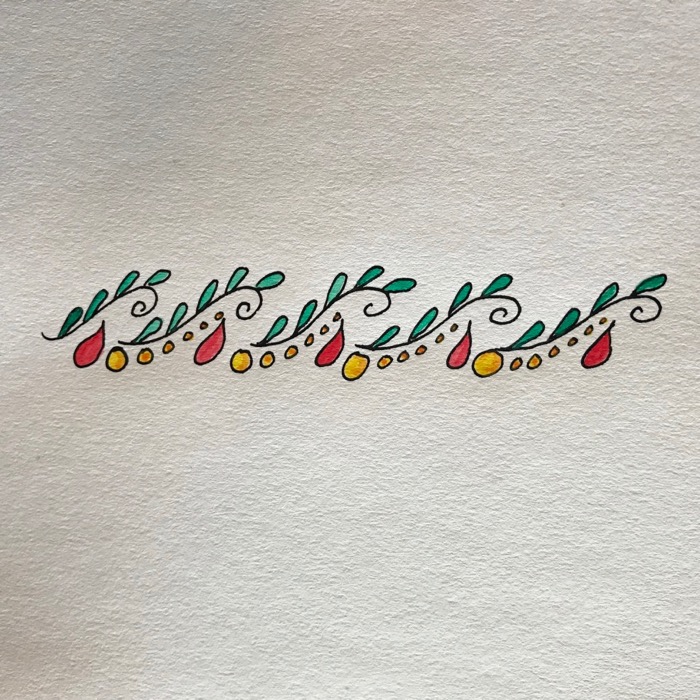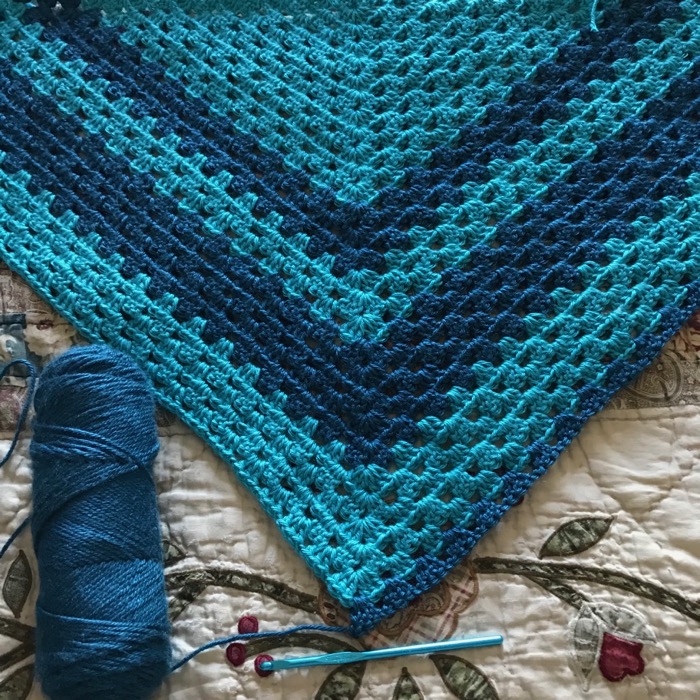 March 5~
I have been practicing, a lot. First, India ink, then gouache paint. I wish you could come over and play with me. If not drawing and painting, then crocheting.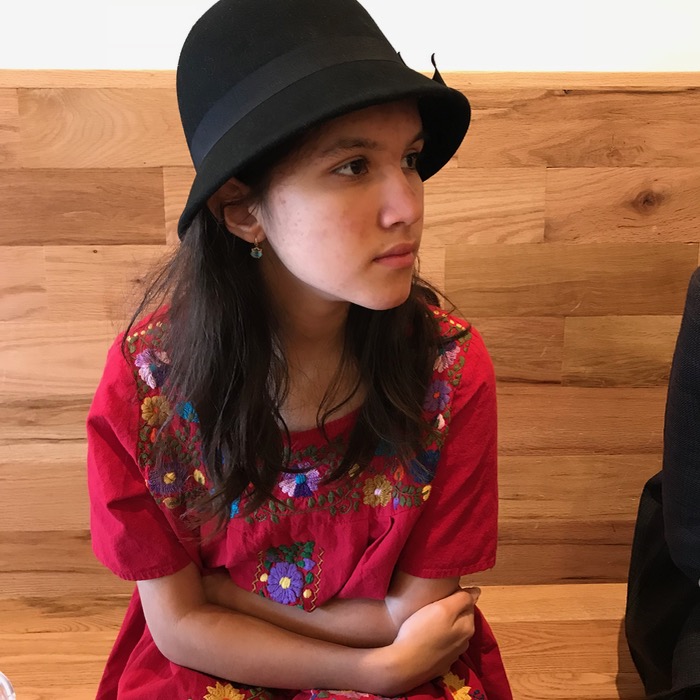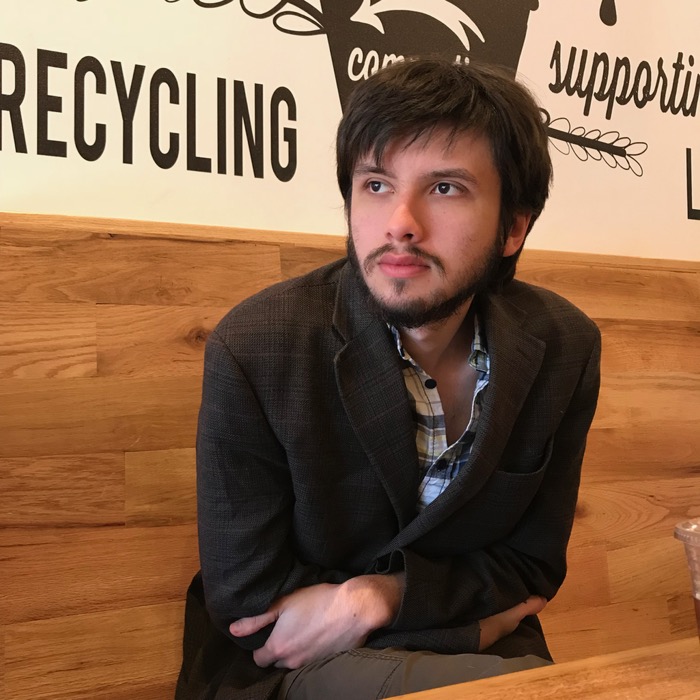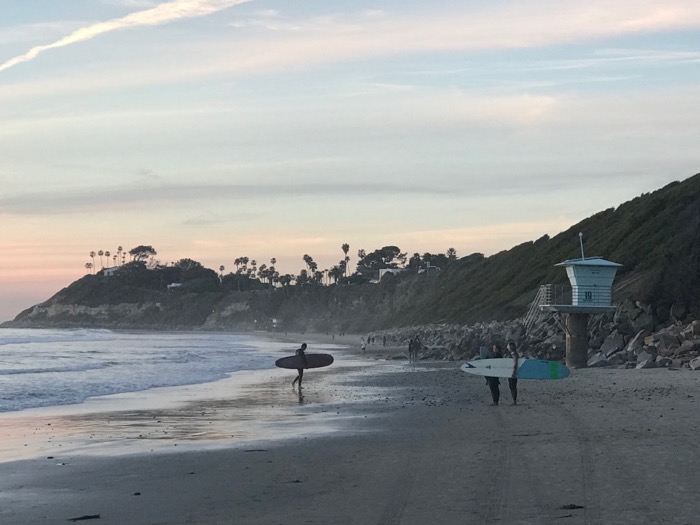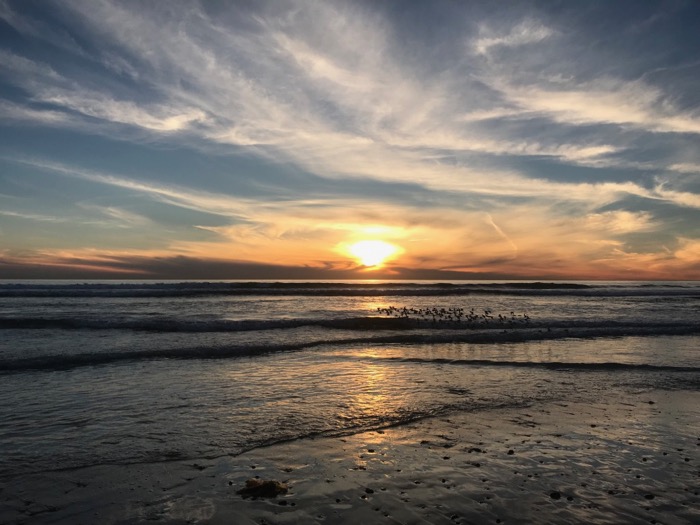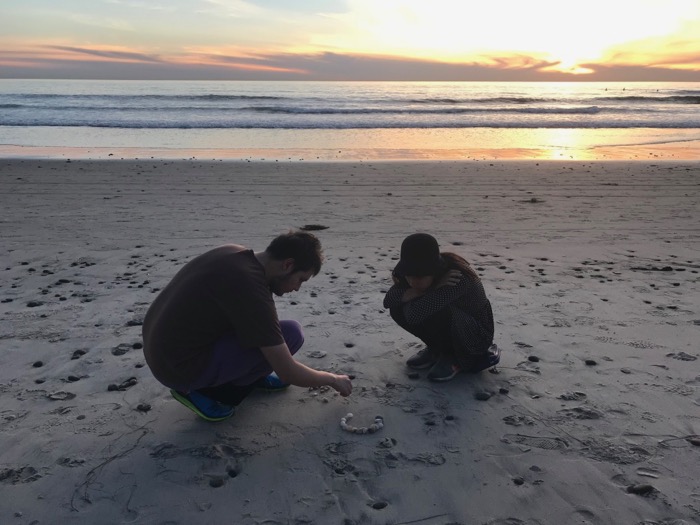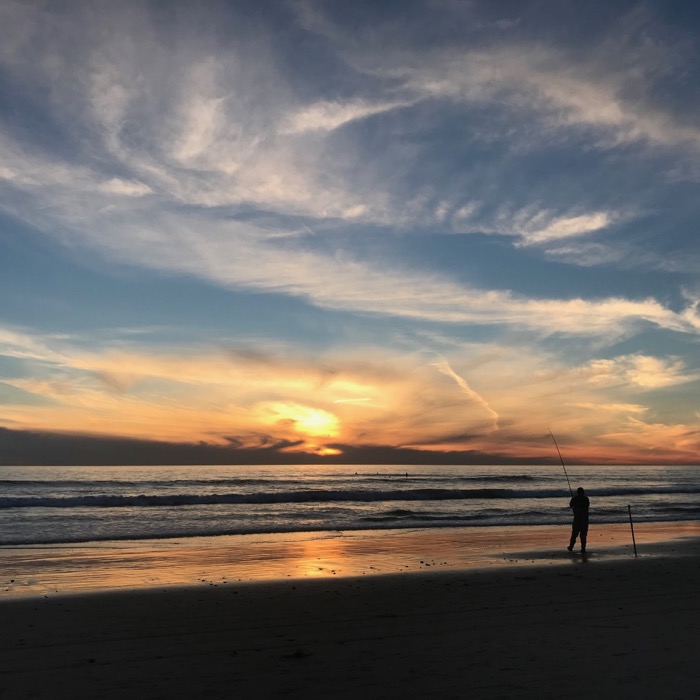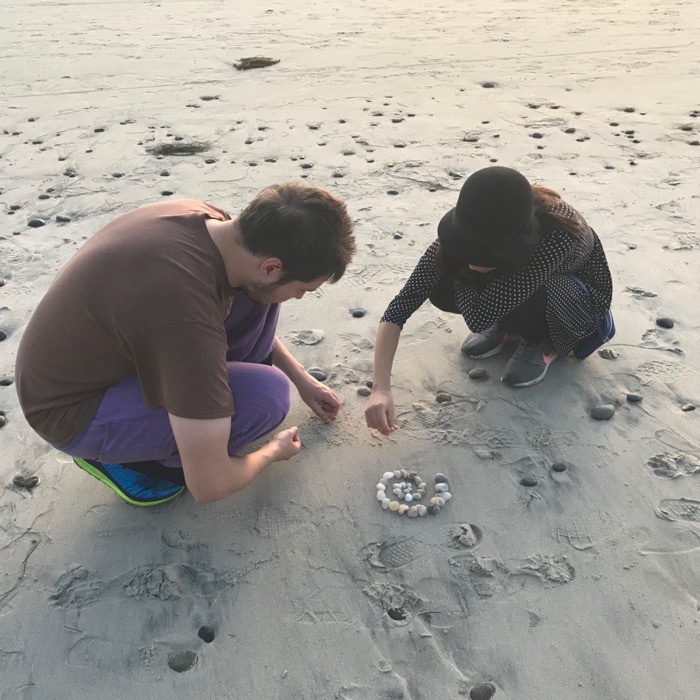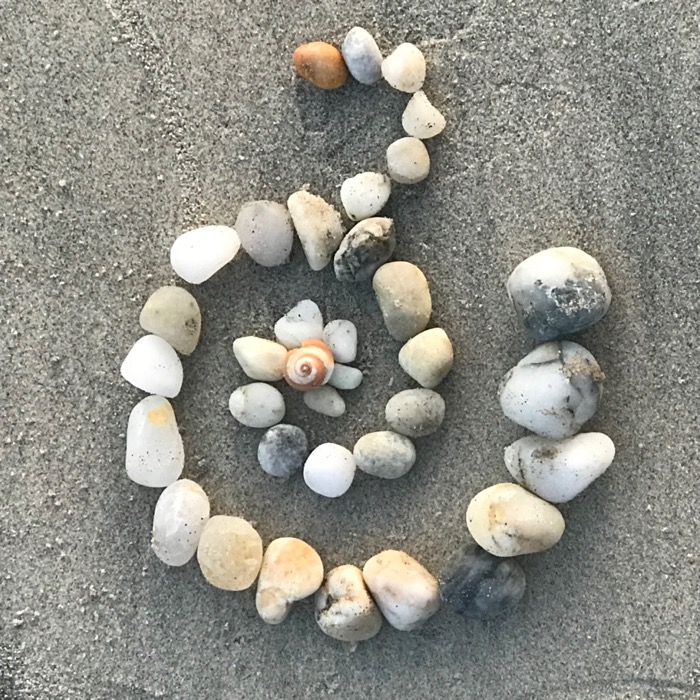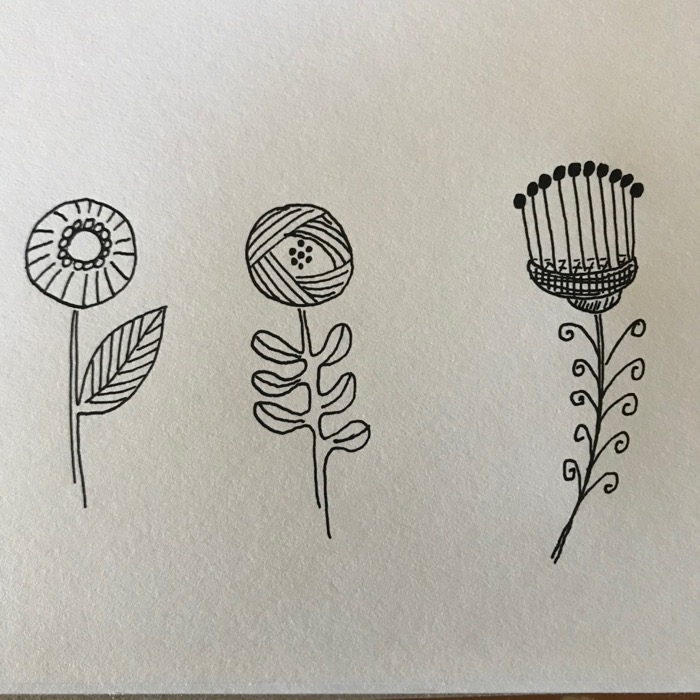 March 6~
Another good
practice?
Leaving the house... going out to see the sunset, play with beach stones, walking through town, or up and down the beach. We've been enjoying regular outings, and I think those are improving results, and making our journey more pleasant.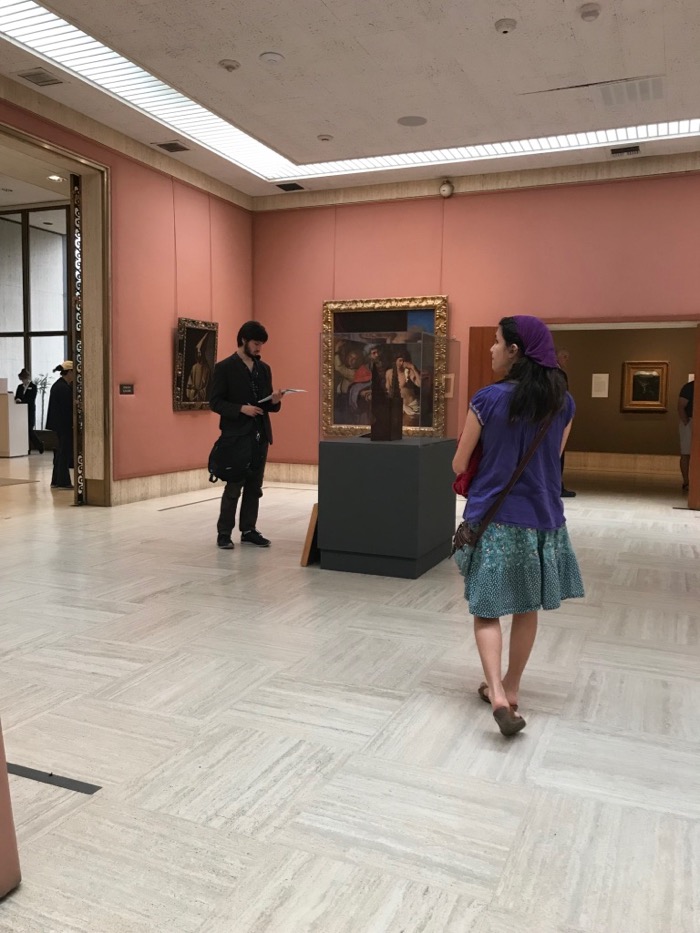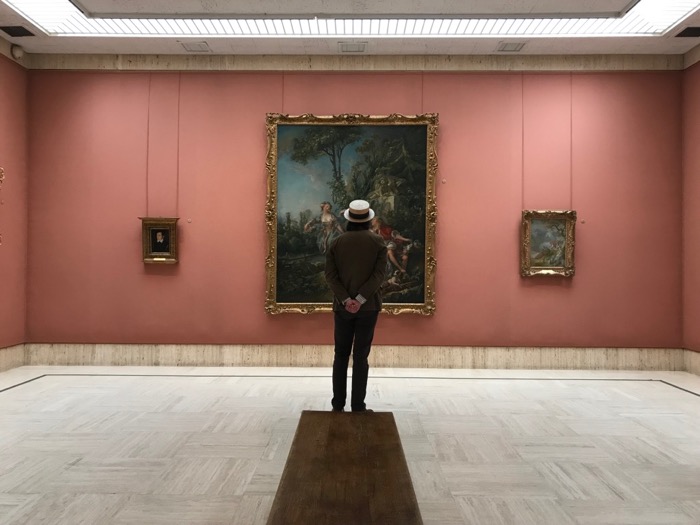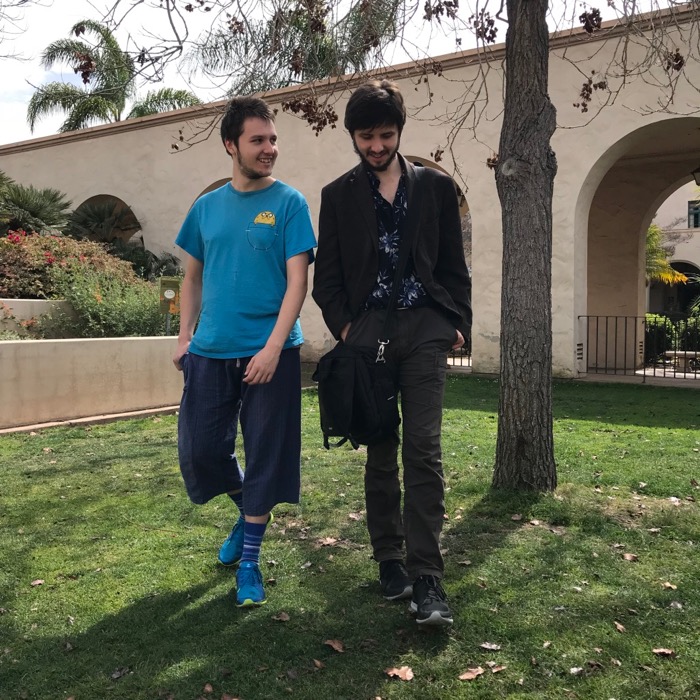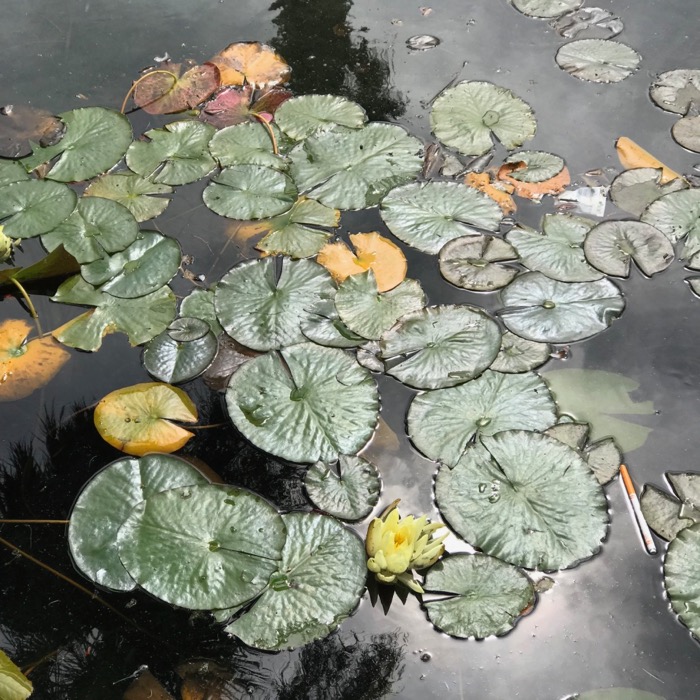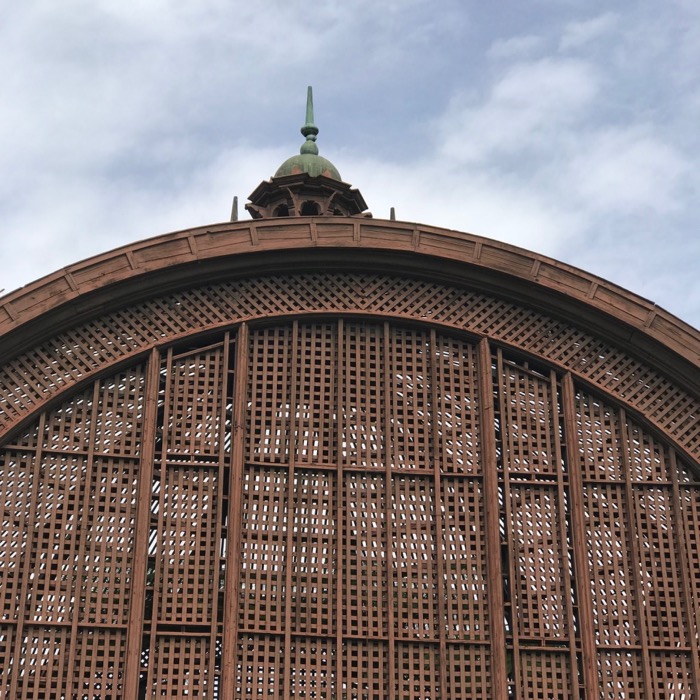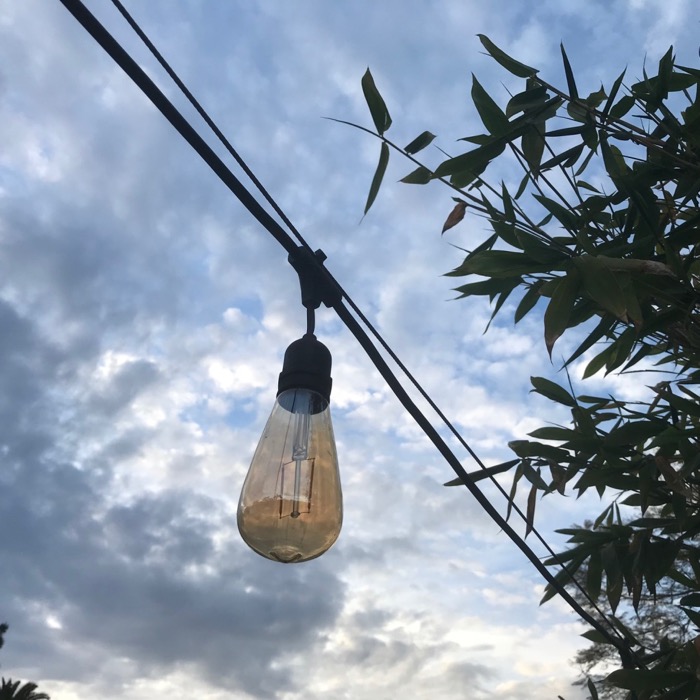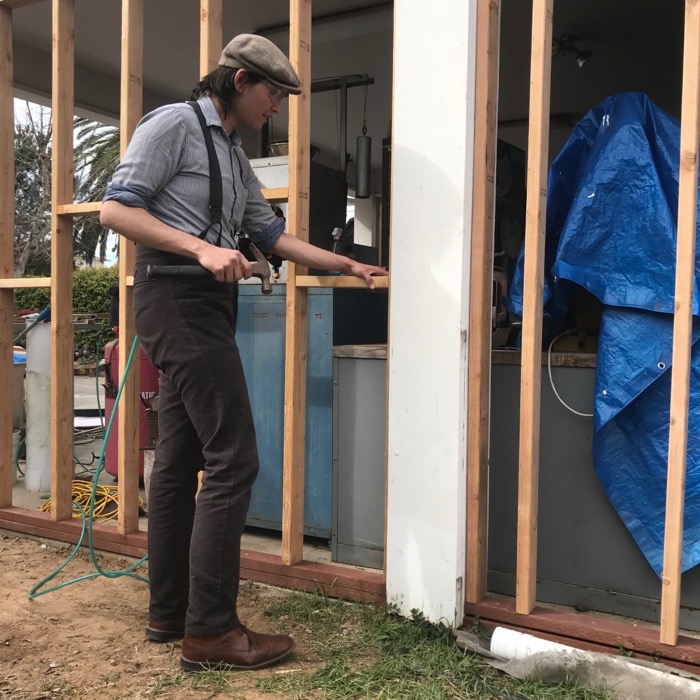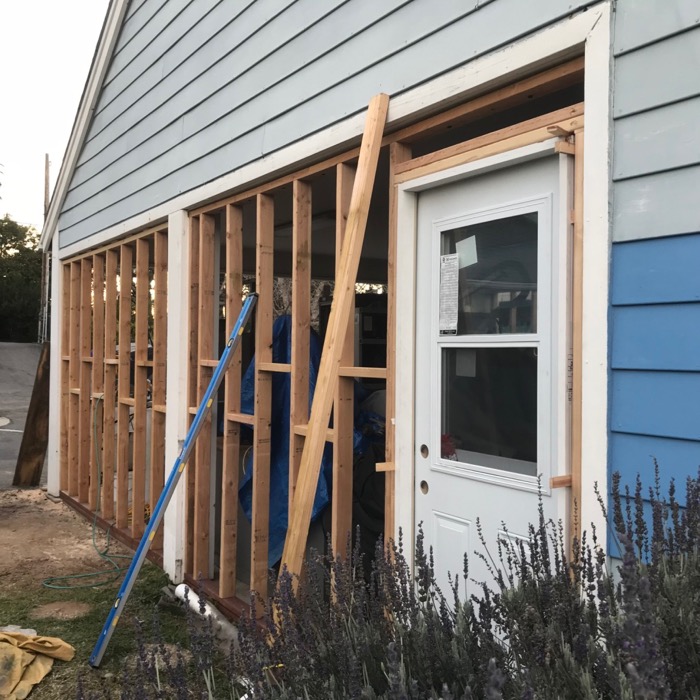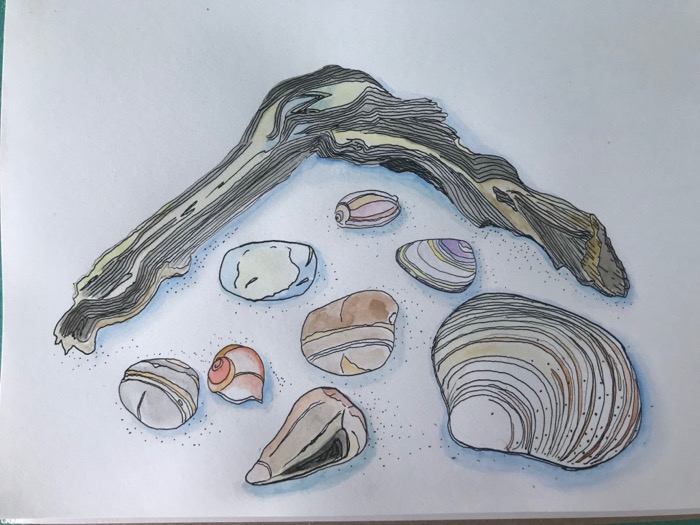 March 9~
Max's art orientation class made an assignment of
visiting the Timken Museum,
and we made a morning of it. It's not only a beautiful museum, with a very nice collection of fine art, but it's also free. After Max finished his observations, we walked around the park, before getting Max back to campus, and his next class.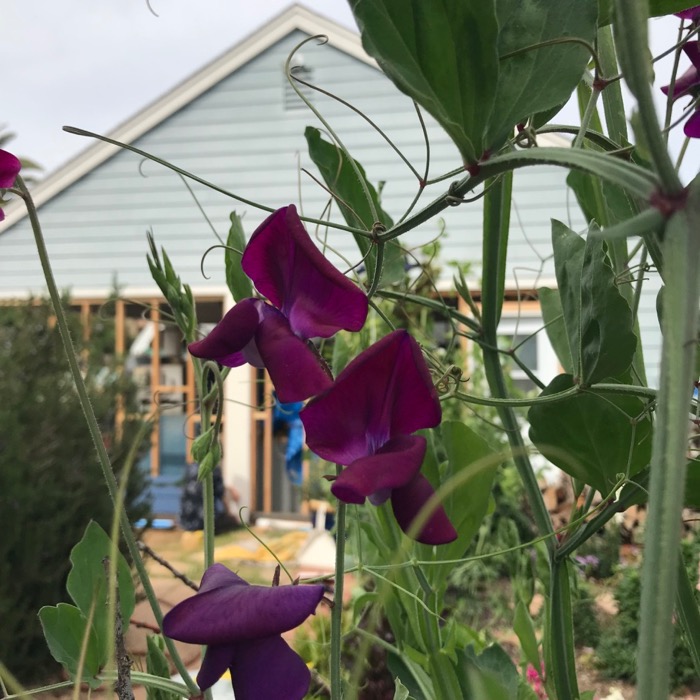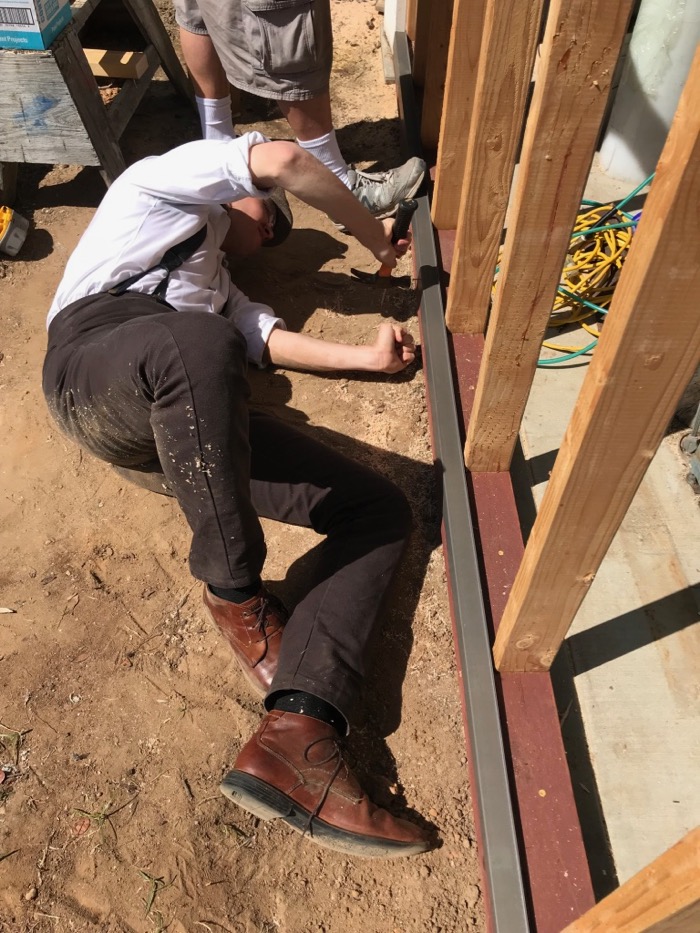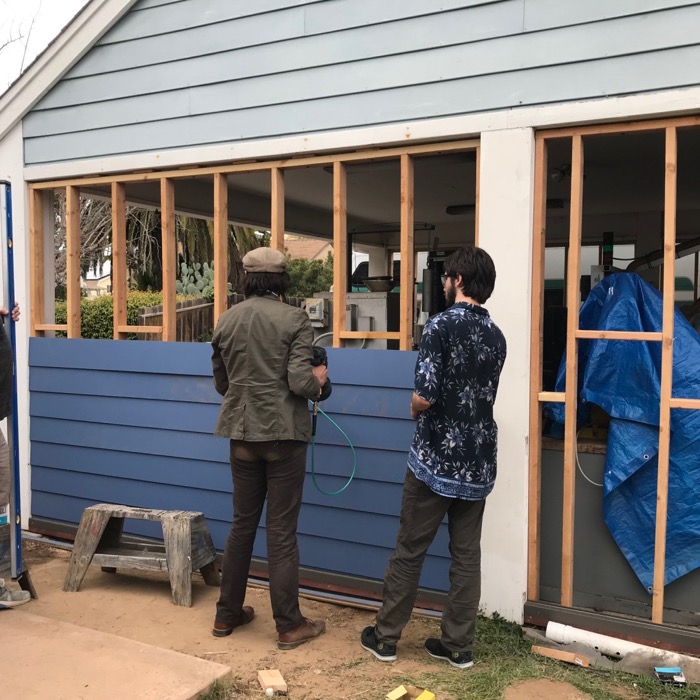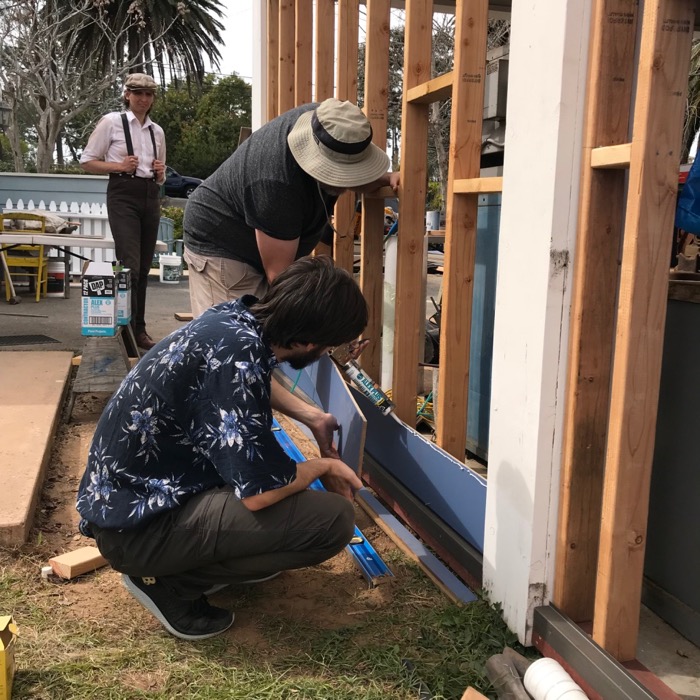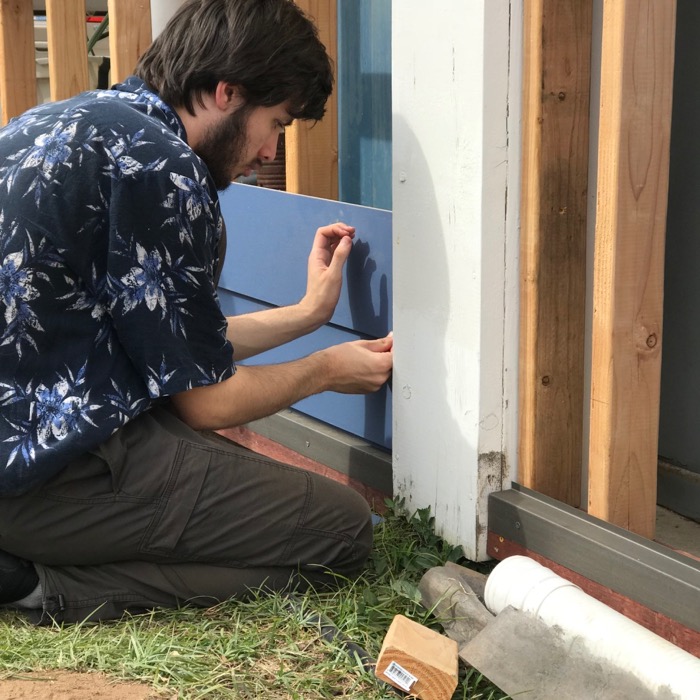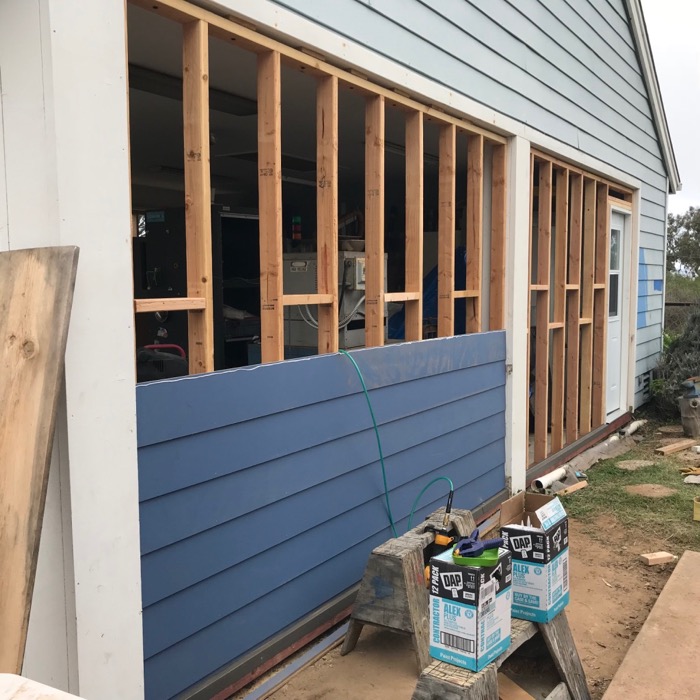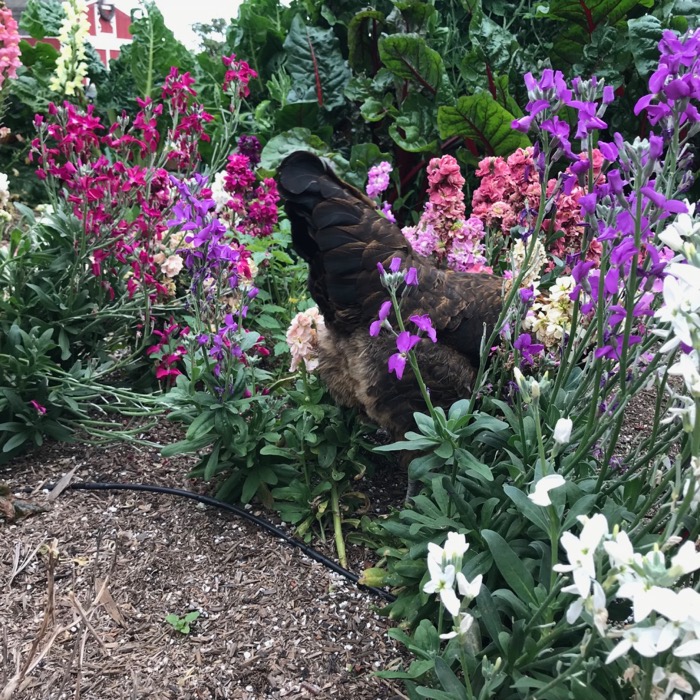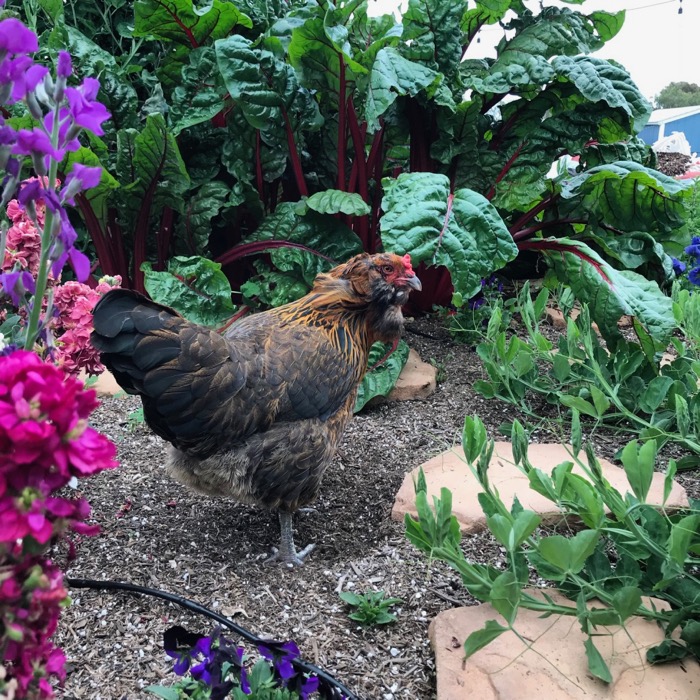 March 9~
Such a long post.
All sorts of views, and some news.
Maybe this is a good practice, too... choosing happy moments, picking the best views that capture events in our week, then gathering them here, in a post, and reflecting on highlights. It's not
everything
that we have going on. It's certainly not the messes, the let downs, the grotty bits that would embarrass me, that make me feel far-off from what what I wish I were accomplishing, but there's something quite comforting, and encouraging in seeing the good, emphasizing the pretty parts. Sometimes we make smudges and blobs, but if we quit when things go wrong, then we'll miss the sunsets, and blossoms, the chickens running across the lawn, and children growing, the masterpieces.
More deep thoughts and other musings, to remind myself.
Practice-->Mistakes-->Acceptance-->Practice-->Improvement-->Practice-->Mistakes-->Acceptance-->Improvement
Keep moving forward.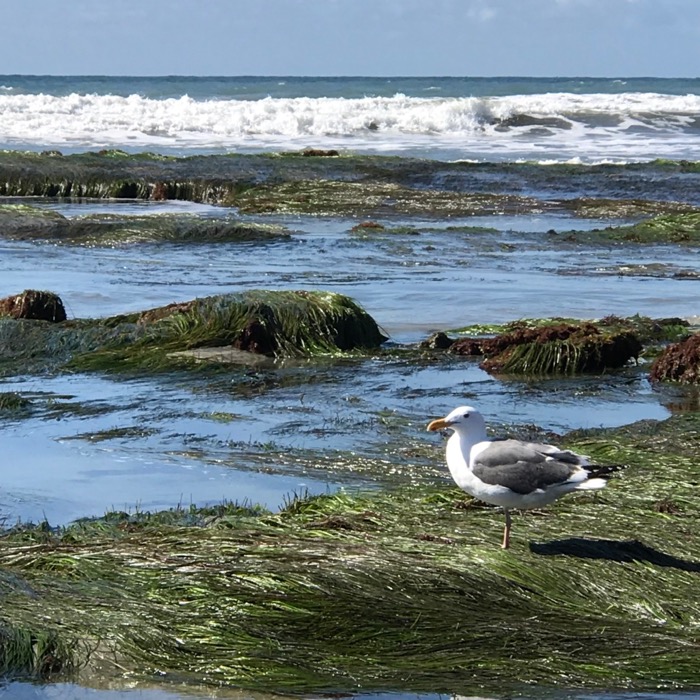 It's nice here... it really is. Not just here, at home, but in our neighborhood, across town, in the city, along the coast, points east,
all over.
Most days, when I am out driving my errands, I find myself shaken, in a happy, thankful way, and I
see
the views, the charm, the grandeur, or the opportunities of these places we frequent, know, discover. I love coming home, and turning onto our street, that pause when I feel it again...
it's nice here.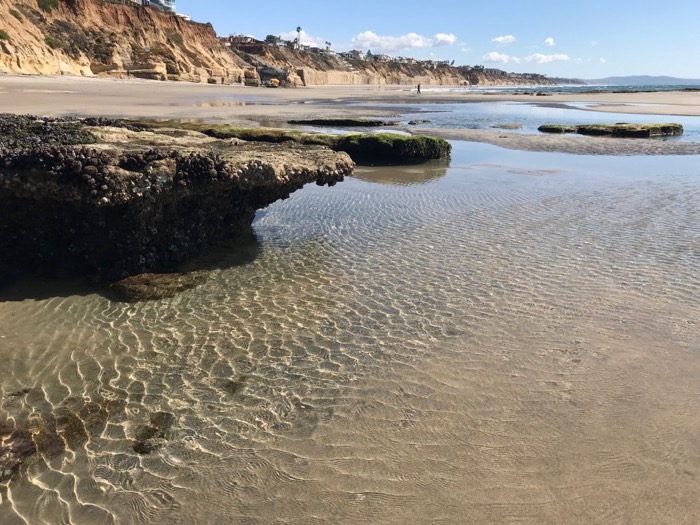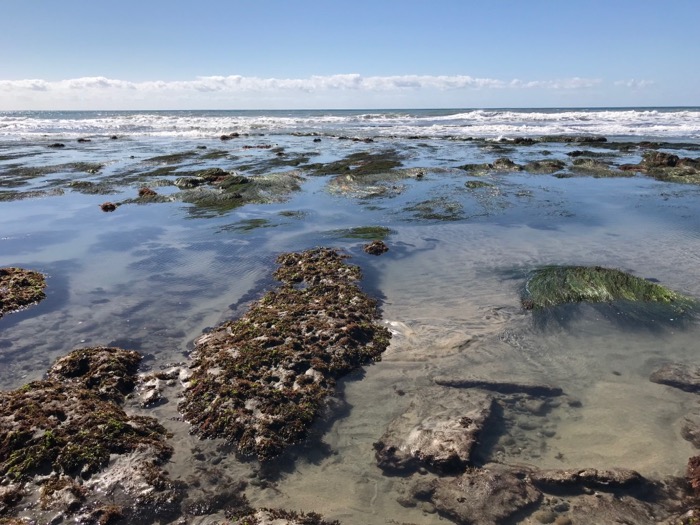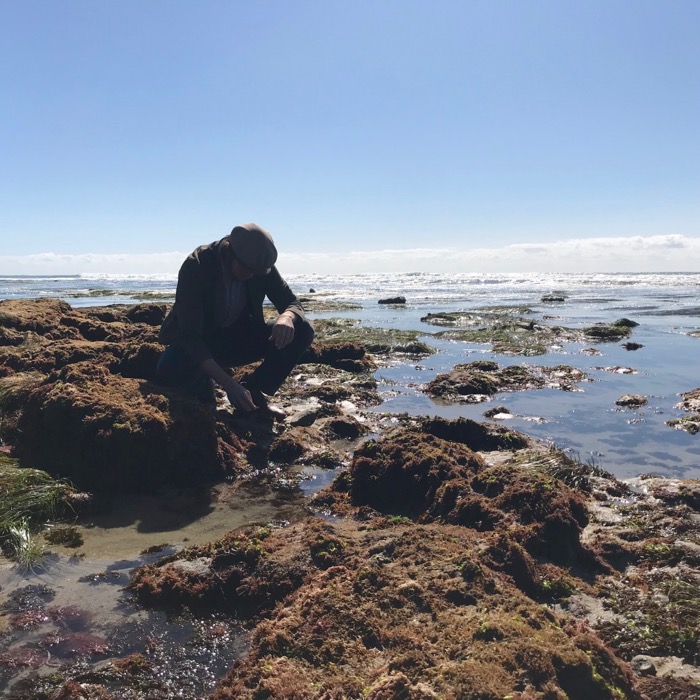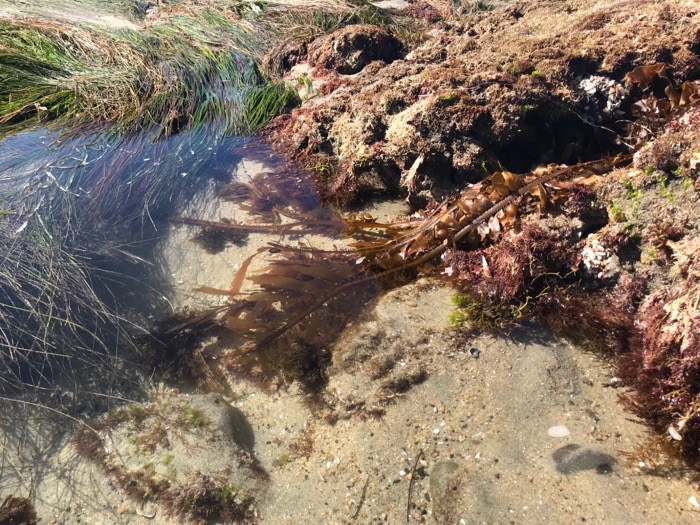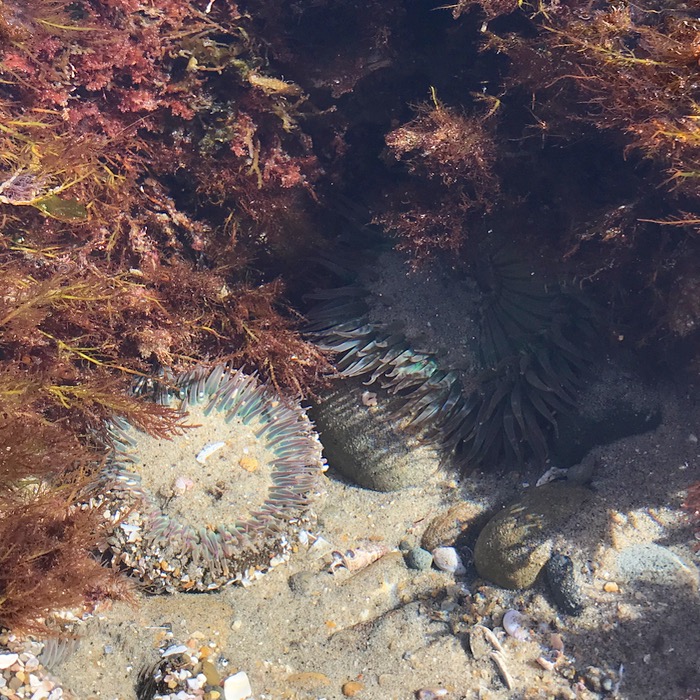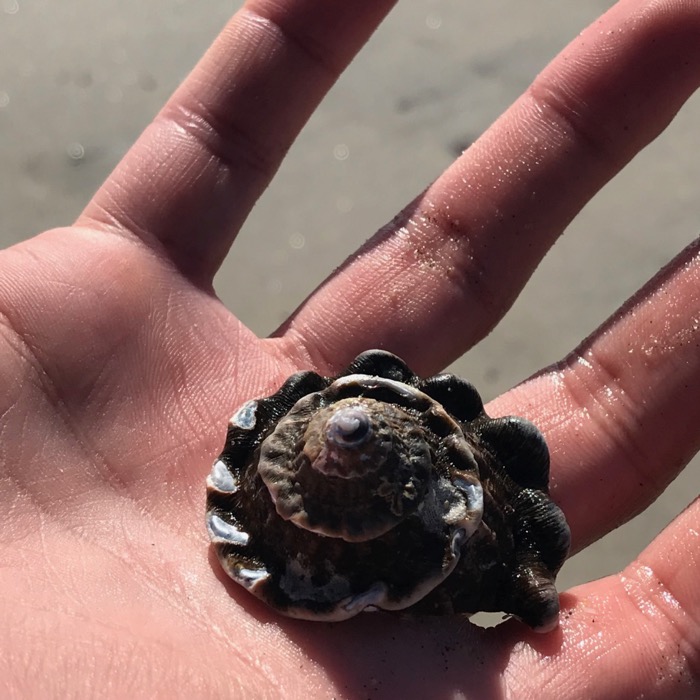 Low tide, and all the pleasures of a wide open beach, pools to explore, and sweet company on a long walk. The last day of February, between storms. Even when it's cold, or we've had some grey days, Southern California can still deliver classically
beautiful
views.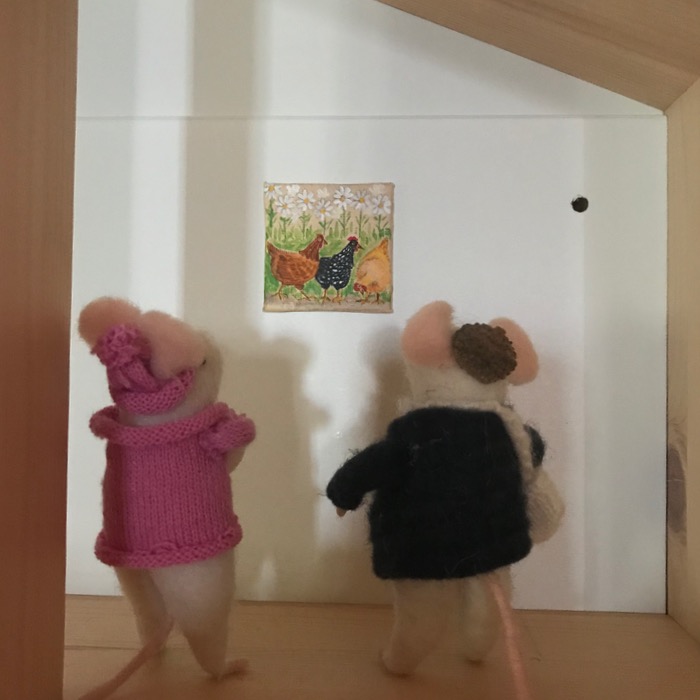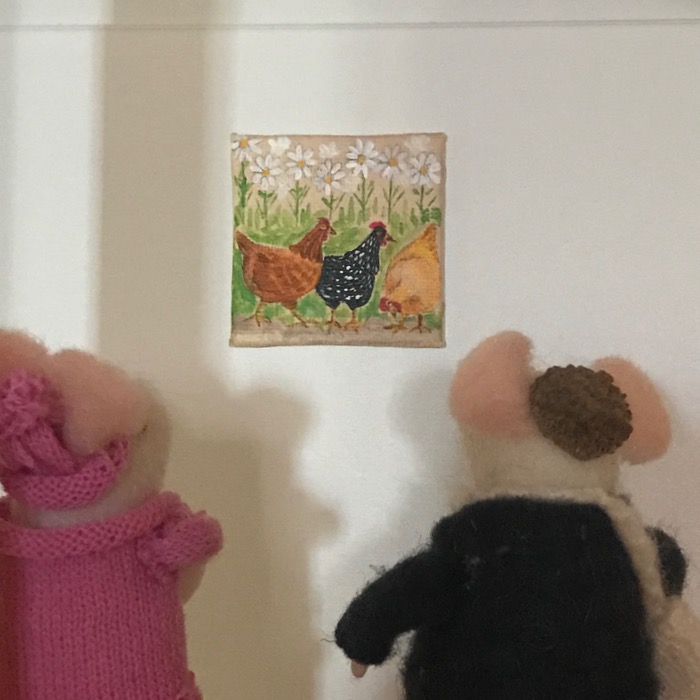 Ikea has a simple doll house that I couldn't resist.
Fortunately, Geoff reminded me to get one for Maria, if I was going to have a hard time sharing. Funny, but true... so we have two doll houses from Ikea. And, truth be told, I am eying hers, already.
What I've discovered is that it makes a darling
art gallery,
and if one is a gallery, then we need the other so the mice have a place to go home to after their outing.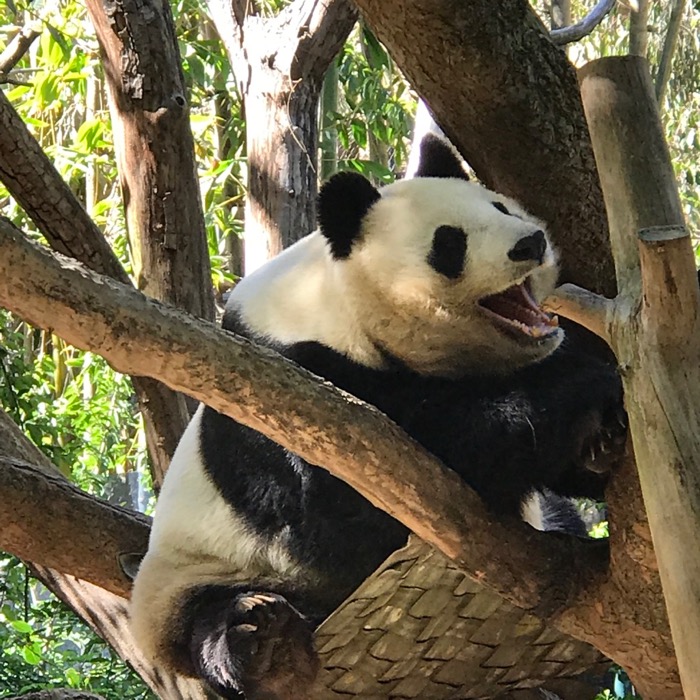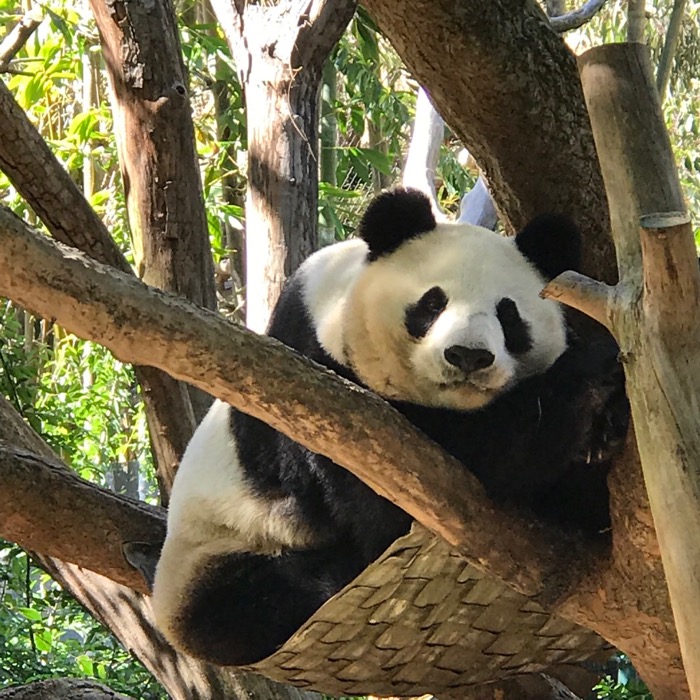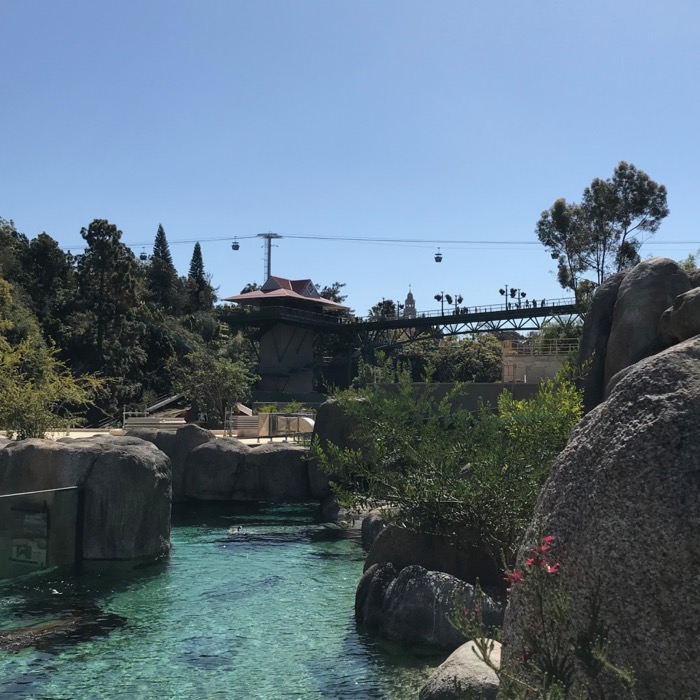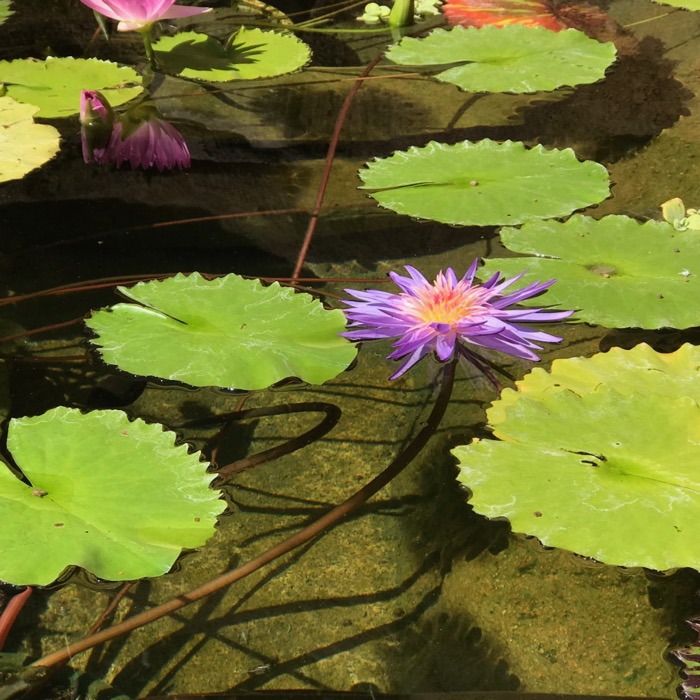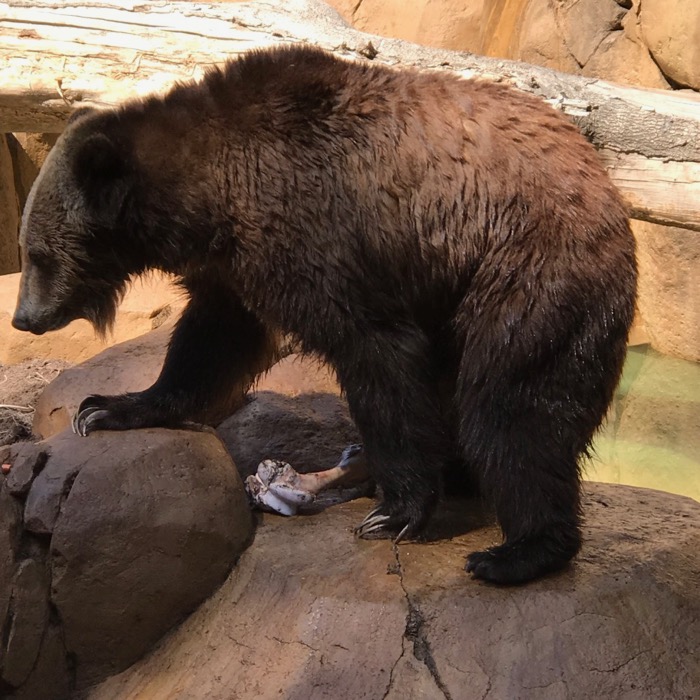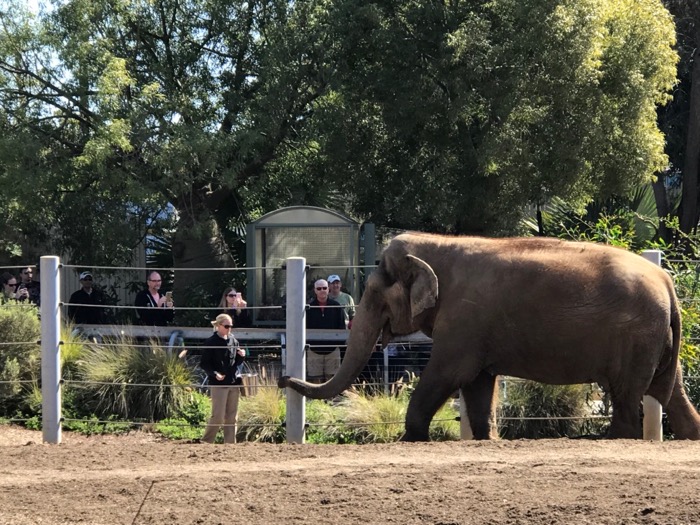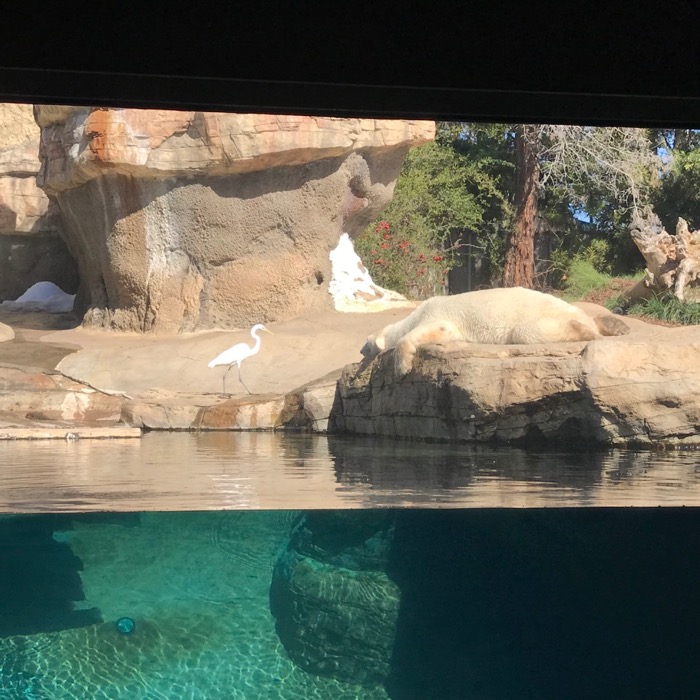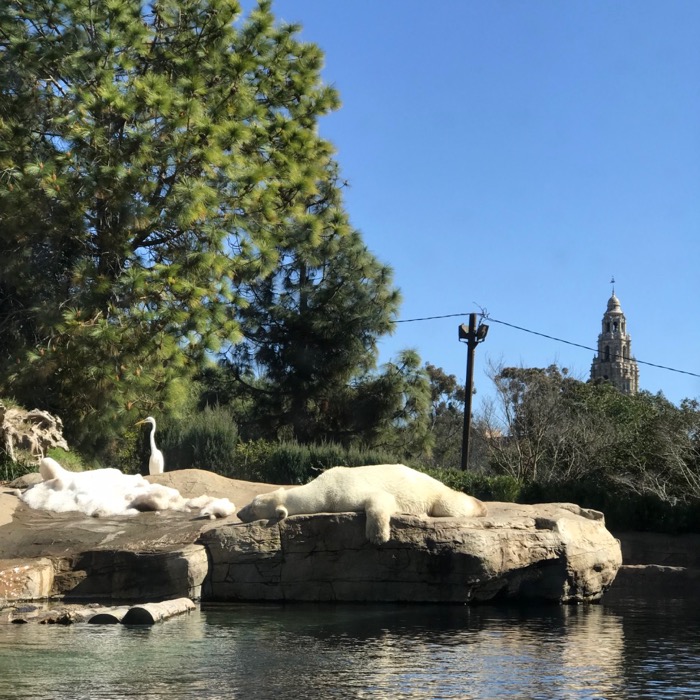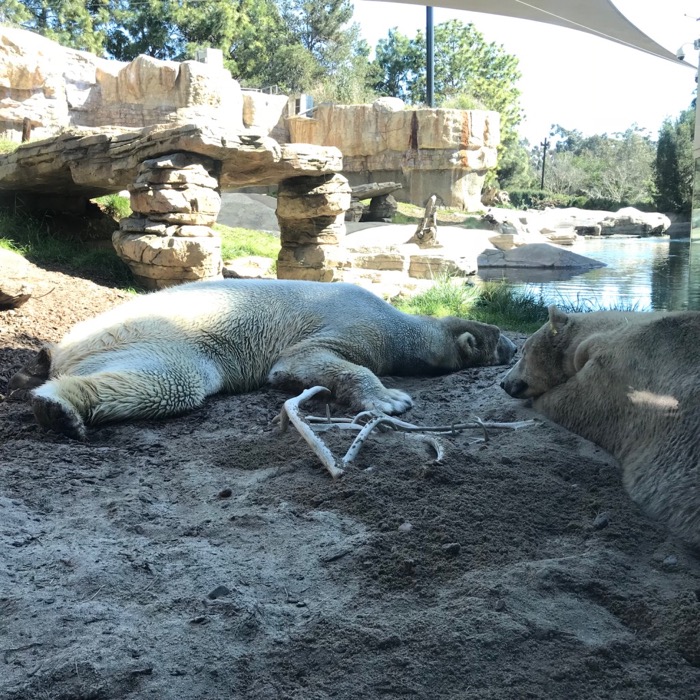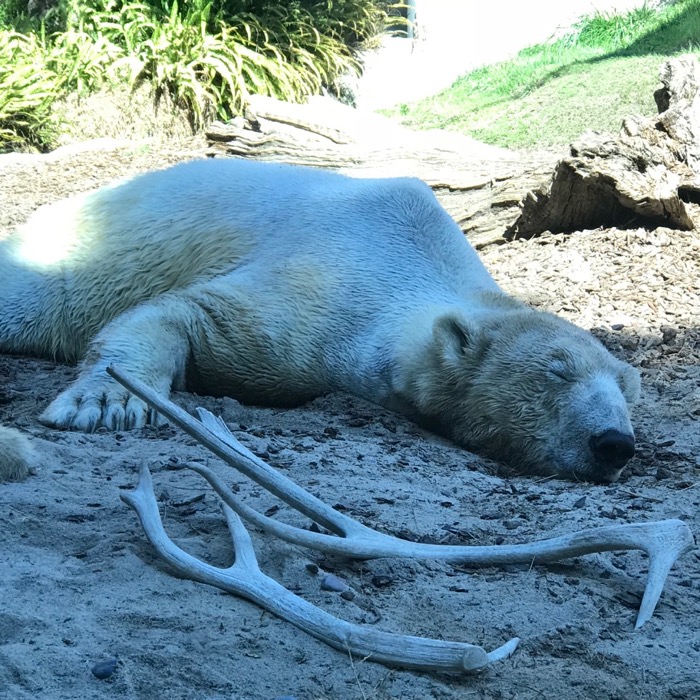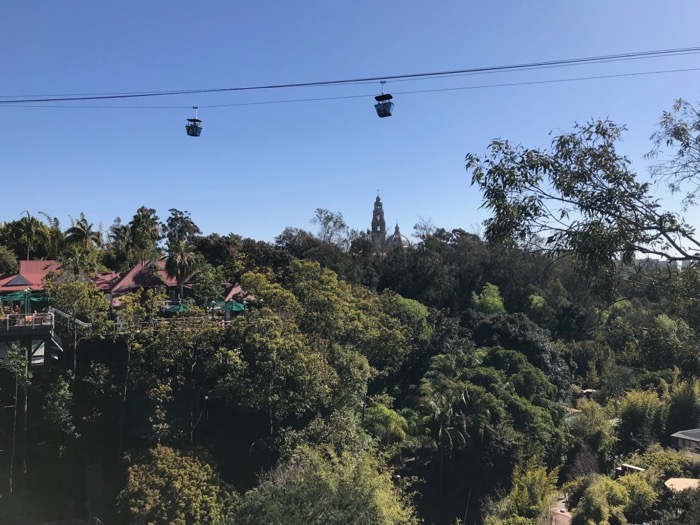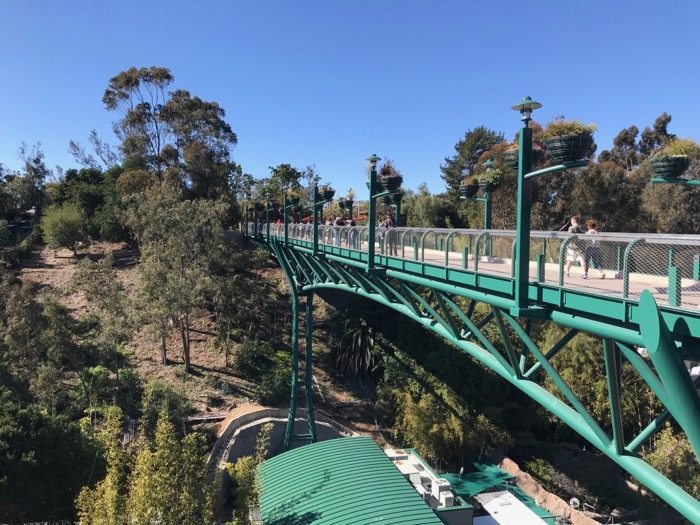 Happy Birthday, William~
We always say,
We should come here more often.
And we should. And I love that there are loads and loads of gorgeous zoo images to see and admire... I follow them on Instagram, subscribe to
their magazine,
but when I am at the zoo, I still have to take my own pictures, even with just the camera on my phone. Even when I know they'll be grainy, too far away, out of focus from shooting through smudgy plate glass, or a mesh barrier. Brilliant photographs of the
pandas,
and bears, and panthers, and baboons, and hippos, are abundant, but I still love-love-love my zoo photography, my brush with success, when I hope to capture the
best
panda moment. My own panda moment. That tickles me.
Back at home, I awoke to that
I am being watched
sensation. And practically nose to nose, I opened my eyes to Chango. And only I have the unique opportunity to capture our own black panther, in his natural habitat, with own peculiar habits and characteristics, and so I reach for my phone...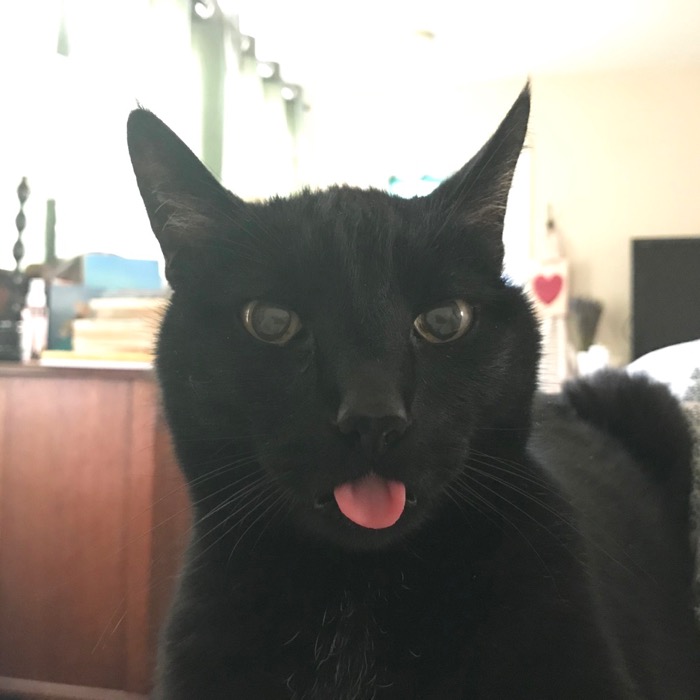 Hello, Chango.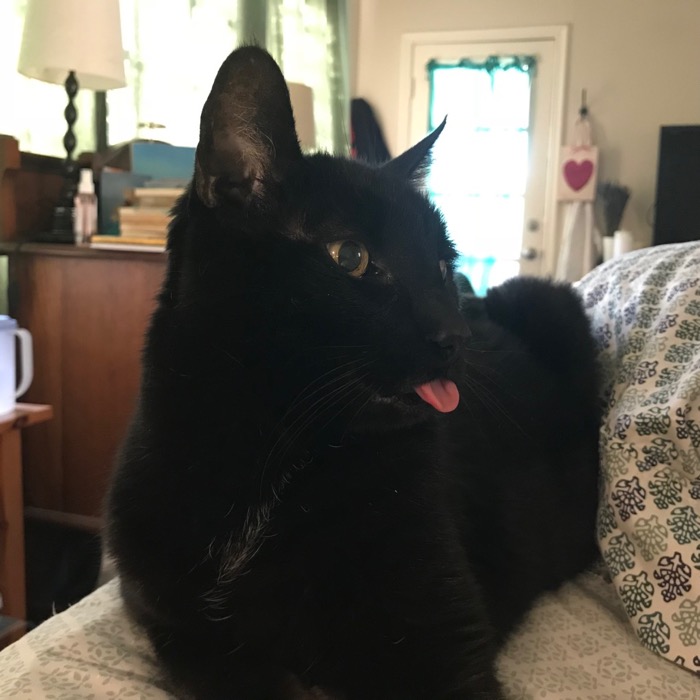 I probably took as many pictures of our darling, old man cat, as I did at the zoo. And I took pictures of Cairo, too.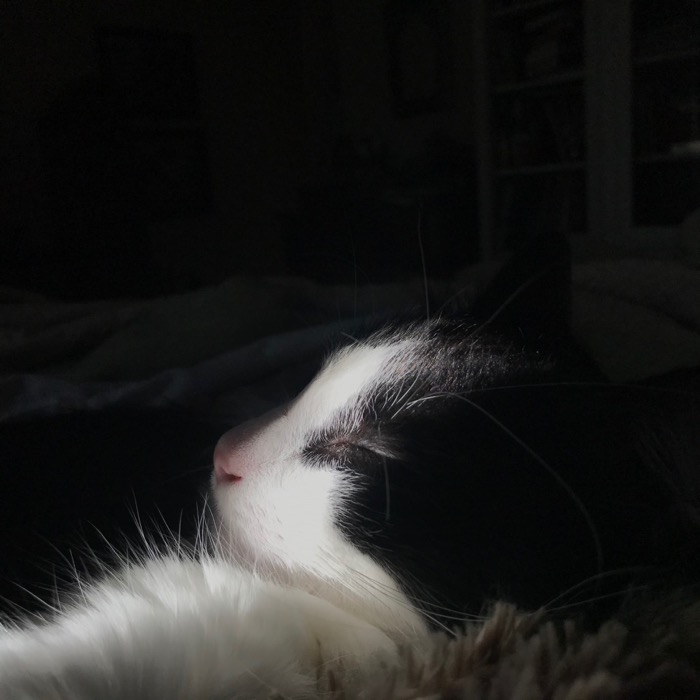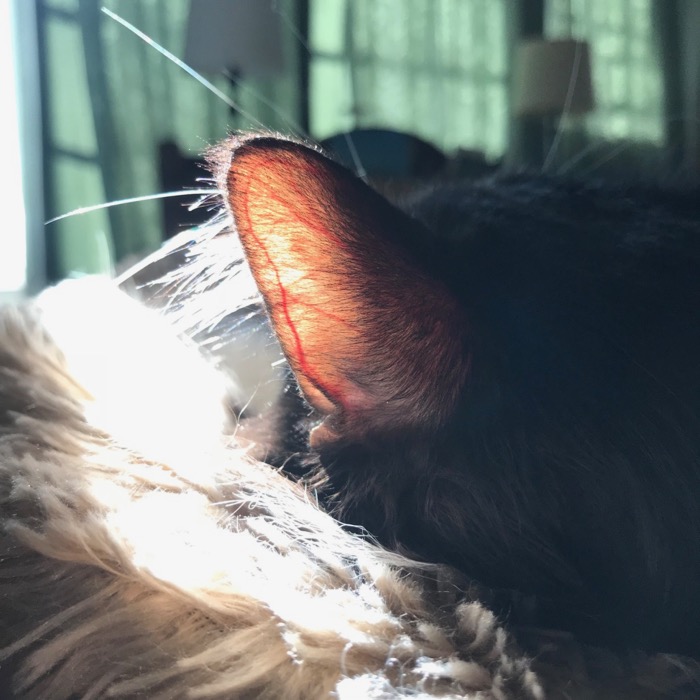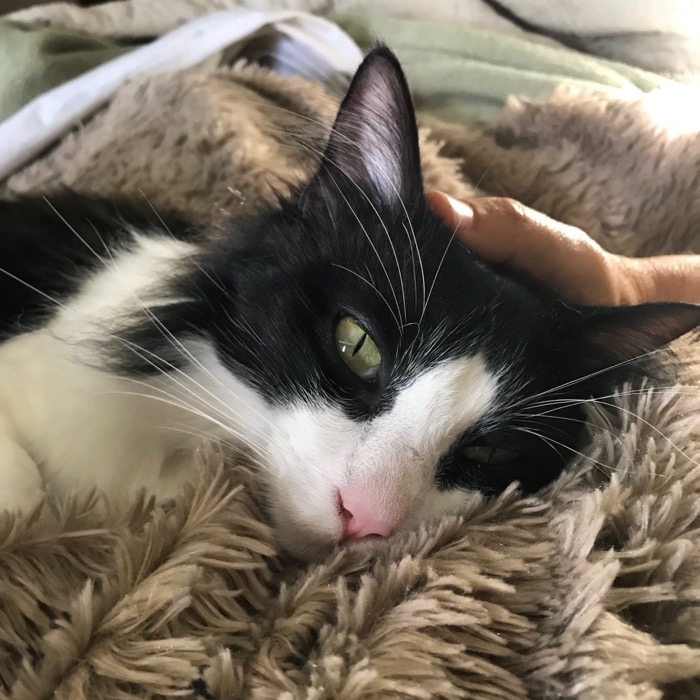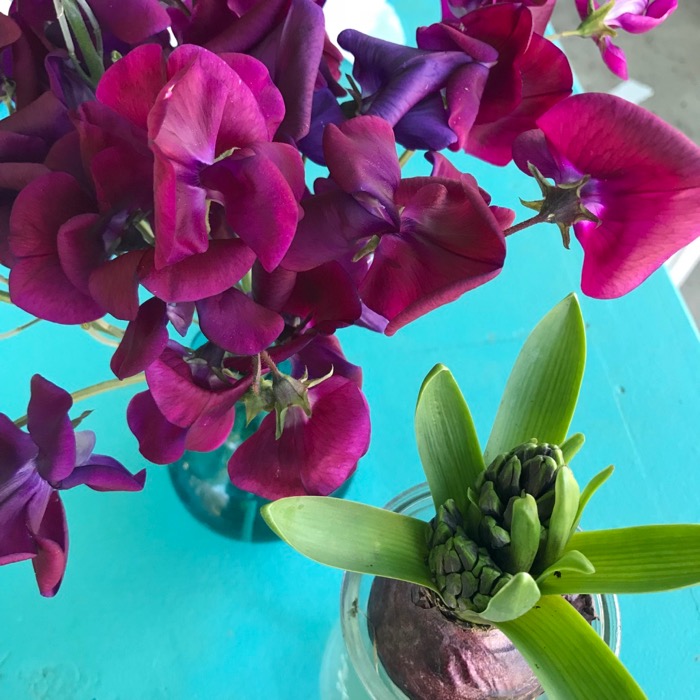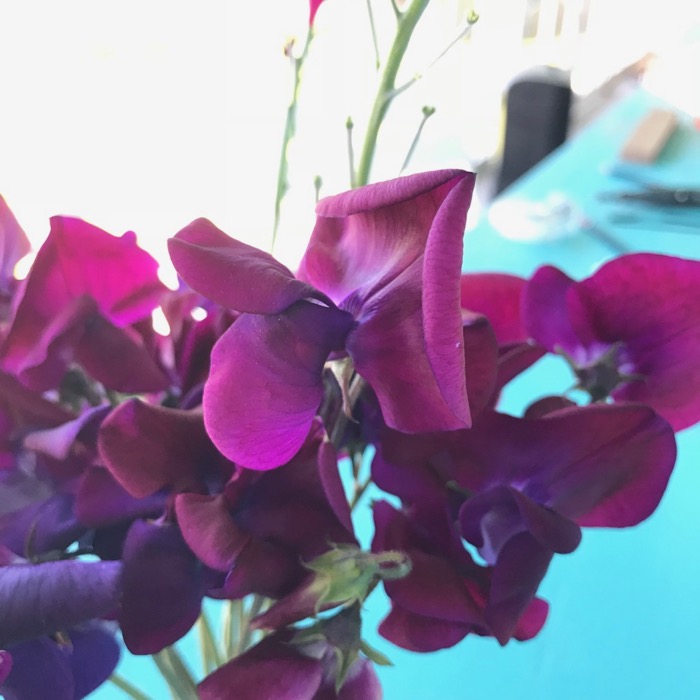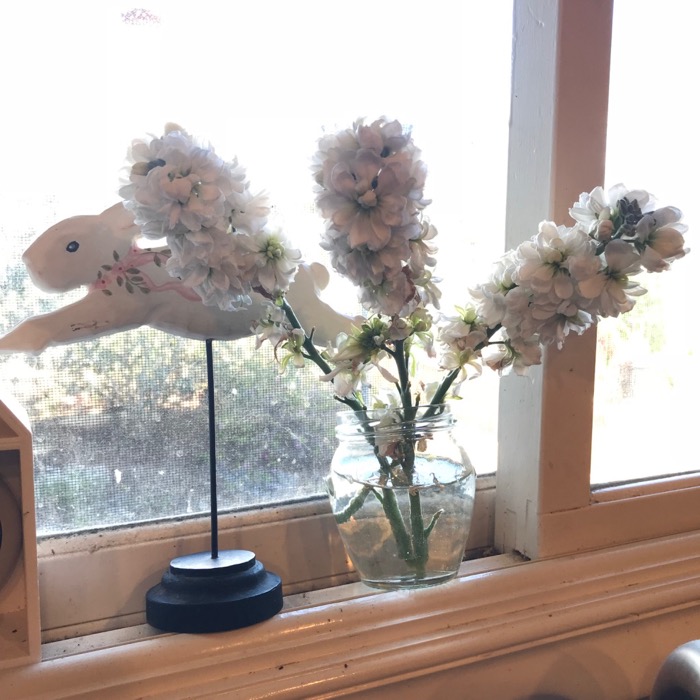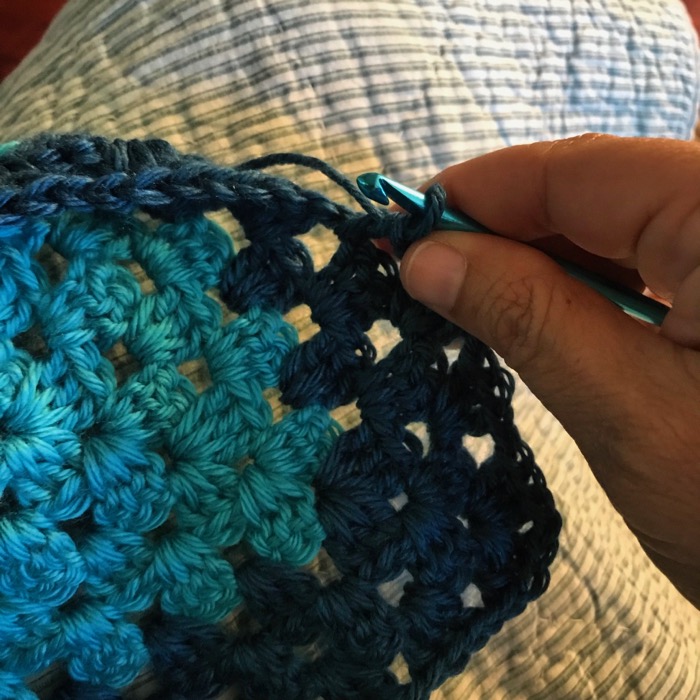 It's nice here. I feel thankful, and fortunate.
Pages